---
VISUAL
Click Here
To Go To Related Listing
LITERARY
Click Here
To Go To Related Listing
Visual
---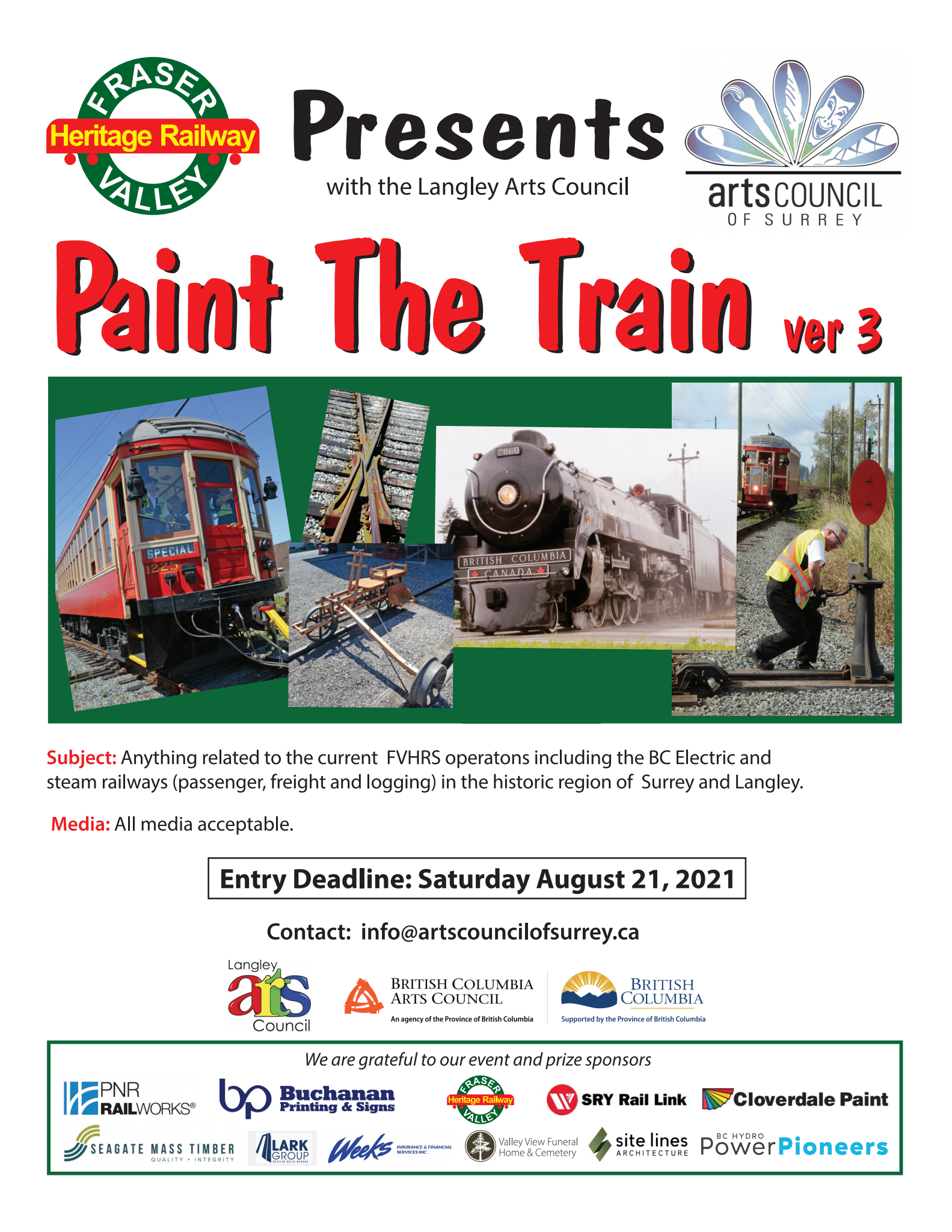 ACCESS ENTRY FORM & EXHIBITION DETAILS | Click Here
---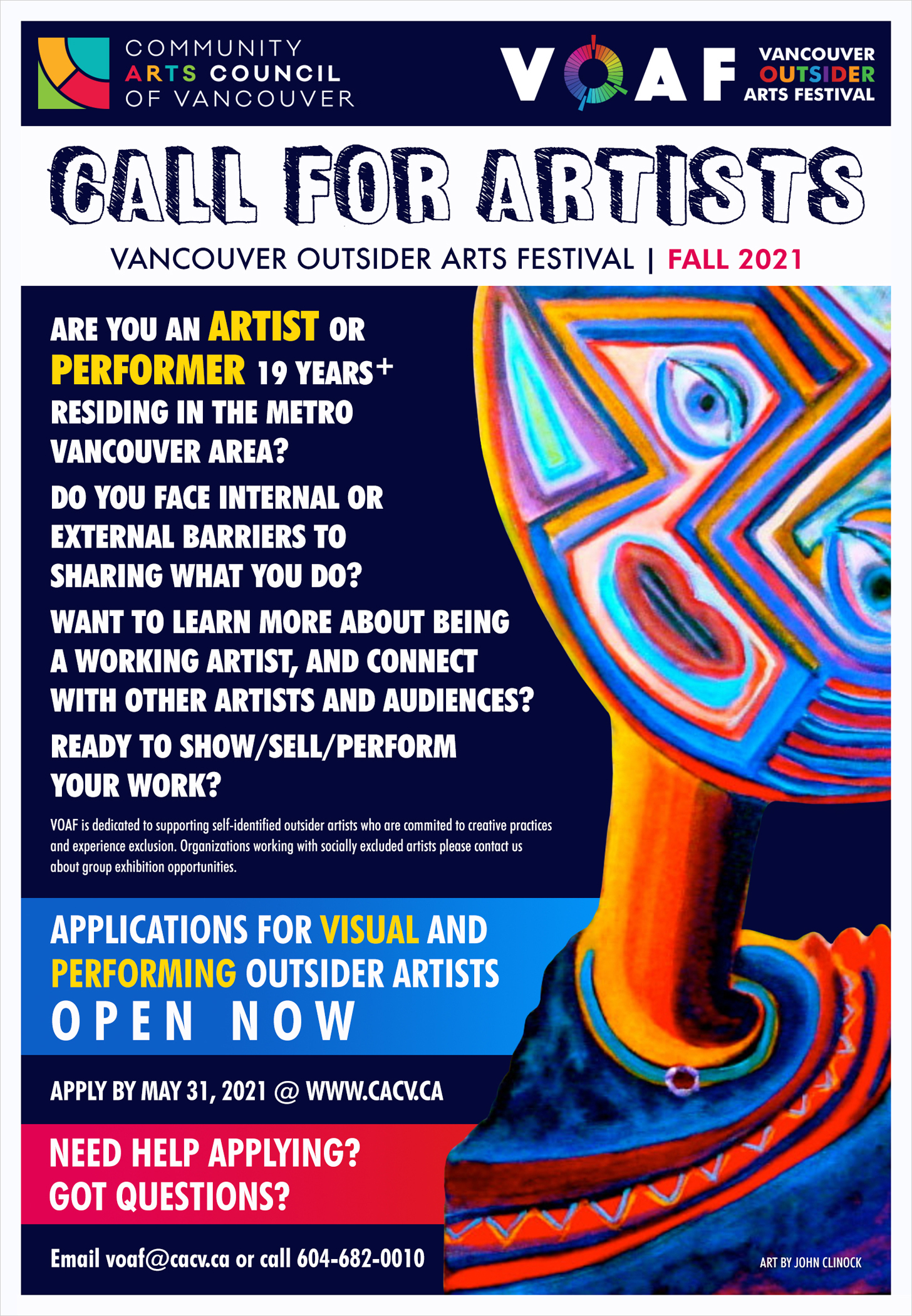 ---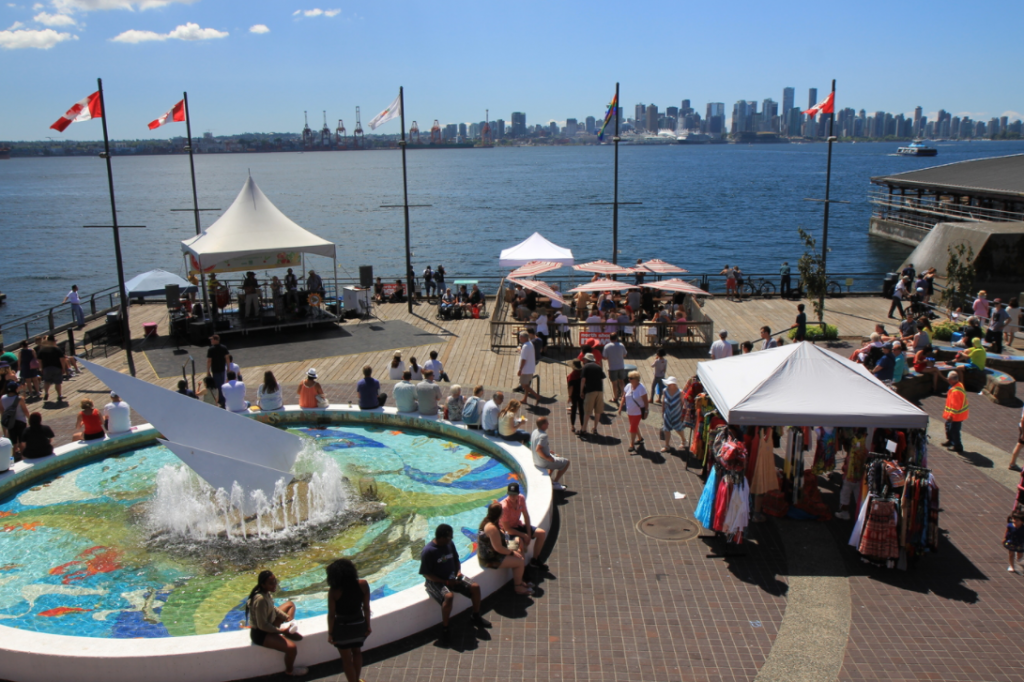 LONSDALE QUAY...
Calling All Musicians
LONSDALE QUAY Calling All Musicians Have you ever taken a stroll around the waterfront at the Market? Most days you are guaranteed to be serenaded by one of our talented local musicians who add ambience and joy to our outdoor spaces. Do you know anyone who would be a good fit for our summer music programming? Send them our Application for Program Events 2021. We are always looking to support our local artists! Please fully complete the form and submit to programming@lonsdalequay.com. [PHOTO: Contributed from lonsdalequay.ca]
---
VISUAL
Abbotsford Arts Council: Artist in Residence – Accepting applications from local artists on an ongoing bases for our Artist in Residence Program, a self-directed program offering opportunities for artists to work in the secondary space of the Kariton Art Gallery | abbotsfordscouncil.com
Arts Council of Surrey: Arts 2021 | A Juried Exhibition of Visual Art – Works will be exhibited at the Surrey Art Gallery and online at artscouncilofsurrey.ca. Selection will be in response to the variety of artwork submitted. The jurors look for new works that show personal creative explorations and artistic commitment. | Deadline: May 7, 1pm | 604-594-2700 | info@artscouncilofsurrey.ca
City of Surrey Archives: COVID-19 Collection Call! Help Tell Surrey's Story. We're looking for your help to keep Surrey's history alive through historical donations. If you have items to donate, please contact Archivist |604-502-6458 | archives@surrey.ca
Federation of Canadian Artists: On the Edge – Open to all artists worldwide, this exhibition is for artists working and thinking a little differently. Submitting artists are encouraged to challenge themselves in their practice, challenge their audience or push the limits of your media for the chance to exhibit on a global stage and win prize awards | Submission Deadline: May 15 | artists.ca
Fraser Valley Heritage Railway: Paint The Train Ver 3 – Partnered with the Arts Council of Surrey and the Langley Arts Council. Calling all artists to submit in any media with the subject matter relating to the current FVHRS operations including the BC Electric and steam railway (passenger, freight and logging) in the historic region of Surrey and Langley | Entry Deadline: Aug 21 | info@artscouncilofsurrey.ca
Fleetwood Public Library: Call for Artists – Free display space for BC artists | 604-598-7346 | Croberts@surrey.ca
Landmark Pop – Uptown Gallery: Call For Artists for 2021/2022 – Open to artists wishing to exhibit monthly! Applications are online at whiterockcity.ca | culture@whiterockcity.ca | 604-542-7580
Langley Arts Council: Open Call – Creating for Change focuses on the current social issues many of us face in varying degrees | Deadline: May 31 | Apply: langleyarts.ca/submit/creating-for-change | Questions contact: galleries@langleyarts.ca
Mind and Matter Gallery: Call for Artists – Artists are invited to submit their creations to be a part of the rotating monthly displays. To apply provide a biography as well as a few photos of the art to be displayed. | 604-536-6460 | mary@mindandmatterart.com
PARC Retirment Living: Call for Artists – Opportunity to bring art into the lives of those in the PARC Senior Residences. Artists would get a solo show for a week to display and sell their artwork to seniors in Burnaby. If interested, contact Linda Sourivanh at: lsourivanh@parcliving.ca or 604-558-7484
Port Moody Arts Centre: The gallery accepts exhibition proposals year-round, from groups and individuals in all media and subject matter. Proposals are reviewed twice per year by the Port Moody Arts Centre Gallery Committee. For further details: pomoarts.ca | 604-931-2008
Surrey Art Gallery: Welcomes proposals from artists and guest curators. Your package will be acknowledged when received. Check the gallery website for limited hours of operation | surrey.ca/artgallery
PERFORMANCE
Aequitas Singers: welcomes new members, no audition necessary. We are an adult choir advocating for social justice through song and community. Virtual choir rehearsals are held Tuesday evenings from 7:30-8:30pm via Zoom. For Zoom invitation details please email: kiewing@telus.net | Aequitassingers.ca
Come sing with us! Peace Arch Chorus is a women's a cappella Chorus which sings barbershop style harmony. | peacearchsings.com
Dansing Tones Association: Dance classes designed for special needs kids of all abilities to develop current skills and learn new ones in a positive and fun environment. | 778-877-4222 | facebook.com/dansingtones
EJS School of Fine Arts: Offers Dance, Musical Theatre and Music Lessons & Classes. Classes are offered for all ages and levels. For further information about our programs, cost or performances please call 604-596-4883 or check out our website: ejsfinearts.com | ejsfinearts@hotmail.com
Handel Society of Music: Producing fine choral performances while actively promoting the artistic development of young musicians. | handelsociety.ca
Lions Gate Chorus: Join us online for Zoom rehearsals every Tuesday. | lionsgatechorus.ca
Lyric Singers of Surrey: Looking for experienced singers with an interest in performing serious classical and contemporary music. | lyricsingers.ca
Peace Arch Chorus: Join us for our online Rehearsal every Wednesday, 7 – 9pm |Please contact us via peacearchchours@gmail.com for further information and the zoom link | peacearchsings.com
Place des Arts: Now offering online opportunities in the arts. New live classes and video series in visual and performing arts for you to experience from home. | 604-664-1636 | info@placedesarts.ca | placedesarts.ca
The British Columbia Girls Choir- Our program teaches vocal excellence, the value of teamwork and self-discipline. For further information: bcgirlschoir.org
The Maple Leaf Singers: invites you to join our dynamic show chorus. We perform a varied repertoire, including Broadway and movie musical numbers; gospel, folk, classical, and inspirational pieces; and swing, rock, and pop hits. Practices run Mondays, 7:30 –10pm at Burnaby Lake Pavilion | 778-245-4445 or joinus@mapleleafsingers.com | mapleleafsingers.com
Sudnya Dance Academy: Learn to dance the vibrant rhythms, full of grace and expression in Bharata Natyam-Classical Dance of India. | All skill levels and ages 3+ are welcome to join | Newton Culture Centre | sudnyadanceacademy@gmail.com
Surrey Arts Centre, 13750-88 Avenue. Get creative! Surrey Civic Theatres offers classes and day camps for children, youth, and adults | surrey.ca/theatre (Performing Arts Classes) or 604-501-5100
Surrey International Folk Dancing Society: Hop on Zoom and join the fun with weekly dancers. Time for socializing and for dancing! Tune in as early as 6:30pm and dancing starts at 7pm. For next session date: surreyfolkdance.org
Surrey Little Theatre: Please note, our 2020/2021 season is currently on hold. Further information will be posted when available. | surreylittletheatre.com
Westcoast Harmony Chorus: Welcoming new members at all experience levels. | Rehearsals over Zoom, guests are welcome and encouraged to participate! You will get paired with one of their leaders so they can find the best spot for you in the Chorus | westcoastsings.com
LITERARY
Cedar Bark Poets: Community-led poetry group affiliated with Friends of The Grove. Currently we are on a hiatus due COVID-19. Normally we meet at Newton Recreation Centre | cedarbark@friendsofthegrove.ca
Open Mic Night at 100 Braid St Studios: Check website for updates |First Monday of the month | 7 – 10pm | 100 Braid St Studios, New Westminster | 100braidststudios.com
Poetic Justice Reading Series: Every Sun (except holiday weekends and the month of Dec). Come early & sign up. | Open Mic. 3 – 5pm. | The Heritage Grill, Back Room, 447 Columbia St. New Westminster |Email poeticjusticepnw@gmail.com for current updates
Royal City Literary Arts Society: New members welcome! Annual membership fee $35. Check out upcoming events and contest news at rclas.com | Join us on Facebook
Sea to Sky Review: Online literary journal devoted to showcasing the best writing in British Columbia. We are a literary journal featuring poetry and prose. We also welcome interviews and reviews, artwork and photography | Seatoskyreview.ca
Surrey Libraries: Now Open! Masks required. Ask about the Family History and Genealogy departments. surreylibraries.ca
Surrey Muse Gatherings: Check website for current updates due to the pandemic. Each gathering features an author, poet, and a performer/artist at varying levels, followed by an open mic session. | City Centre Library, Room 418 | By Donation | 4th Fri of every month except Dec | 5:30 – 8:30pm | surreymuse.wordpress.com
White Rock & Surrey Writers' Club: We're on Zoom for all regularly scheduled monthly meetings until further notice. New members always welcome. If interested in joining there is a membership fee. For further info please email wrandswc@gmail.com or call 604-721-8797
Write On: Join the 'Write On' Club and enjoy constructive critiques, readings and writing support. New members are welcome.| Ocean Park Branch 12854 17 Ave, Surrey | 604-502-6449| surreylibraries.ca
Zero to 360: This long-running Open Mic Series meets the 2nd Thursday of most months (not Dec, Jul or Aug) at Turnbull Gallery. Any genre, but all readers are limited to 6 minutes (360 seconds). | Sign-up at 7pm, readings at 7:30pm | South Surrey Arts & Rec Centre, 14601-20th Ave
---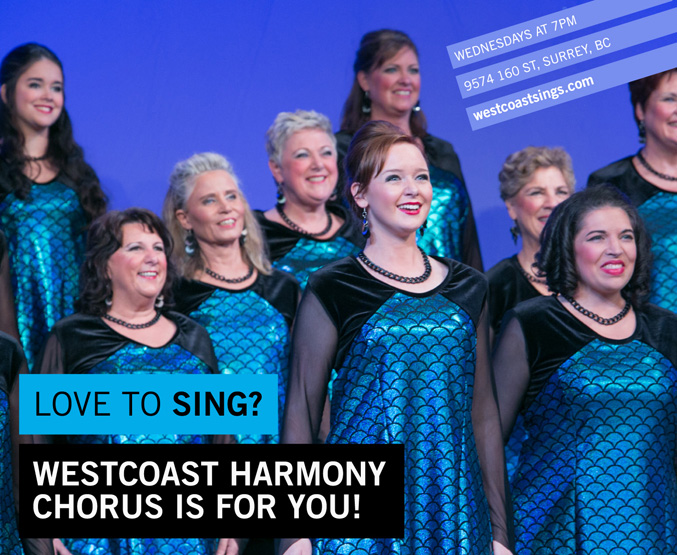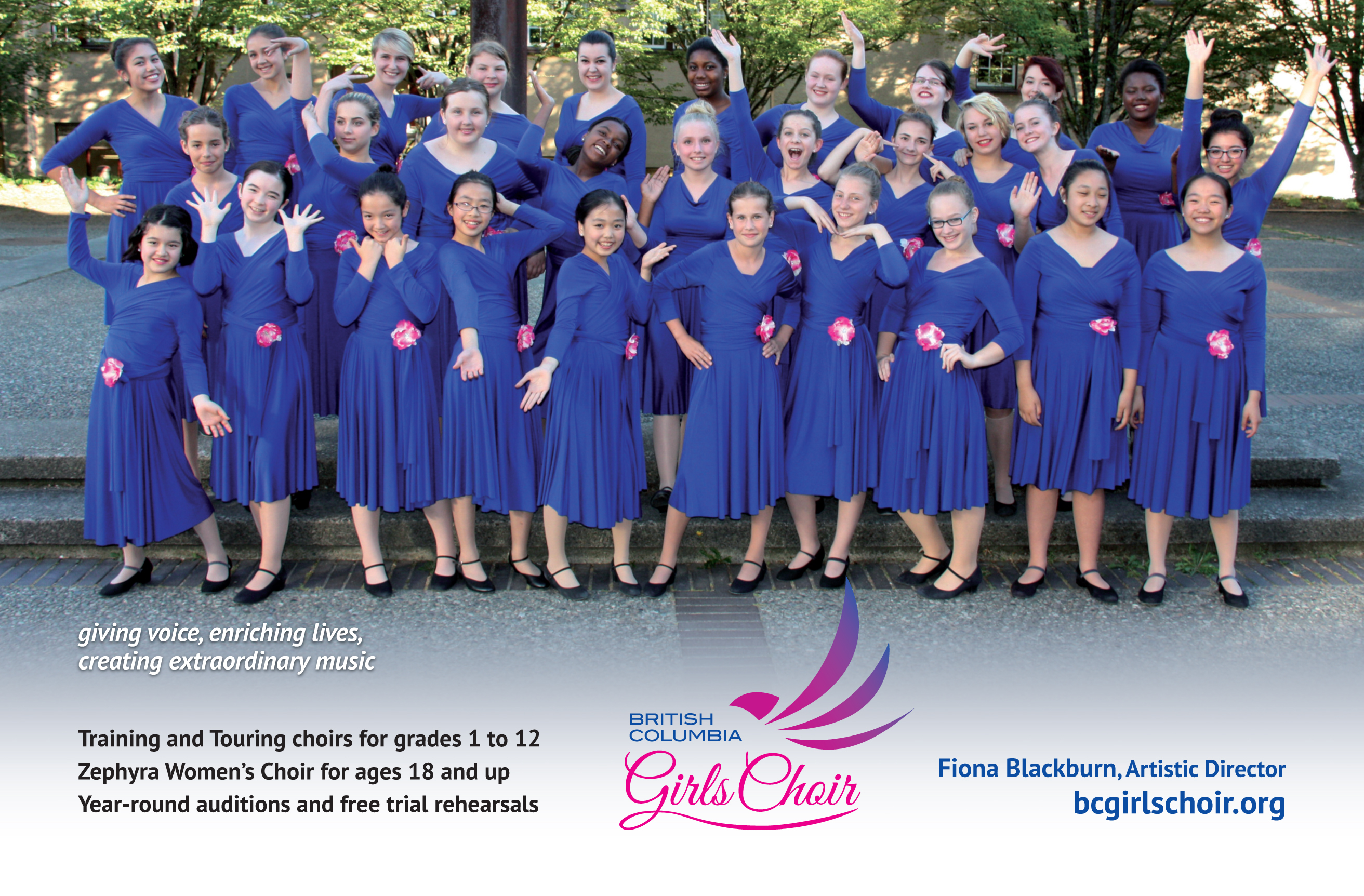 ---
BC ALLIANCE FOR ARTS & CULTURE: Calls
To ensure Surrey artists are aware of the many Provincial 'Calls for Entry' happening throughout the year, we will provide a link here to the BC Alliance for Arts & Culture 'Calls for Artist' page.
BC Calls For Artists