Events | Readings | Workshops | Classes
---
---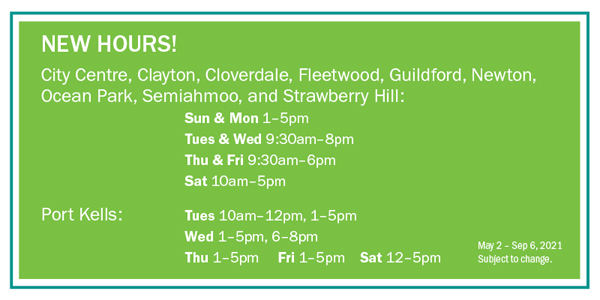 SURREY LIBRARIES | New Hours
This is the new scheduled for the Surrey Libraries.
CLICK ON THE IMAGE ABOVE to access schedule for all city libraries.
---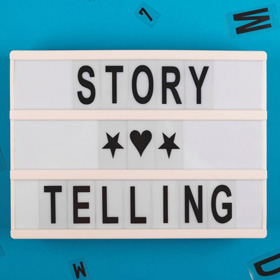 The Flame:Storytelling Workshop
May 22−23 | 10am−1pm | Online
In this online writing workshop, harness your personal history to craft memories into compelling stories. Work with Deb Williams, writer, performer, producer and co-creator of the hit theatre show Mom's The Word, as she shares her thirty years of expertise in an inclusive atmosphere, focused on learning, fun and growth. Whether you're writing for performance or to preserve an anecdote for your family history, Deb will give you the tools to create a truly captivating story.
Click Here For Event Details
---
JJ LEE relates the ways and means that a writer must consider in order to make a profession ( aka a living) from the written word.
---

You Could Be Published Next Month!
---
SPOTLIGHT on the ARTS – is a 28 page publication issued monthly to a broad market. We are always looking for unique ideas and persepctives on the arts for publication. So if you have a story or idea, pen it to paper (ok – make that a digital .doc file) and send it to the ACS Team for consideration at info@artscounilofsurrey.ca…and la voila – you will be published!