MEMBERSHIP

There Is A Reason We Have Been Around For More Than 56 Years!
From our humble yet ambitious beginning in Canada's Centennial year of 1967, the ARTS COUNCIL of SURREY (ACS) has grown to become a leading force in the promotion and advancement of the Literary, Performing and Visually Arts in the greater Surrey region. As Surrey continues to forge itself to the largest city in all of BC, so to will the ACS continue on its' path to ensuring a positive environment and artistic opportunities for our many members.
Today, you can join over 1000 ACS members who, over the years, have appreciated the many benefits of belonging to this significant arts resource. Regardless of level, age or discipline, the ACS has a place for you.
Our combined Group, Individual, Associate and Business members give the ACS a potential reach of over 100,000 art-influencers and culture-shifters. If you want to be notice and get your message out to those who matter - it is time to join the ACS!
The ACS has a Membership Plan specifically tailor to your needs. We invite you to read this section and then call us at 604.594.2700 or email us at info@artscouncilofsurrey.ca to become a valued Member and let us join you in your artistic journey. You may also scroll down to our printable MEMBERSHIP FORM, fill it out and submit it at your convenience.
MEMBER BENEFITS
SPOTLIGHT on the Arts

Published 10 times a year is distributed to Arts Council members and member groups, schools libraries, recreation centers, City Council, Seniors' Centers and Tourism outlets throughout the province, and at all community events in which we participate.

1: Members are able to submit promotional material or flyers to be included in the newsletter/website distribution.
2: Members can have their events included in ASC website's appropriate pages.
3: ART SPOT Resource Centre of ACS. We have information, networks and mentors on many topics of value to members.
4: Group Members can apply for grants to support their activities.
5: Discounts are available to special events for seniors, families and children.

GRANTS: Financial Assistance

There are two funding options for your non profit organization and Member of the ACS:

THE ACS CULTURAL GRANT

Group members may apply for a ACS Cultural Grant through the Arts Council of Surrey. To qualify a member of your group must have attended 6 out of 8 general meetings. The group must have a BC non-profit Society Number, or been declared a Non-Profit Society by a special act of Parliament. Applying groups must also attend a meeting with the Grants Committee.

GROUP MEMBERS that are registered Not-for-Profit may make application to the Arts Council of Surrey. Applications are available through the Arts Council of Surrey office [Phone 604.594.2700 | Email or may be DOWNLOAD ACS CULTURAL GRANT APP HERE.

Applications are due, on or before, September 30th.

The GRANT ADVANCE PROGRAM [GAP]

The ACS helps you close the financial gap. The GAP provides access to our member groups, for the period of one year to funding sources through a large list of foundations. The GAP provides contact and grant info on each foundation or organization and searches can be targeted per project or in general.

Written Submissions to participate in the GAP take place each September. Simply email us at info@artscouncilofsurrey.ca expressing your interested to participate. Grants will be applied from January to December the following year.

The cost to participate is $50 per year. Applications are due by the end of September.

ACS ART SPOT: Resource Centre

We currently have information of value to individuals involved in the arts, professional and non-professional performers, with regard to government agencies, foundations or businesses that provide financial assistance and publicity including media contacts.

We also have the Newton Cultural Centre which offers a variety of spaces you can rent for exhibitions, Readings, Auditions/Practices, Meetings and many other purposes.

Further, renting any space in the NCC for your event gives you unprecedented access to market your event through ACS email blasts, website and multi-media social platforms. With over 400 Members at your fingertips – you need to look no further than the ACS for all your artistic needs as you develop your career.

It is the intent of the ACS to continue to build upon our 'ART SPOT: Resource Centre' in order to provide you with links and access to the information, spaces, businesses, governments and money you need to succeed. If you have contacts/links that you would like to share with other artists and is not currently on our list, we would encourage to you send it to us at info@artscouncilofsurrey.ca for inclusion in our ART SPOT!

SERVICES: Office

The Arts Council of Surrey has available a number of office services for its members. Services are provided on an "at cost" basis as available. This includes photocopying, computer assistance and use of fax machine. For more information about these services, please contact the Office Administrator.

SERVICES: Other

As an umbrella organization for many groups, we look forward to initiating new services to benefit the growth of the arts in Surrey. If a group has any requirements, which are not presently met by the Council, we would be happy to discuss them.

PROJECTS: Co-sponsorship

The ACS is proud of the support we provide our many members. Another area we offer assistance is in the co-sponsorship of special projects. While too numerous to list, the ACS has worked with members on producing such highly successful annual events as: the Christmas Treasures Craft Fair, the Surrey Secondary Art Exhibit and the Cloverdale Blueberry Festival.

In addition to member projects, we also do several events in partnership or cooperation with the City of Surrey. From Canada Day to the Fusion Festival – the ACS will work with all art lovers to produce the best events possible for the advancement of the arts and artists in Surrey.

NEWTON CULTURAL CENTRE [ACS HQ]

In 2010, the ACS, the City of Surrey and three levels of government changed Surrey Art history with the restoration of the old Firehall #10 in Newton. This state of the art restoration turned the old Firehall into the new HQ for the Arts Council of Surrey. Named the Newton Cultural Centre [NCC] it is a thriving cultural centre in the heart of Newton.

As an artist, performer or writer, or as someone who lives and/or works in Newton, or anywhere on the Lower mainland, you can take advantage of the centre's economical rental rates and book your event or ongoing activity into one of these three easily accessible, affordable, and currently available spaces.

All spaces are wheel chair accessible and a lift is available. Parking for 25 vehicles. Full services, utilities and amenities.
FEES: 5 Levels of Accommodation
INDIVIDUAL MEMBERS [$30.00 tax included]
-Residents of Surrey
-Eligible for Directorship
-Receive Newsletter
-Vote at General Meetings
ASSOCIATE MEMBERS [$25.00 tax included]
-Non- residents of Surrey
-Receive Newsletter
-Attend General Meetings (no vote)
GROUP MEMBERS: NON GRANT [$40.00 tax included]
-Not eligible to apply for grants
-Receive Newsletter
-Vote at General Meetings
-Representative eligible to Directorship
-Link to Website
GROUP MEMBER: GRANT ELIGIBLE [$55.00 tax included]
-Registered Non-profit Society
-Receive Newsletter
-Vote at General Meetings
-Eligible for grants
-Representative eligible for Directorship
-Need to provide a list of group's membership
-Link to Website
BUSINESS MEMBERS [$60.00 tax included]
-Receive Newsletter
-Vote at General Meetings
-Representative eligible to Directorship
-Link to Website
---
Updated OCTOBER 2023
MEMBERSHIP LIST: Group
---
Updated OCTOBER 2023
MEMBERSHIP LIST:  Individuals
---
A
Sanaa Abbas
Joan Miriam Adams
Serena Anderson
Linda Annis
Elaine Antifaev
Paramjit Assi
Elizabeth Aubert
B
Audrey Bakewell
Beth Barlow
Mary Frances Batut
Lee Beliveau
Frank Bennett
Preety Bhogal
Gail Biddle
Beverley Blair
Lynne Bradford
Ken Bradshaw
Colleen Branson
Ryan Broderick
Anthony Bryan
Kelly Buckingham
Carolyn Budd-Goertzen
Ileta Buenaventura
Asma Burney
Bonnie Burnside
Eileen Butler
Joan Bywater
C
Arman Cain
Don Cameron
Jude Campbell
Eugenio Campos
Norah & Simon Cantin
Terri Cartier
Lucan Charchuk
Wei Chen
Kristin Cheung
Chloe Chiang
Joseph Chiang
Glen Chua
Lee-Anna Collett
Lysa Collins
Patricia Clarke
John Cranswick
James Crosty
Alison Curtis
D
David Dalley
Fabia Davis
Rowena Dela Pena
Joanne Dennis
Richard L. Desteur
Vanessa Diotte
Maxine Dobranowski
Moira Doig
Tom Douglas
Susan Dubin
Brenda Dudfield
Amrita Kamlenee Parmar Duppereault
Keith & Dixie Dyrda
E
Morna Edmundson
Lepojka Erakovic
Bev Ellis
Randall Epp
F
Vladimira Fillion-Wackenreuther
Ardita Fishta
James Alfred Friesen
G
Kavita George
Carol Girardi
Thomas Godin
Mary Goldthorp
Candice Grant
Greg Gregory
Harsimran Kaur Grewal
Milenko Grgar
Helmut Gruntorad
Kristjana Gunnars
Robert Gunning
Neha Gupta
H
Barbara Hall
Haley Halliday
Patty Halliday
Mindy Hardiman
Jim Hatch
Rosita Herat
Judy Higginbotham
Elizabeth Hollick
Jennifer Hough
Lincoln Howard
Maxine Howchin
Dorothy Hunchak
Georgina Hunt
Caesar Hujun
Mari Anne Hussen
I
Eric Igglesden
Mohammad Islam
J
Carol Jackson
Jean James
Tao Jiang
K
Sanjana Karthik
Jasvir Kaur
Maninder Kaur
Mannat Kaur
Maan Kaur
Lynne Kelman
Victor Kifafi
Alice Klisch
Patricia Koretchuk
Lorena Krause
Audrey Kraushar
Elaine B. Krieger
Kanwal Kundhal
Mohinder Kundhal
Shannon Kwantes
L
Laurie Larsen
Johanna Lasner
Holly Laturnus
Yvette Lauer
Bette Laughy
Connie Layzell
Jonathan Lee
Yun Lee
Lori Lees-Stout
Annick Lemay
Jenny Lewis
Judy Lewis
Li Li
Pimber Lidder
June Liu
Lillian Liu
Jennifer Lussler
M
Chris MacClure
Betty Mack
Jannette Maedel
Bernard Major
Glenda Mantle
Chito Maravilla
Carla Maskall
Bindoo Matharu
Luci Matich
Isabel McCurdy
Valerie McElhoes
Gregory McKinnon
Dianne McRae
Murdoch McSween
Ed Milaney
Dan Minor
Melanie Minty
Diana Mohrsen
Naomi Moore
Linda Morris
Wendy Mould
Melika Mousavi
N
Teresa Neumann
Thelma Newbury
Maureen Noel-Coates
Brenda Nowak
Ben Nuttall-Smith
O
George Omorean
Margot Overington
P
Sharmini Paranavitana
Ed Park
Robert Gary Parkes
Alayna Pasqua
Bhavina Patel
Carla Paterson
Noemi Paterson
David Patterson
Andre Paulhus
Melissa Peacock
Linda Pearce
Lynette Peterson
Alison Philpott
Carol Poole
Elayne Preston
Penny Priddy
Colin Pronger
Deborah Putman
Q
R
Ramona Radu
Michelle Rakotonaivo
Aparna Ramesh
Roland Rihela
Christine Roberts
Linda Roberts
Patricia Rust
S
Jane Saborio
Shally Sachdeva
Patricia Sandberg
Gayal Nimsara Saputanlri
Cathy Savage
Helma Sawtzky
Olga Sboychakova
Barbara Schindelka
Lorna Scott
Sudhir Sharma
Alisha Sian
Vandna Sidher
Isabell F. Simpson
Ranj Singh
Jaskaran Singh Sahota
Balwinder Singh Slatch
Annie Smith
Iva Smith
Amanda Smith-Weston
Violet Smythe
TK Sohal
Mae Hee Song
Gerald Soon
Aneta Staniszewski
Clayton Stephens
Paul Stilwell
Margaret Strickland
Lenka Suchanek
Sandy Sun
T
Gay Taylor
Sylvia Taylor
Jeeva Thomas
Ralph Thomson
Melanie Thompson
Daniel Tibbits
Tracy Tichelman
Fang Tong
Kathy Traeger
Pat Trimble
Stephanie Tu
Carol Tulpar
Jack (John) Turpin
Linda Tyler
U
Shraddha Uppu
V
Carissa Valerio
Raymund Valerio
Jesse Vance
Preethi Vijay
Judy Villeneuve
W
Melanie Watts
Ken Westdorp
Gary Weston
Andrea Widmann
Debrah Wiebe
Mary-Lou Williams
Wilson S. Wilson
Cory Woodcock
Nancy Wright
X
Y
Chiao-Chiao Yang
Z
Updated OCTOBER  2023
MEMBERSHIP LIST: Business
---
Updated OCTOBER 2023
MEMBERSHIP LIST: Associate
---
A
James (Jim) Adams
Jeongmin Ahn
John Aldag
Carol J. Alexander
Elizabeth Anderson
Lora Armbruster
Roman Ansari
Parminder Singh Atwal
B
Changjun Baek
Nicoletta Baumeister
Josh Beamish
Dave Bibbs
Linda Bickerton-Ross
Doris Biddle
Veronika Bitkina
Dave Bishop
Jean 'Mac' Blackburn
Tiffany Blaise
Natasha Boskic
Audrey Burm
C
Meghan Carich
Christy Carter
Emmett Chan
Fiona Chan
Derrick Chiang
Namhyung Cho
Laura Clark
Paula Cooper
Beatrice Cosovanu
Art Crowther
D
Donna D'Aquino
Patricia Dahlquist
Lesley DeHaan
Brunislav (Bruno) Demin
Sandy Dimond
Nino Dobrosavljevic
Dione Dolan
Bonita Douglas
Sandy Downs
Katherine Duclos Rosenbaum
Jane Dunne
Margaret Dyck
E
Paul Eccles
Gail Candice Elliott
F
Emilie Mae Fantuz
Carole Finn OSA, CFS, SFCA
Ardita Fishta
Eileen Fong
Mary Fontaine
Christy Frisken
G
Kathleen Gaitt
Carolyn Good
Andrena Greavette
Brian Grison
Elaine Gunn
Minu Gupta
H
Gail Lynn Hall
Carla Hamilton
Dianne Harding
Jenna Hardy
Peter Harris
Samantha Harrison
Shannon Harvey
Tracy Hetherington
Pepe Hidalgo
Maria Ho
Ray Hudson
Marilyn Hunt
I
Fanny Ip
J
Alannah Jacques
Lou James
Wanda Jemly
Jenny (Jing) Jia
Doreen Johnson
K
Gunilla Kay
SeoYoung Kim
Lorena Krause
Juliana Kaskowska
L
Melanie Lastoria
Juanita Lawson
Amy Lee
Antonio Lee
Hyeok Lee
Loreena M. Lee
Pierre Leichner
Min Lin
Jan Lyle
M
Connie McClinton Wicklund
Marion McCristall
Judy McKinnon
Les McKinnon
Talia McManus
Paddy Meade
Shirley Miller
Tristan Miller
Grace Millette
Theresa Moleski
Marika Morissette
Mohadese Movahed
Parikshit C. Mukerjee
Joy Munt
Gwen Murphy
N
Ken Nash
Gary Nay
Shannon Nixon
Monica Nudelman
O
Caryl-Lee Obrecht
P
Sean Pacey
Clare Palmer
Jud Paynter
Marc Pelech
Susan Pellaers
Alyssa Petropoulos
Caleb Phillips (Student)
Q
R
Elvira Redekop
Juan Restrepo
Golriz Rezvani
Steven Robinson
Linda Robertson
Chris Robson
Barbara Roden
Brian Rudko
S
Gopika Sadana
Colleen Sage
Patricia Sawatzky
Wendy Schmidt
Iris Schneider
Teunis Schouten
Ravinder Seru
Christina Shearme
Jennifer Shepit
Narinder Pal Singh
Tejpal Singh Mann
Silke Spodzieja
Kasandra Sproson
Tracie Stewart
Caroline Sullivan Taylor
Lynn Sykes
T
Mehrnaz Takin
Fanny Tang
Corynne Taillefer
Lee Chin Tee
Kelli Thiessen
Shirley Thomas
Roxsane Tiernan
Charles Trebilcock
U
V
Sheila Van Delft
Lyn Verra-Lay
Pat Vickers
Branislav (Bata) Vrbaski
W
Maureen M. West
Deb Westdorp
Bruce Wheatley
Tom White
Sheena Wilkie
Marian Wilkins
Toni Williams
Maureen Wilson
Rod Winning
Mandeep Wirk
Barb Wolfe
X
Y
Lozan Yamolky
Z
Chenxi Zhan
Jun Zhao
Qinyang (Mika) Zhu
MEMBERSHIP LIST: Honourary
---
Virginia Bell
Chuck Bury
Dave Dunnison
Mr. & Mrs. R Fletcher
Ernest Faessler
Barbara Gould
Eileen Gratland
Jule Hopkins
Jesse James
Roberta Jorgensen
Peter Kinvig
Lucille Lewis
U Maxwell-Lewis
Jim Mutter
Bill Smithaniuk
Kay VanDeventer
Pat Walker
Corrie Williams
Jennifer Wyatt
Throughout the Ages, the Arts have had to rely on patrons to survive. While it is not a matter of survival in today's' Art world, the Arts still benefit greatly from the support and generousity of the non-arts and business communities at large. To this end, the ACS gives out two important distinctions at the annual AGM.
The first is the 'Business & the Arts' Award. This award recognizes a business that has shown itself to be a true patron of the Arts with their support. The second award is 'Outstanding Service to the Arts'. This award can be given to an individual or entity that has given a significant amount of time and/or service to the advancement of the Arts.
2021
Business & the Arts | Atlas Trailer Coach Products Ltd.
Outstanding Service to the Arts | Jim Trimble
ARCHIVE
2022 Business & the Arts | Cloverdale Arts & Entertainment Assoc.        2022 Outstanding Service to the Arts | Tom Zillich
2021 Business & the Arts |Atlas Trailer Coach Products
2021 Outstanding Service to the Arts | Jim Trimble
2020 Business & the Arts |Museum of Surrey
2020 Outstanding Service to the Arts | Judy Villeneuve
2019 Business & the Arts |Sheraton Vancouver Guildford Hotel
2019 Outstanding Service to the Arts | Helmut Gruntorad
2018 Business & the Arts |Fastsigns
2018 Outstanding Service to the Arts | Shiela McKinnon
2017 Business & the Arts |Crown Dental Studio
2017Outstanding Service to the Arts | Dave Relf (Superior Trophies)
2016 Business & the Arts |STARBUCKS
2016 Outstanding Service to the Arts | Mary-Lou Williams
2015 Outstanding Service to the Arts | STCcreatives.com
2015 Business & the Arts | Root Source Intl.
---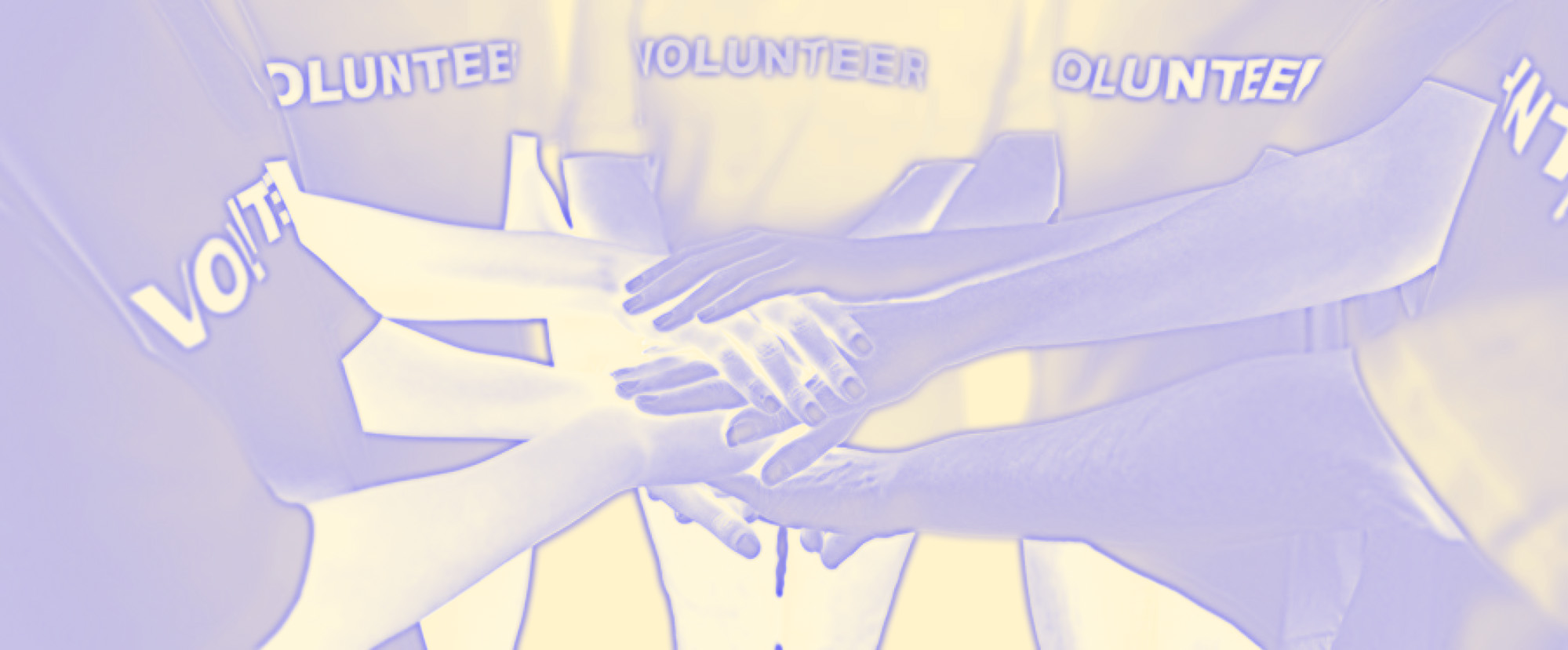 VOLUNTEERS
We value our Volunteers. We know there are many people who enjoy the Arts and want to help out various Arts organizations.
If you are interested in being a volunteer for the ACS or one of our Member Groups please contact us at:
604.594.2700
info@artscouncilofsurrey.ca