NEWS & VIEWS
Scroll Down For Current Information
COV_ART: Show us what you have been doing while isolating…we are always looking for submissions so send us your art or short video ( 3-5min please) today!
---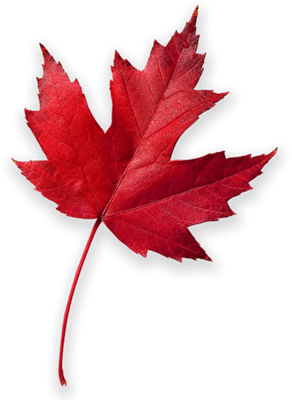 AUTUMN
Splatter of maroon across the canvas
Neighboring pine trees
Tickling lush green bushes
Light playfully resiles from the trees
Their silhouettes
Conceived
In light autumn breeze
The cold is comforting
Matching our despondence
Instead of bright lights
Stretching lips
Into smiles
That takes precedence
The hush of the streets
Leaves room for voices
The cold of nights
Leave room for warm
Embraces
The world
Stirred into
Fumes of hot chocolate
Enveloping marshmallows
We savor
With loved ones
BY SANJANA KARTHICK
---
THE REALITY IS…
Podcasts For Youth By – Local Surrey Youth
"The Reality Is" a show that is affiliated with Closelook Productions, which is an award-winning community-based TV show that sheds light on the success stories and talents of youth in Greater Vancouver.
"The Reality Is" is a show co-hosted by Alysha Brar and Sanjana Karthik. The purpose of the show is to explore common misconceptions in our communities and debunk stereotypes by bringing in the factual information on what the reality of the situation is. The show depends on the support of guest speakers and community members to shed light on either misconceptions or the reality of a topic through meaningful discussions and entertaining games.
Our topics in the past have varied from toxic positivity to men's mental health and implicit bias. We are constantly looking for people to expand our knowledge and support our mission statement, through their perspectives of integral and overlooked topics like these.
Please do connect with us every Thursday at 6 pm by watching our show on https://linktr.ee/therealityis, and let us give you a platform to share your voice as either one of our Community members or Guest Speakers.
Please do not hesitate to reach out to us, as we will work with you to find a place on our show based on your experiences and expertise.
@therealityisshow
therealityisshow@gmail.com
---
TIPS ON PUBLIC SPEAKING
Brought to you by youth artists group YourWordsMatterToUs, public speaker Sahej Bhalla presents a few tips on how to become an effective, engaging public speaker…even if it terrifies you to get up in front of a crowd!
---
SPOKEN-WORD
'VALUE'
by Youth Artist SANJANA KARTHIK
Grade 10
SPOKEN-WORD
'PIER POEM'
by Youth Artist SANJANA KARTHIK
Grade 10
---
You Could Be Where Roberta Is…The Power Is Yours To Take!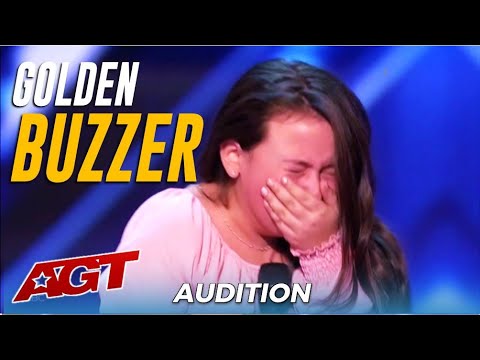 10 Year Old Canadian Takes AGT By Storm
Ontario's 10-year-old Roberta Battaglia WOWS judges on 'America's Got Talent'
---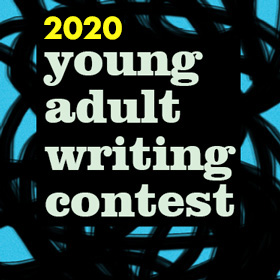 Adult Writing Contest
Submit your Entries until Midnight on August 12
Surrey Libraries annual Young Adult Writing Contest is here and young writers can submit once to each of four categories: short stories, poems, comics, and the random category. Entry is free, be sure to read all the contest details and rules before submitting.
---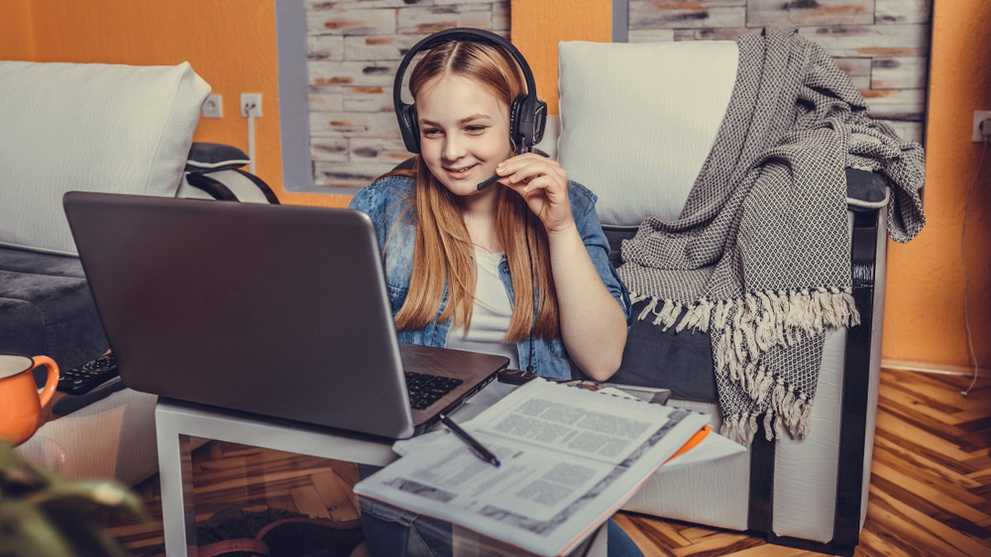 Online Youth Nights
Enjoy fun-filled evenings with your friends while maintaining physical distancing. Participate in online youth nights where every week you get to try something new like skateboarding with Andy Anderson, a youth-curated art show tour, and a dance party with DJ Freshleecut. Read more to see what's upcoming this week
---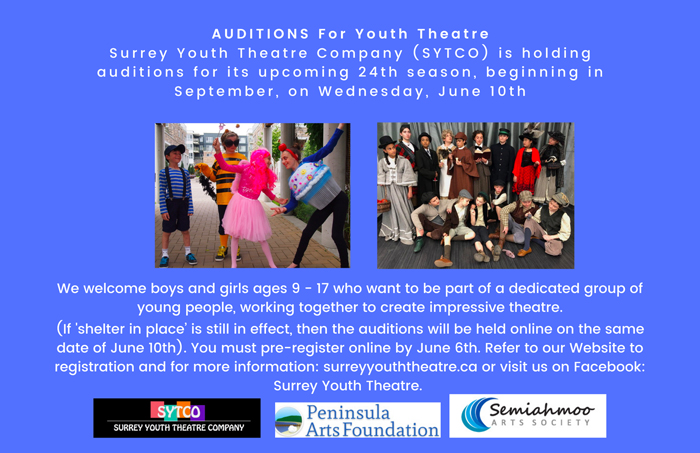 ---
YACOS 2019: A Year In Review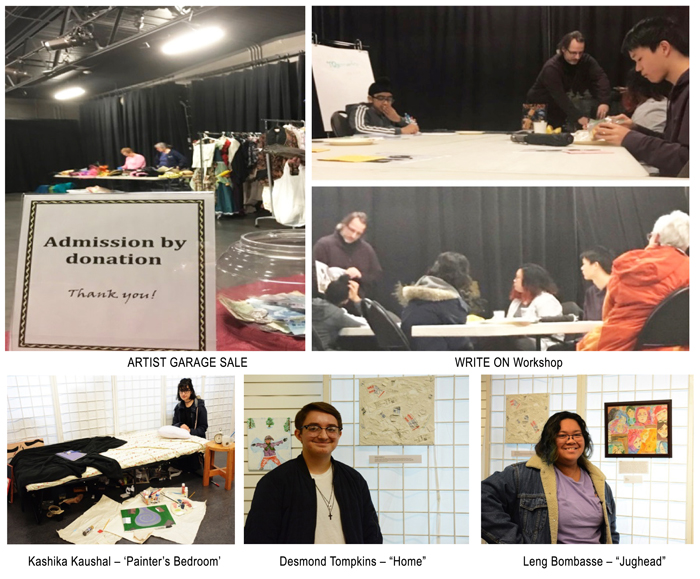 YACOS continues to participate in visual, performance and literary arts in our community. We are always appreciative of the continued support of the Arts Council of Surrey and their mentorship of youth aged 13-21 living and/or attending school in Surrey.
ACS Creative Showcase: On September 21 – the last date for the Cloverdale Market – , YACOS offered hands on, collaborative arts activities for the whole family. It was a great opportunity to engage with the public and let them know about the Youth Arts Council.
Artist Garage Sale:
ACOS hosted the third annual fund raiser in the Newton Cultural Centre's theatre space for new or gently used arts-specific items. Tables were rented for $10 to vendors who could keep the monies from their sale; the rental was their donation. The other option was donating items for YACOS to sell. The event was a great success and it was decided that we continue this each year in January, with plans to hold a second event in the summer of 2020.
Write on Workshop:
2019 saw the third annual literary workshop. Generously supported by a City of Surrey Cultural Grant and the Arts Council of Surrey, four literary mentors presented sessions on different aspects of writing in this free workshop setting. Many thanks to Sylvia Taylor, Barbie Warwick and Daniel Tibbits for sharing their literary gifts with our youth! We had thirteen enthusiastic participants in 2019 for this free event.
'Home' Art Exhibition was featured at the ACS Gallery during the Christmas Card Art & Words exhibition at the Newton Cultural Centre in December, YACOS chose the theme 'Home" and three youth artists brought in work pertaining to what home meant to them. There was a great turnout for this multi-disciplined exhibit and the opening reception included much support from families and friends.
Looking Ahead to 2020: YACOS is looking to add to their existing programs and plan more visits to arts facilities, such as a day trip to the Audain Art Museum in Whistler. There is also discussion of starting a local film festival.
---
On-Going
Opportunities such as continuing auditions or Calls To Artist that have no deadline.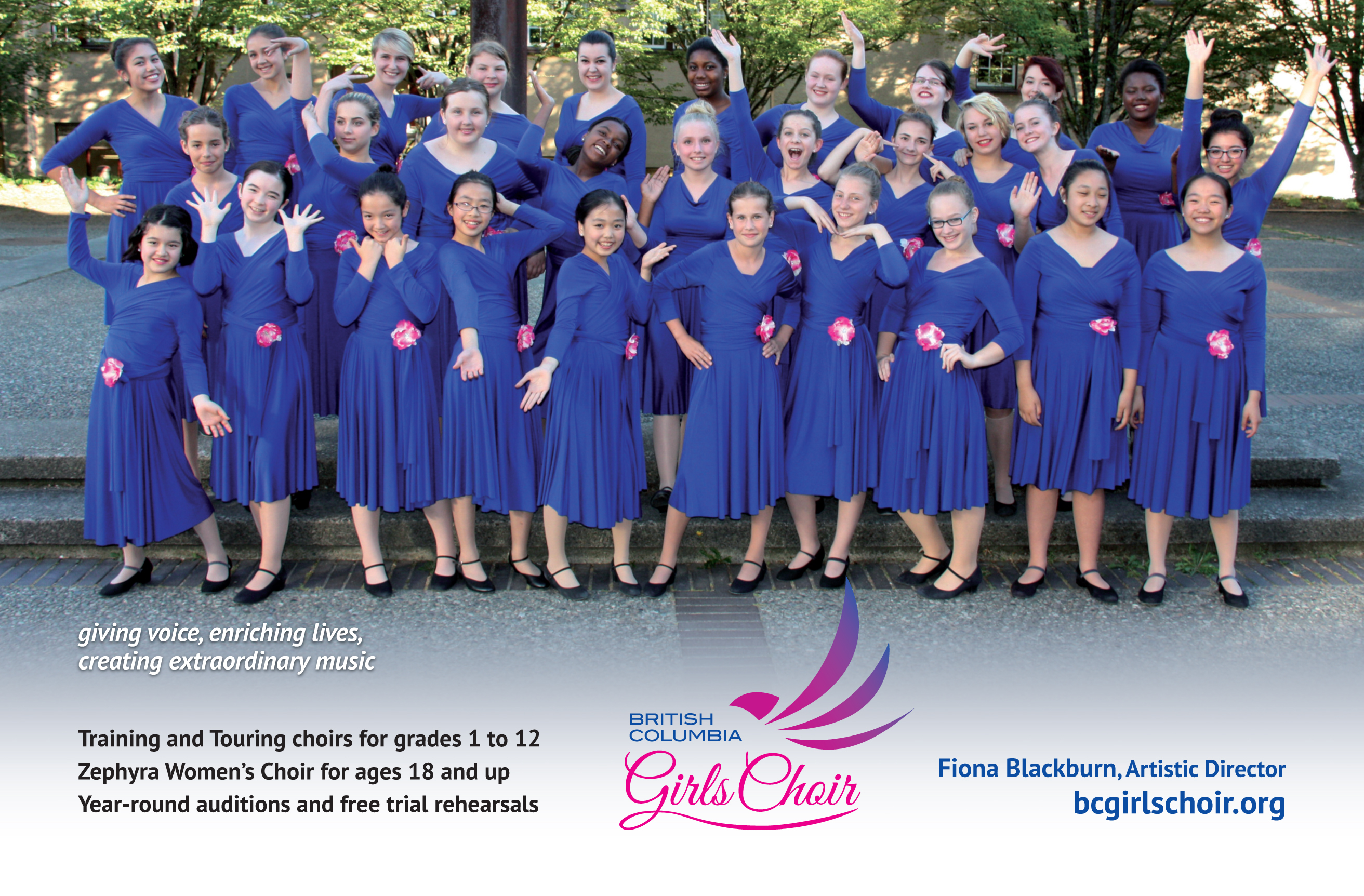 ---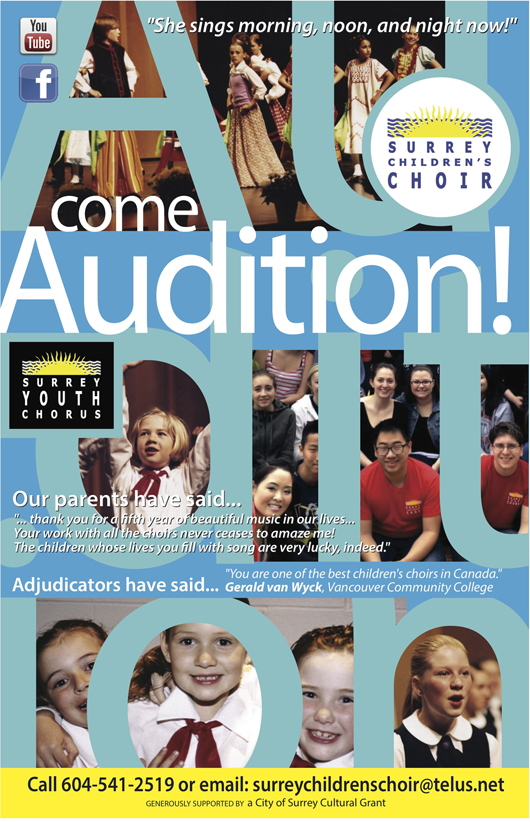 WHAT IS YACOS?WHAT IS YACOS?
We are the Youth Arts Council of Surrey (YACOS)! We are a volunteer arts group run by youth for youth, and it's our goal to create opportunities for young people in the arts. We provide these opportunities throughout the year through large-scale events such as talents shows, play-writing competitions, film festivals and fashion shows.
All of our members and participants are 13-21 years old, and either live or go to school in school in Surrey, BC. The Arts Council of Surrey (ACS) is our parent organization who provides us with a safe meeting space at the Newton Cultural Centre. The ACS provides us with a mentorship program and services to support our artistic endeavours.
We work on many annual projects such as a playwriting competition [Write On!], City-wide talent show [Surrey Shines!] a talent showcase [Canvas Coffee House], and a fashion show [Y.E.S. Runway]
By working on the youth council, we have the chance to discover who we are, to meet people from other backgrounds and to learn exciting new skills. At the same time, the events we organize are the perfect opportunities for Surrey youth to show off their talents to the community.
YACOS is currently working to provide opportunities for young people to become actively involved in the local Surrey Arts community. Our Youth Coordinator, an experienced Mentor from the Arts community, works with us to develop programs by and for youth. In 2004 the major community theatre project "Let Me Sing" raised enough money to help get us started.
The way we work is: Surrey's youth provide the ideas and proposals, and then we get together with mentors in the community to make it all work.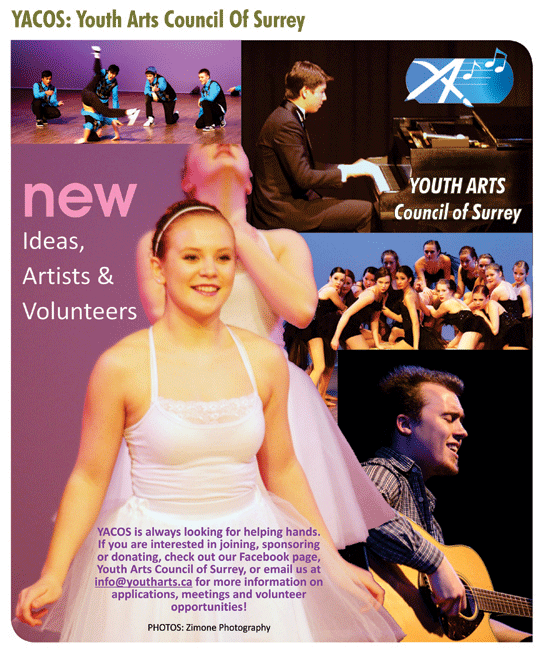 ---
MEMBERSHIP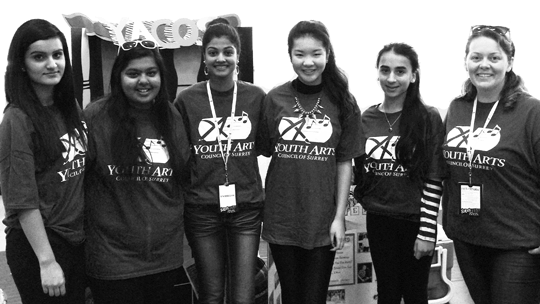 ---
EXECUTIVE
Amrit, Chair
Shubi, Vice Chair
MEMBERS: Wendy, Himadri, Fareed, Bakhtiar, Min Jy, Linda, Gurmehak, Tina, Pam, Simmie and Maro
Click button to access
PRINTABLE PDF MEMBERSHIP FORM
We welcome all questions you may have about the many benefits of becoming a YACOS member. Please call us at 604-594-2700 or email us at youthartscouncil@gmail.com.
Please fill out form and send to:
By Email: youthartscouncil@gmail.com
By Mail: 13530 72nd Avenue, Surrey, BC, V3W 2P1
Facebook: https://www.facebook.com/youth arts council of surrey
MENTORSHIP
When the Arts Council of Surrey established YACOS they knew that 'experience is a great teacher' when it comes to the Arts and the business of the Arts. To this end, the ACS set up a Mentorship program that young artists can tap into when creating work or producing events and fund raisers. Today YACOS enjoys an incredible synergy with a number of leaders in the business, municipal and arts communities.
ACS/YACOS COORDINATOR
Lyn Vera-Lay
CURRENT MENTORS
Petra Barker [Guildford Town Centre]
Beth Barlow [Chief Librarian, City of Surrey]
Catherine Bayley [School District #36]
Glen Chua and Tim Reyes [MOONLiTE Productions]
KC Gilroy [Former Coordinator]
Barb Gould [Writer]
Jarnail Singh [Artist]
Chris Thornley [Thornley Hayne Creative Communications]
Barb Wolfe [Surrey Arts Centre]
'YACOS PAST MEMBER' MENTORS
Paula Cooper,Kiran Dhillon, Trisha Dulku, Jaspreet Kalsi, Gurinder Kalsi, Winnie Liu, Lynn Vo, Isuru Withanage, Tina Yang and Tony Yang