NEWS & VIEWS
Scroll Down For Current Information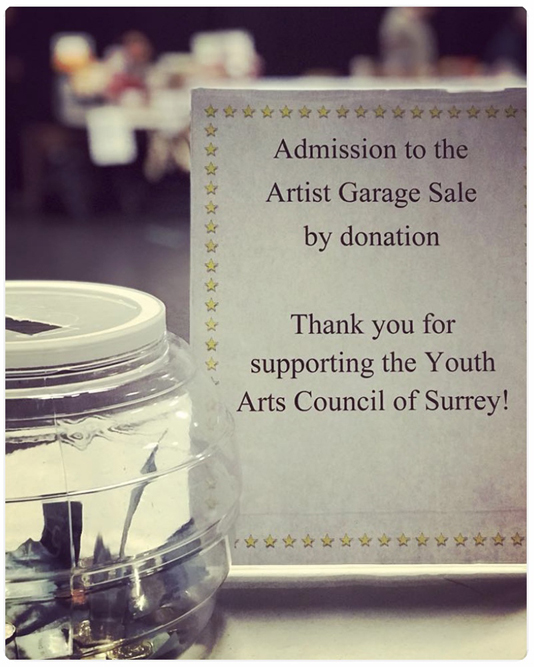 The third annual Artist Garage Sale fundraiser for YACOS, was again a success! We had many generous donors, a couple of vendors and several shoppers at this Arts Council of Surrey sponsored event. YACOS members haggled with buyers – who got some great deals – on the purchase of items that included portable easels, piano/vocal songbooks, record albums, an art projector, sketchbooks, paint brushes, costumes and a guitar amp. YACOS also bought some adorable, unpainted ceramic figurines that will be used as a painting project at the next meeting on January 29th!
Many thanks to Janice, Uta, Chris, Linda, Wendy, Lauren, Michelle, Chris & Linda, FVGSS, Carol and everyone else who donated, and to all those who purchased items.
If you missed the sale, we're looking at holding another one this summer!
---
Just Another Memory
by Youth Artist SANJANA KARTHIK
Grade 10
I know I had to earn it,
I just wanted to feel secure.
Like I'm more than a memory to you.
Because my heart was in the right place.
Wanting to belong in your care,
For longer than time could trace.
Your love; a dream I never dreamt,
Those many moons ago.
It was all so real to me,
But 'just an experience' for you.
The happy days were just an illusion,
Lies resting beneath past shared smiles,
Because all it was,
Was emptiness in disguise.
When I looked into your eyes,
I saw everything I despised,
Everything I adored
Was darkened in remorse.
Your eyes full of regret,
While your heart longs for freedom.
You say your goodbye
With a smile
Hidden inside.
With no foundation for the love we shared,
Not a single ounce of care coming my way.
You discard me so easily,
As if I was made of thin air.
---
YACOS: A Year In Review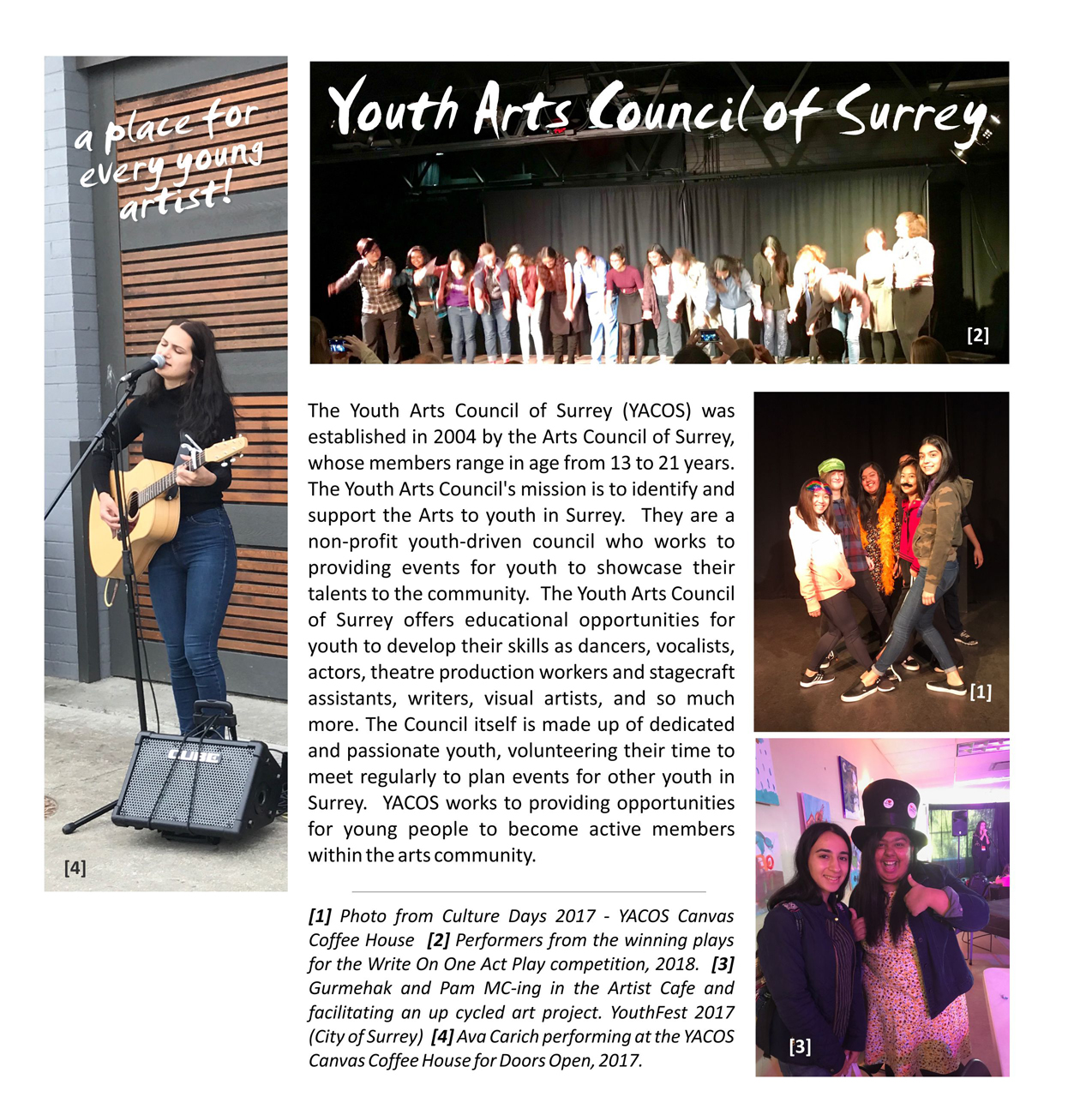 ---
On-Going
Opportunities such as continuing auditions or Calls To Artist that have no deadline.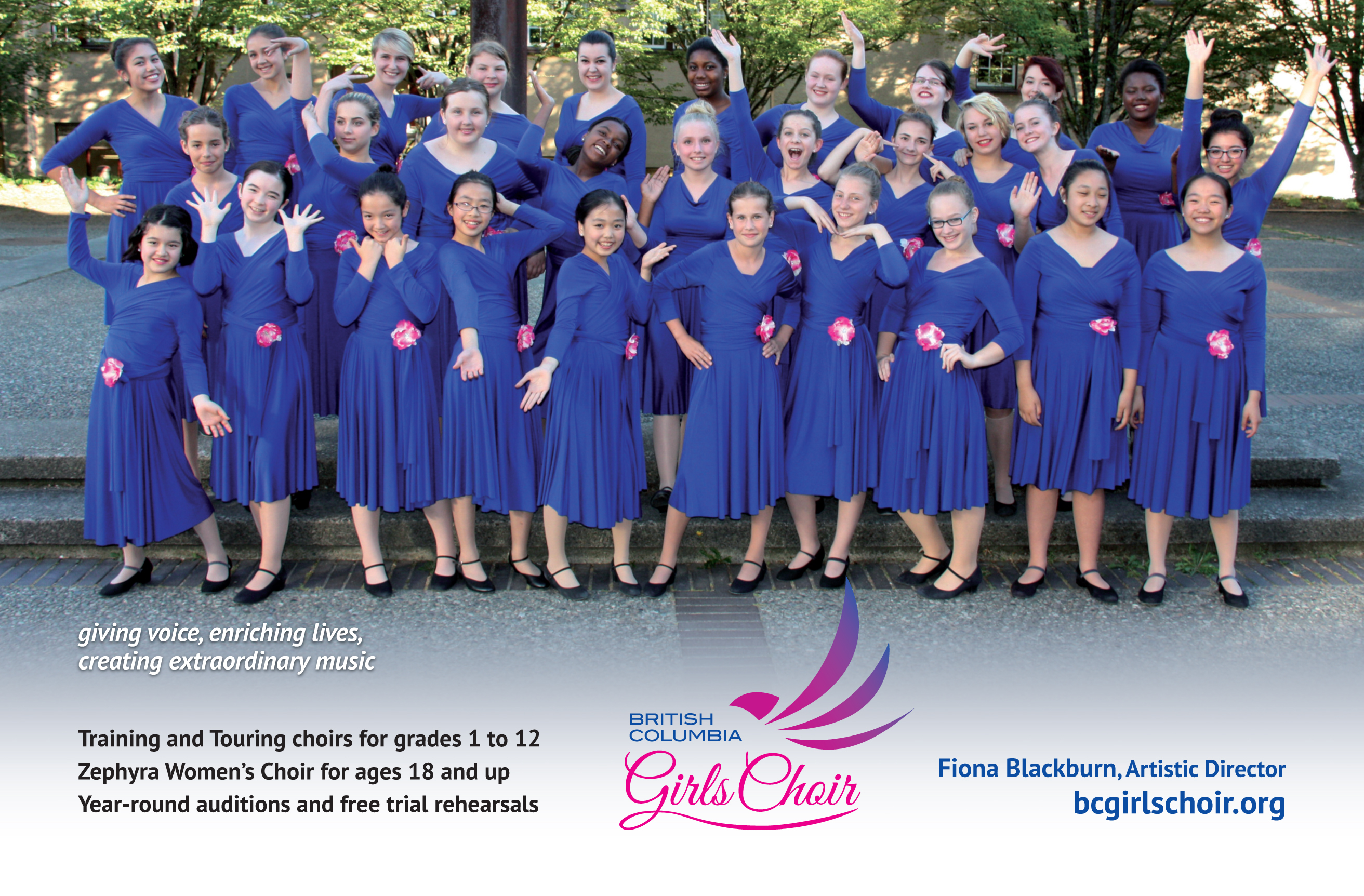 ---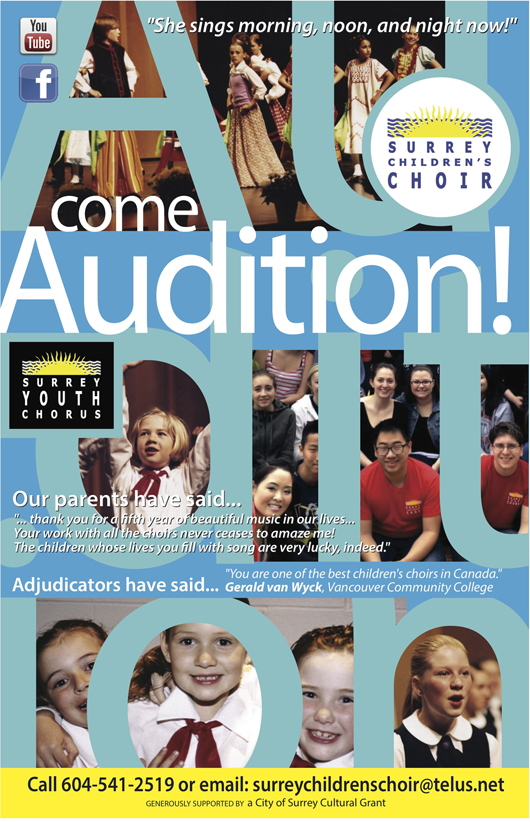 WHAT IS YACOS?
We are the Youth Arts Council of Surrey (YACOS)! We are a volunteer arts group run by youth for youth, and it's our goal to create opportunities for young people in the arts. We provide these opportunities throughout the year through large-scale events such as talents shows, play-writing competitions, film festivals and fashion shows.
All of our members and participants are 13-21 years old, and either live or go to school in school in Surrey, BC. The Arts Council of Surrey (ACS) is our parent organization who provides us with a safe meeting space at the Newton Cultural Centre. The ACS provides us with a mentorship program and services to support our artistic endeavours.
We work on many annual projects such as a playwriting competition [Write On!], City-wide talent show [Surrey Shines!] a talent showcase [Canvas Coffee House], and a fashion show [Y.E.S. Runway]
By working on the youth council, we have the chance to discover who we are, to meet people from other backgrounds and to learn exciting new skills. At the same time, the events we organize are the perfect opportunities for Surrey youth to show off their talents to the community.
YACOS is currently working to provide opportunities for young people to become actively involved in the local Surrey Arts community. Our Youth Coordinator, an experienced Mentor from the Arts community, works with us to develop programs by and for youth. In 2004 the major community theatre project "Let Me Sing" raised enough money to help get us started.
The way we work is: Surrey's youth provide the ideas and proposals, and then we get together with mentors in the community to make it all work.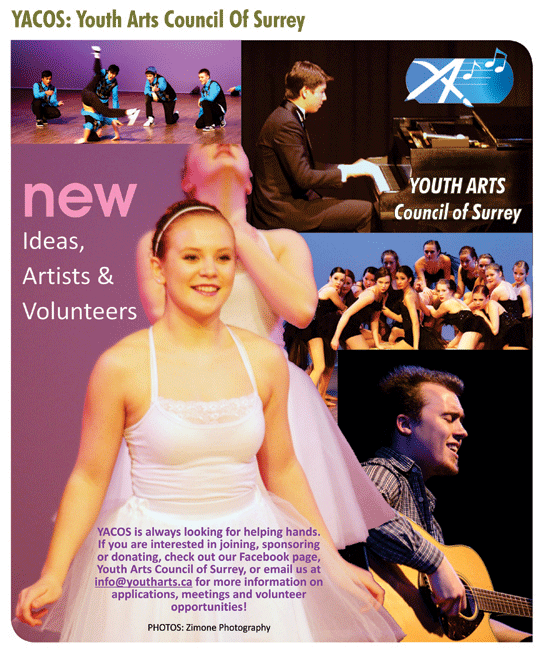 ---
MEMBERSHIP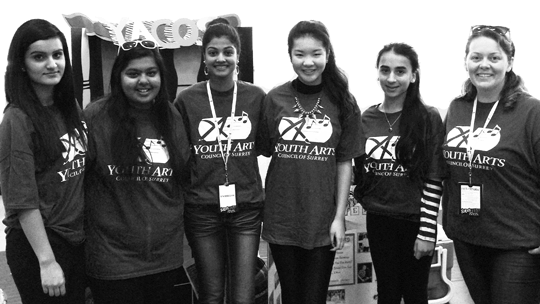 ---
EXECUTIVE
Amrit, Chair
Shubi, Vice Chair
MEMBERS: Wendy, Himadri, Fareed, Bakhtiar, Min Jy, Linda, Gurmehak, Tina, Pam, Simmie and Maro
Click button to access
PRINTABLE PDF MEMBERSHIP FORM
We welcome all questions you may have about the many benefits of becoming a YACOS member. Please call us at 604-594-2700 or email us at youthartscouncil@gmail.com.
Please fill out form and send to:
By Email: youthartscouncil@gmail.com
By Mail: 13530 72nd Avenue, Surrey, BC, V3W 2P1
Facebook: https://www.facebook.com/youth arts council of surrey
MENTORSHIP
When the Arts Council of Surrey established YACOS they knew that 'experience is a great teacher' when it comes to the Arts and the business of the Arts. To this end, the ACS set up a Mentorship program that young artists can tap into when creating work or producing events and fund raisers. Today YACOS enjoys an incredible synergy with a number of leaders in the business, municipal and arts communities.
ACS/YACOS COORDINATOR
Lyn Vera-Lay
CURRENT MENTORS
Petra Barker [Guildford Town Centre]
Beth Barlow [Chief Librarian, City of Surrey]
Catherine Bayley [School District #36]
Glen Chua and Tim Reyes [MOONLiTE Productions]
KC Gilroy [Former Coordinator]
Barb Gould [Writer]
Jarnail Singh [Artist]
Chris Thornley [Thornley Hayne Creative Communications]
Barb Wolfe [Surrey Arts Centre]
'YACOS PAST MEMBER' MENTORS
Paula Cooper,Kiran Dhillon, Trisha Dulku, Jaspreet Kalsi, Gurinder Kalsi, Winnie Liu, Lynn Vo, Isuru Withanage, Tina Yang and Tony Yang