GENERAL MEETING
General Meeting | Tuesday | September 10th, 2019 | 7:15pm | Newton Cultural Centre


@13530 – 72 Avenue, Surrey, BC V3W 2P1 | 604.594.2700


All Members Welcome
Please note there are no General Meetings scheduled for the months of June, July, August and December. The ACS AGM takes place in March.
PORTALS TO THE ARTS
Supporting The Arts In Surrey For 52 Years
Find events, workshops, classes and meetings dedicated to the Visual, Performing and Literary Arts.
CLICK ON PORTALS BELOW TO ACCESS LISTINGS.
[Listing are updated monthly]
Feature
Surrey Arts Gallery & the ACS
Summer Exhibition Opening Ceremonies

On Friday, June 28th from 5pm – 9pm, over a 100 visual artists and their patrons gathered in the Surrey Art Gallery located at the Surrey Arts Centre for a reception celebrating the ART 2019 exhibition. The 'Summer Exhibition Opening Ceremonies' as the reception is called, kicked off with Surrey Art Gallery Curator of Exhibitions and Collections Jordan Strom introducing the evenings MC, Surrey Art Gallery Director/Manager Alison Rajah. Alison was followed with the city's official opening remarks by Clr. Jack Singh Hundial. Also attending from city council were Brenda Locke and Linda Annis to lend their support for Surrey arts.
Following the opening comments, ACS Director James Crosty proudly announced the winners in twenty categories while ACS President Carol Girardi presented each winner with their award. Surrey Photography Club Member; Gail Stephan presented three awards. Following the award presentations, the reception was held allowing guests to mingle and view the astonishing work this years 'juried exhibition for Visual arts' produced.
On behalf of the Arts Council of Surrey and the Surrey Art Gallery we would like to thank you all for attending the Arts. The 'ARTS…' series began 36 years ago and is open to all local artists throughout the lower mainland. 'ARTS…' gives artists the chance to have their artwork juried and featured in the Surrey Art Gallery. We would like to thank all 128 artists who entered the competition this year. Without your efforts the 'ARTS…' series wouldn't be the success it is. This year, 61 applications to exhibit were granted.
A special thank you to Surrey Art Gallery for their continued support and collaboration in making this annual event happen. We also thank jurors: Jordon Strom, Willa Downing and Ying-Yueh Chang, awa weel as the ARTS 2019 committee, Jordon Strom, Rhys Edwards, Carol Girardi, Maxine Howchin, Jenny Lewis, Lyn Vera-Lay and Elisabeth Vera-Lay.
Artist were asked to create artwork based off the realization that artist make art for different reasons and from different experiences. The jurors looked for new works that showed personal creative explorations and artistic commitment. Jurors also consider the execution of the work, in relation to the artist's meaning, their select and balanced representation of styles, their subject matter, and media from the submissions.
KAY VanDEVENTER AWARD
In 2016, the Arts Council of Surrey proudly created 'The Kay VanDeventer Award' in recognition of her spectacular dedication and hard work promoting Surrey arts. Kay VanDeventer had been a volunteer for the 'ARTS…' series for more than 25 years. Her generosity and kindness had been instrumental in the development and growth of the Exhibition. From gathering volunteers, numbering forms, and calling artists, to working with jurors and ordering refreshments, Kay had done it all.
The Kay VanDeventer Award will go to a piece in ARTS 2019 chosen by the Arts Council of Surrey. This year's recipient is photog Helmut Gruntorad for his work 'Painted Hills'.
Special Thanks to award-winning Helmut Gruntorad for event photos seen on this page.
Have A Comment On The Event? Tell Us!
ARTS 2019 1st Place Winners are:
Category 1 | Paintings
Nino Dobrosavljevic | The Artist's Dream
Category 2 | Drawing, Mixed Media, and Print Making on Paper
Chito Maravilla | No Fuss Filming
Category 3 | Sculptures and Fiber Art
Ryan Broderick | Distress
Category 4 | Photography
Jonathan Lee | Surrey Public Market
Category 5 | Digital, Performative and New Media Art
Natasha Boskic | On the Margin of History
CLICK HERE for list of all ARTS 2019 winners
---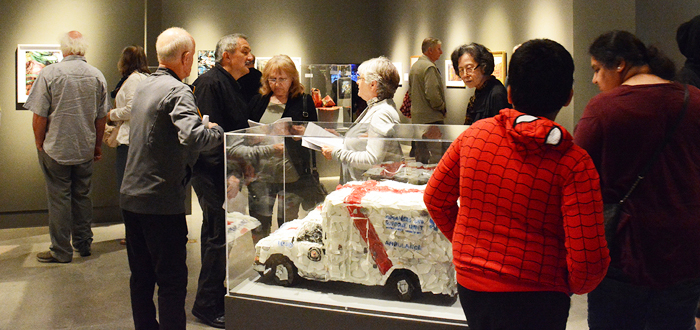 Guests mingle and view the ARTS 2019 exhibition [NOTE: Foreground sculpture 'Distress' by our own ACS TEAM summer student staff Ryan Broderick]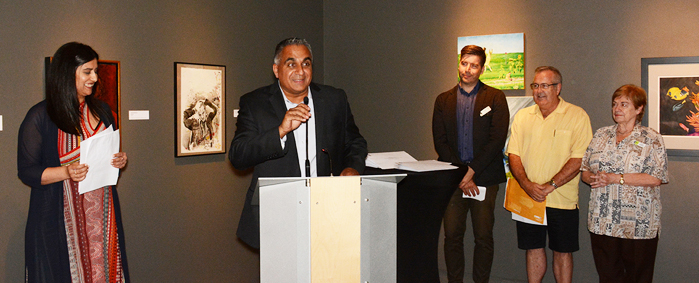 LtoR: Surrey Art Gallery [SAG] Director Alison Rajah_Surrey Clr. Jack Singh Hundial_SAG Curator Jordan Strom_ACS Director James Crosty and ACS President Carol Girardi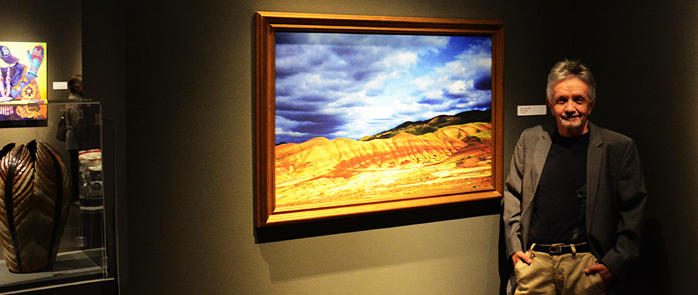 ARTS 2019 Helmut Gruntorad 'Painted Hills' winner of the KAY VANDEVENTER AWARD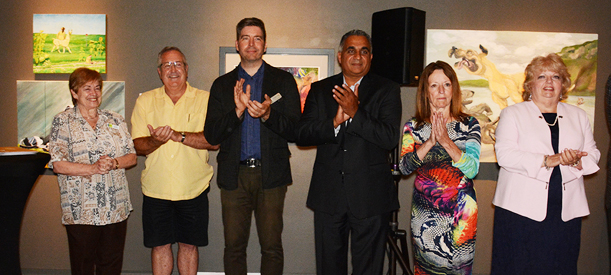 LtoR: ACS President Carol Girardi, ACS Director James Crosty, SAG Curator Jordan Strom, Surrey City Councillors: Jack Sungh Hundial, Linda Annis and Brenda Locke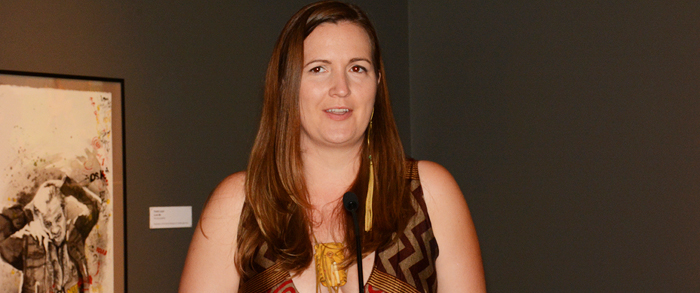 Surrey Art Gallery Assoc VP Melissa Burgher
JOIN US: Become A Member Today!
There is a place for every artist and every business or person who supports the arts.
Memberships available for: Individual, Associate, Group (both grant & non-grant) & Business
SPOTLIGHT
on the arts
The most comprehensive newsmag featuring 28 pages of current news and views on Surrey's vibrant and thriving
art scene.
Includes the latest info on the
Visual, Performance and Literary arts
in metro Surrey.
The SPOTLIGHT on the arts is published monthly 11 times a year.
---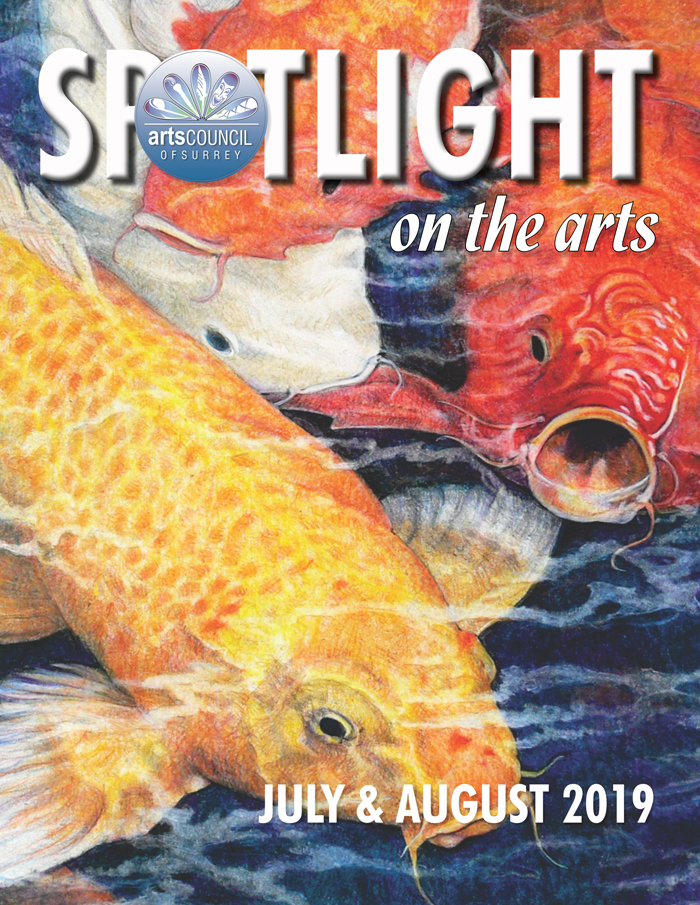 ---
Missed a past issue? Now you can access all SPOTLIGHT on the Arts publications dating back to 2011.
Access SPOTLIGHT Archive
READ NOW:
JULY & AUGUST 2019 Issue
TO SUBMIT

TO ADVERTISE

TO SUBSCRIBE