NEXT GENERAL MEETING
Tuesday |  JANUARY 9th, 2018 | 7:15pm | Newton Cultural Centre


@13530 – 72 Avenue, Surrey, BC V3W 2P1


All Members Welcome
Please note there are no General Meetings scheduled for the months of June, July, August and December. The ACS AGM takes place in March.
PORTALS TO THE ARTS
Supporting The Arts In Surrey For 50 Years
Find events, workshops, classes and meetings dedicated to the Visual, Performing and Literary Arts.
CLICK ON PORTALS BELOW TO ACCESS LISTINGS.
[Listing are updated monthly]
Feature
How To Take
BETTER HOLIDAY PHOTOS with Melanie Lastoria

There's always more than one way to look at any situation and that's what I try to do with my photography. People get use to coming across a scene they'd like to photograph and taking the photo from that eye level.
Sometimes shooting straight on is perfect for the situation but for me, more often than not, I like to try different angles. Shooting Up at a building is a great way to isolate a certain aspect of the architecture, including something in the foreground like the street lamp provides further interest.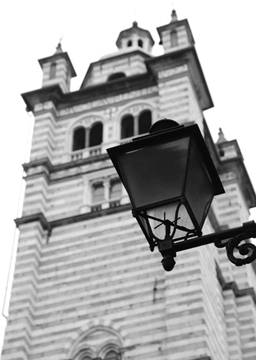 Shooting Down is the perfect way to capture several flights of gorgeous stairs in an old building or to discreetly capture this scene of a fisherman hard at work.

I also love to Shoot Through objects, like fences. It adds another dimension to the photograph, often framing up the subject in the background.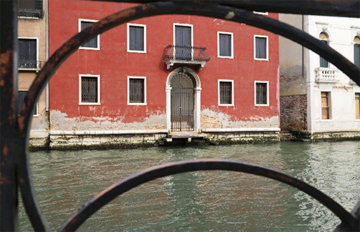 These are a few examples of adding interest to your photos simply by changing your perspective. This holiday season up your photographic game at seasonal parties and family gathering.
Feature
SURREY NOW-Leader & ACS Partner To Create three Special Arts Features in 2017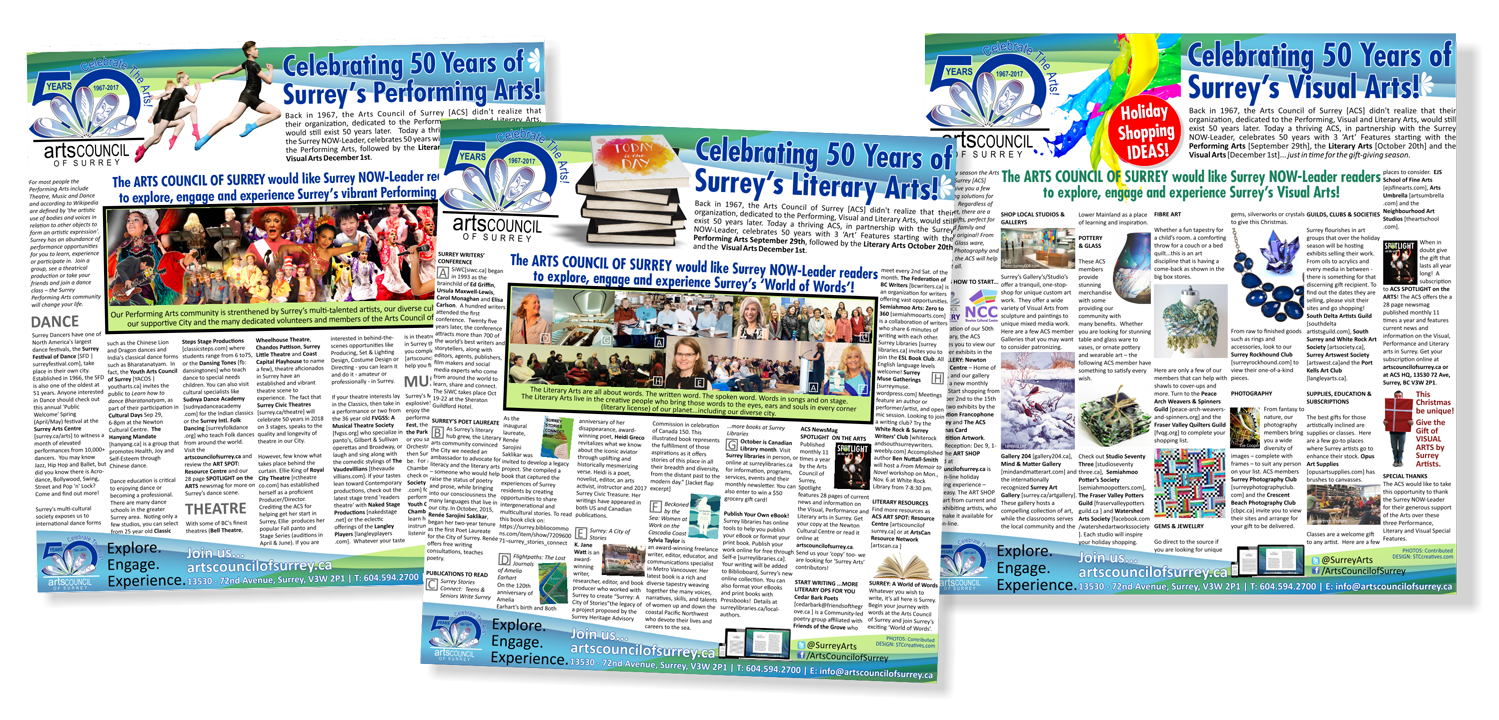 JOIN US: Become A Member Today!
There is a place for every artist and every business or person who supports the arts.
Memberships available for: Individual, Associate, Group (both grant & non-grant) & Business
SPOTLIGHT
on the arts
The most comprehensive newsmag featuring 28 pages of current news and views on Surrey's vibrant and thriving
art scene.
Includes the latest info on the
Visual, Performance and Literary arts
in metro Surrey.
The SPOTLIGHT on the arts is published monthly 11 times a year.
---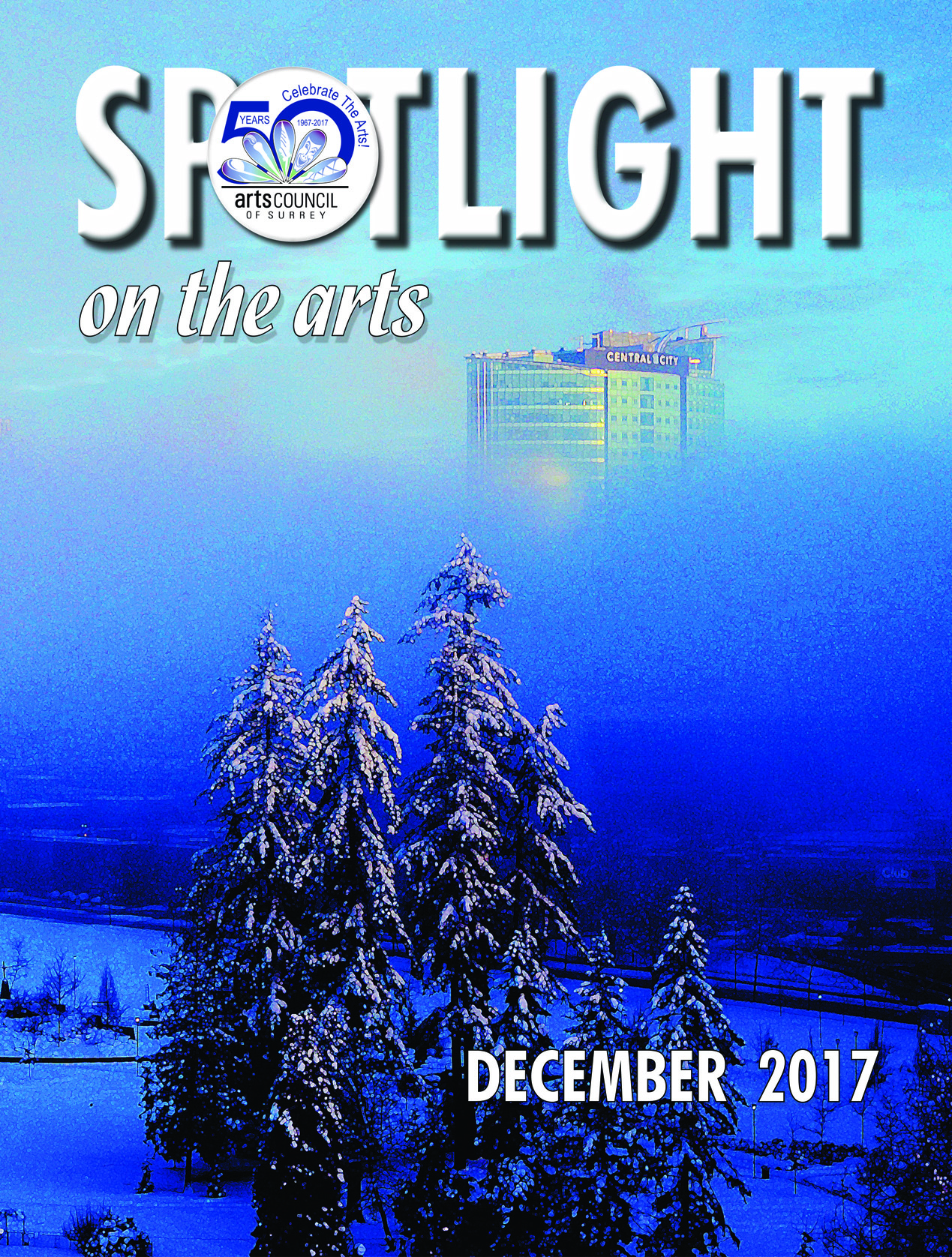 ---
Missed a past issue? Now you can access all SPOTLIGHT on the Arts publications dating back to 2011.
Access SPOTLIGHT Archive
READ NOW:
December 2017 Issue
TO SUBMIT

TO ADVERTISE

TO SUBSCRIBE