NEXT GENERAL MEETING
Tuesday |  September 12th, 2017 | 7:15pm | Newton Cultural Centre


@13530 – 72 Avenue, Surrey, BC V3W 2P1


All Members Welcome
Please note there are no General Meetings scheduled for the months of June, July, August and December. The ACS AGM takes place in March.
SUPPORTING THE ARTS IN SURREY FOR 50 YEARS
Find events, workshops, classes and meetings dedicated to the Visual, Performing and Literary Arts.
CLICK ON IMAGES BELOW TO ACCESS LISTINGS.
[Listing are updated monthly]
JOIN US: Become A Member Today!
There is a place for every artist and every business or person who supports the arts.
Memberships available for: Individual, Associate, Group (both grant & non-grant) & Business
SPOTLIGHT
on the arts
The most comprehensive newsmag featuring 28 pages of current news and views on Surrey's vibrant and thriving
art scene.
Includes the latest info on the
Visual, Performance and Literary arts
in metro Surrey.
The SPOTLIGHT on the arts is published monthly 11 times a year.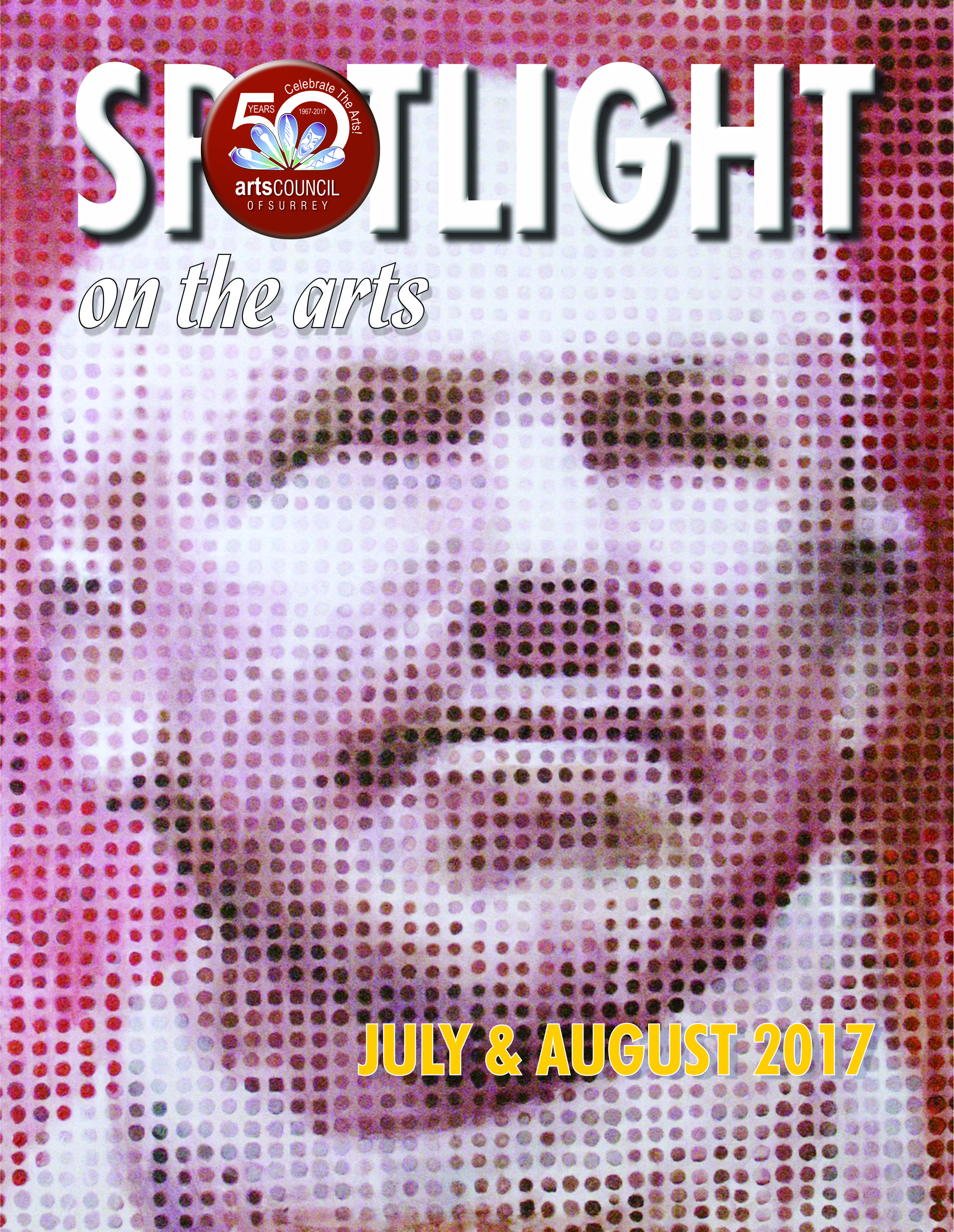 READ NOW:
July & August 2017 Issue
TO SUBMIT

TO ADVERTISE

TO SUBSCRIBE