GENERAL MEETING
Tuesday | AGM [Annual General Meeting] March 12th, 2019 | 7:15pm | Newton Cultural Centre


@13530 – 72 Avenue, Surrey, BC V3W 2P1 | 604.594.2700


All Members Welcome
Please note there are no General Meetings scheduled for the months of June, July, August and December. The ACS AGM takes place in March.
PORTALS TO THE ARTS
Supporting The Arts In Surrey For 52 Years
Find events, workshops, classes and meetings dedicated to the Visual, Performing and Literary Arts.
CLICK ON PORTALS BELOW TO ACCESS LISTINGS.
[Listing are updated monthly]
Feature
BOOK THE DATE: Saturday, June 1st
Location: Newton Cultural Centre | TIME: TBA
ACS Member Groups and Surrey Arts Organizations are invited to express their interest in attending this Round Table discussion at the Newton Cultural Centre on the future of 'The Arts in the City of Surrey.' Scheduled for Saturday, June 1st, the ACS will host a guest panel of speakers from the Arts & Cultural departments at City Hall. It is both a rare occasion and a special honour that the ACS will host three of the City Senior Cultural leaders to address the arts community of Surrey as a whole. Confirming their participation will be:
LIANA DAVISON | Manager of Culture; KENT GALLIE | Performing Arts Manager and Cultural Development Coordinator | TODD AYOTTE. All three speakers will provide a vision forward for the Arts in Surrey.
Due to space restrictions, this Round Table discussion will be BY-INVITATION-ONLY. Therefore it is imperative that your Arts Organization or ACS Member Group inform the ACS Team of your desire to attend this important and opportune event. When panel content is confirmed and the level of interest gauged, the ACS will issue an Invitation-To-Attend highlighting the specific times and details of the discussion.
So save this date, get your expression of interest in and let's work together with the City to create a mutually beneficial environment to move Surrey Arts to even greater heights.
---
---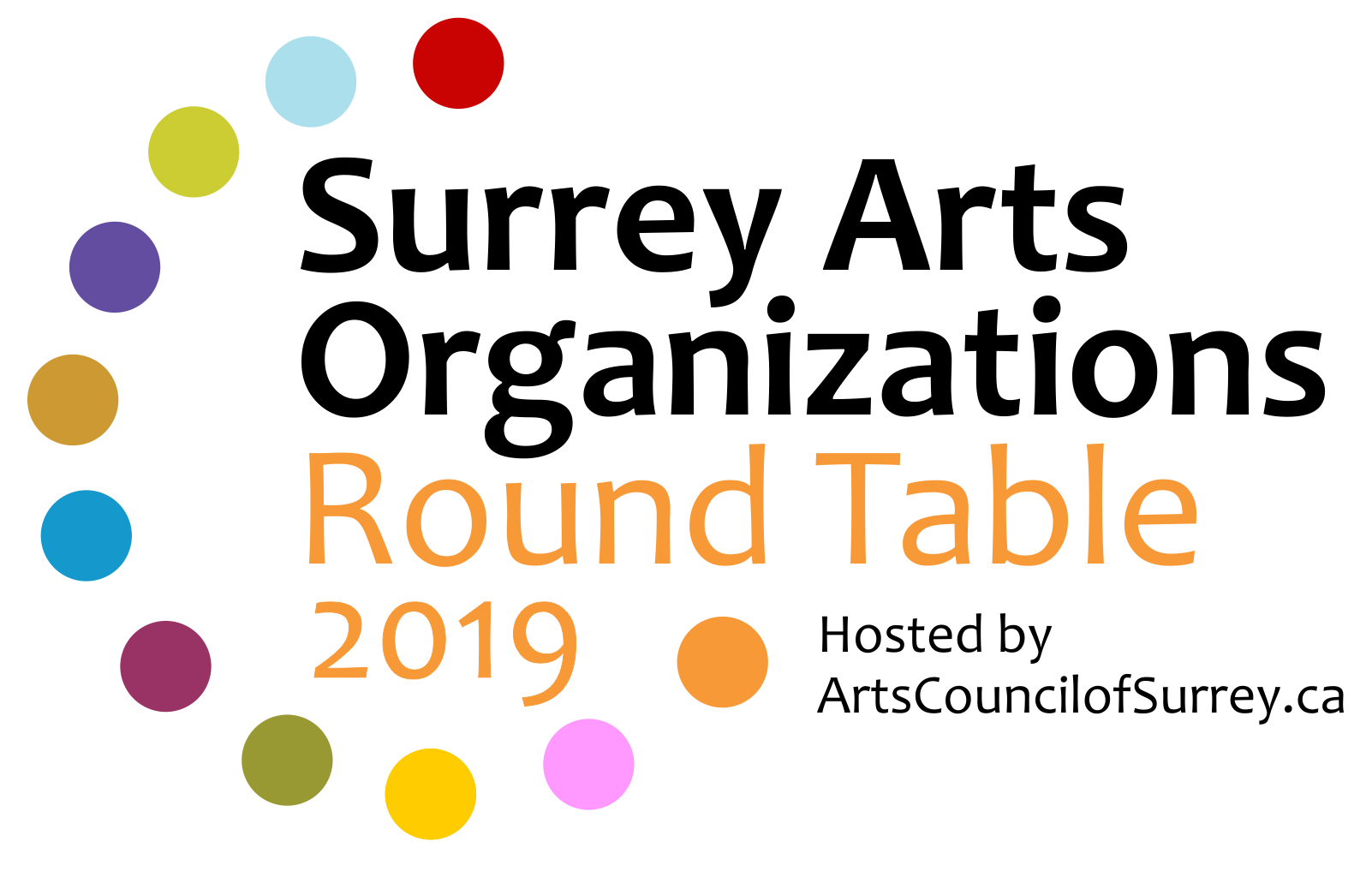 The ACS Team is accepting 'Expressions-of-Interest' from ACS Member Groups and other Surrey Arts Organizations wishing to attend this By-Invitation-Only event.
JOIN US: Become A Member Today!
There is a place for every artist and every business or person who supports the arts.
Memberships available for: Individual, Associate, Group (both grant & non-grant) & Business
SPOTLIGHT
on the arts
The most comprehensive newsmag featuring 28 pages of current news and views on Surrey's vibrant and thriving
art scene.
Includes the latest info on the
Visual, Performance and Literary arts
in metro Surrey.
The SPOTLIGHT on the arts is published monthly 11 times a year.
---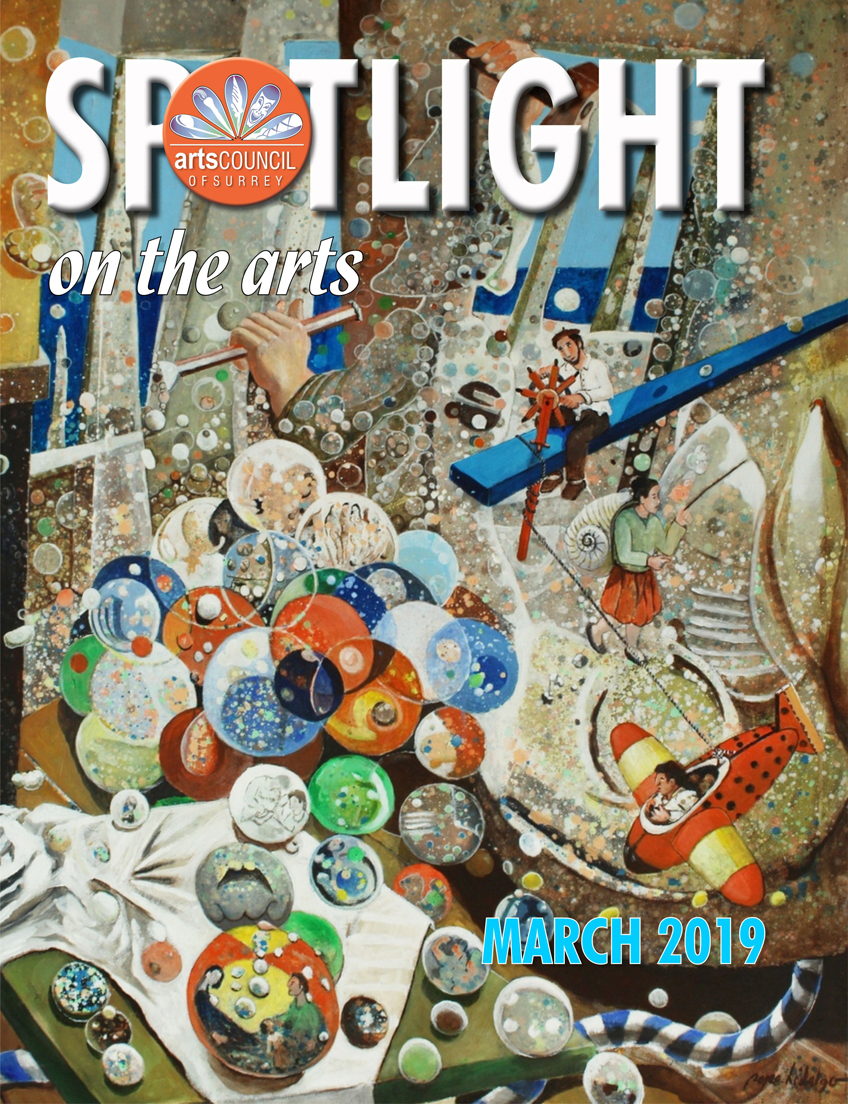 ---
Missed a past issue? Now you can access all SPOTLIGHT on the Arts publications dating back to 2011.
Access SPOTLIGHT Archive
READ NOW:
Feb 2019 Issue
TO SUBMIT

TO ADVERTISE

TO SUBSCRIBE