NOTICE: There Will Be No Meetings Until Further Notice. Please Visit Our Website For Updates.
Stay safe…Stay Healthy…Stay apART!

PORTALS TO THE ARTS
Supporting The Arts In Surrey For 53 Years
Find events, workshops, classes and meetings dedicated to the Visual, Performing and Literary Arts.
CLICK ON PORTALS BELOW TO ACCESS LISTINGS.
[Listing are updated monthly]
ACS EXCLUSIVE:
Surrey Mayor Doug McCallum Provides July/August Address to the Surrey Arts & Culture Community
The ACS has obtained another exclusive from the office of Mayor Doug McCallum: City of Surrey. The ACS is proud that he has selected both the SPOTLIGHT on the ARTS and our website to address the Surrey Arts & Culture community during this unprecedented time we find ourselves in with Covid-19.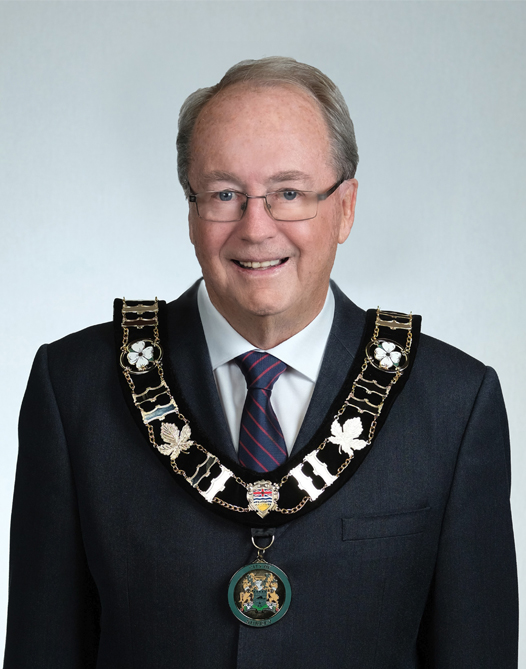 CITY OF SURREY
July & August 2020 Message From The Mayor
The City of Surrey is very proud on how our artists and arts and heritage organizations are responding to the challenges of COVID-19. I am impressed by how they have found ways to share their work with us, including using alternatives to inside venues and avoiding the risks of social gatherings. We all benefit from the opportunity to learn about the heritage of our City, stretch our creative muscles, and experience the talents of Surrey's local artists, actors and musicians. Their words, music and works of art, provides much needed respite and positive messages of connection into our lives.
Recent national studies of Canadian arts audiences confirm when arts venues reopen, audiences intend to return over time. This summer, to ensure our residents and staff remain safe, our civic cultural venues are closed. But we welcome the news the majority of those audiences are discovering new artists and fulfilling the need for experiencing creative expression, online.
Congratulations to the Arts Council of Surrey for launching a virtual gallery to host their annual juried art show, titled "ARTS 2020." While we might miss the experience of visiting the wonderful Surrey Art Gallery this summer and mingling with artists and neighbours at the Newton Cultural Centre, the capacity of this digital gallery seems limitless. I invite you to join me exploring the 200+ artworks in this show. Everyone can discover even more online programming offered in the City at www.surrey.ca/onlineprograms
Over the summer many residents will be planning a "staycation" near their homes in Surrey.
There are many ways to enjoy the work of local artists and learn about the heritage of our City while staying outside. The Crescent Beach Pop-Up Gallery will soon be featuring a changing exhibition of artwork by local artists on its windows. The Surrey Arts Centre is also planning to host artwork on its windows facing Bear Creek Park. Some facades in our various town centre business districts are also exploring adding beautification features, so our residents can enjoy art while walking in their neighbourhoods. There are multiple driving tours to learn about the heritage of various neighbourhoods in Surrey now available. And of course, whether walking, by bicycle, or by car, most of our city's public art collection is easy to experience.
I look forward to joining you online, and outside, enjoying our beautiful City and appreciating the gifts of our wonderful creative residents.
Doug McCallum: Mayor | City of Surrey
---
Additional GRANT Access
Produced October 2019 by the
City of Surrey Cultural Development Department
JOIN US: Become A Member Today!
There is a place for every artist and every business or person who supports the arts.
Memberships available for: Individual, Associate, Group (both grant & non-grant) & Business
SPOTLIGHT
on the arts
The most comprehensive newsmag featuring 28 pages of current news and views on Surrey's vibrant and thriving
art scene.
Includes the latest info on the
Visual, Performance and Literary arts
in metro Surrey.
The SPOTLIGHT on the arts is published monthly 11 times a year.
---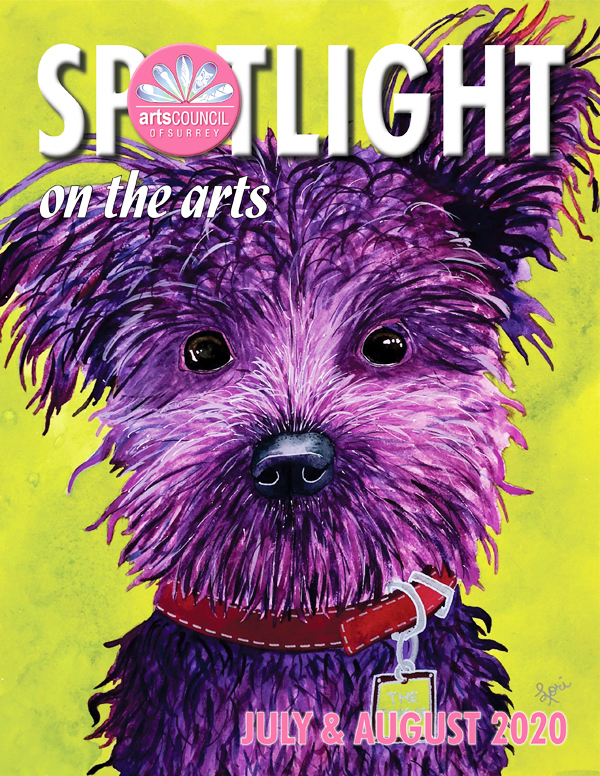 Missed a past issue? Now you can access all SPOTLIGHT on the Arts publications dating back to 2011.
Access SPOTLIGHT Archive
READ NOW:
JULY & AUGUST 2020 Issue
TO SUBMIT

TO ADVERTISE

TO SUBSCRIBE