In Person Viewing | BY APPOINTMENT ONLY
Virtual Exhibition | ACCESS HERE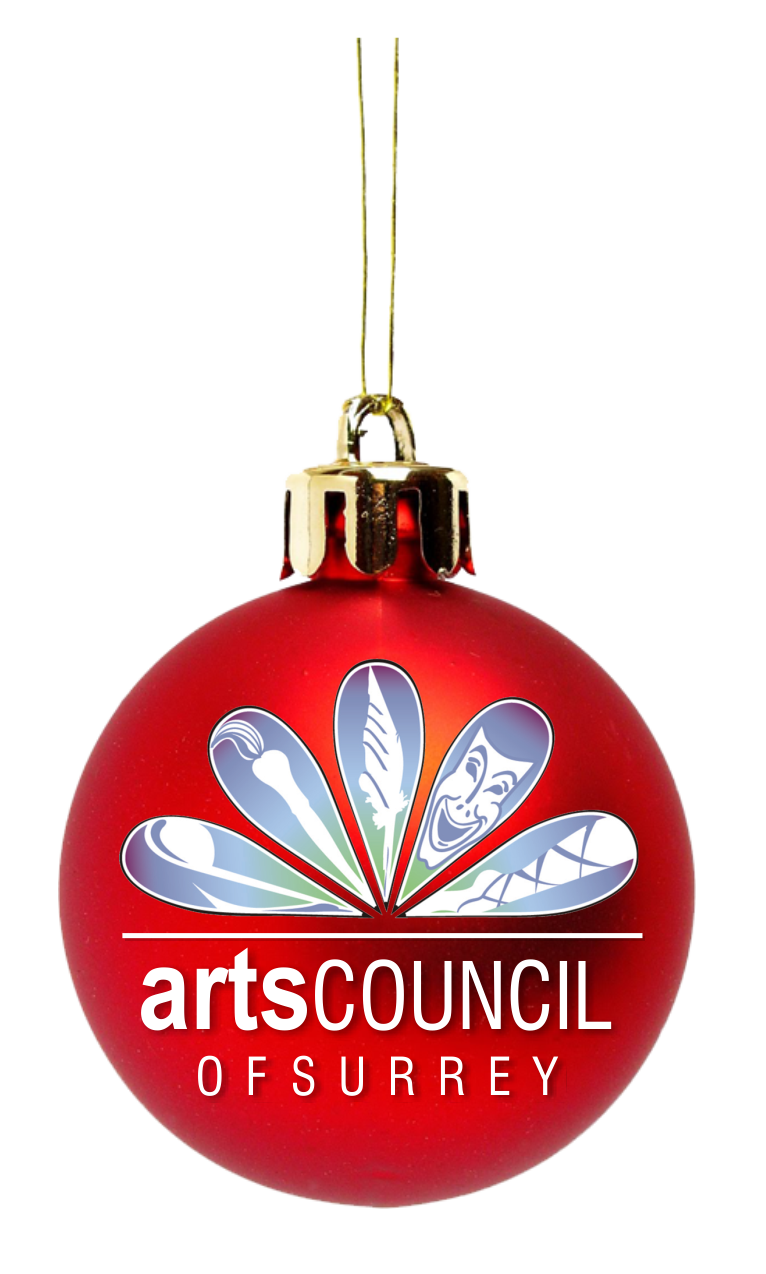 November 29 - December 13
CHRISTMAS CARD
Visual & Literary Exhibition
Catching the 'Spirit of Christmas in Surrey'
Be P[art] of a Joyous & Safe Holiday Season
The ACS GALLERY, HQ & NEWTON CULTURAL CENTRE will be closed Dec 15 - Jan 4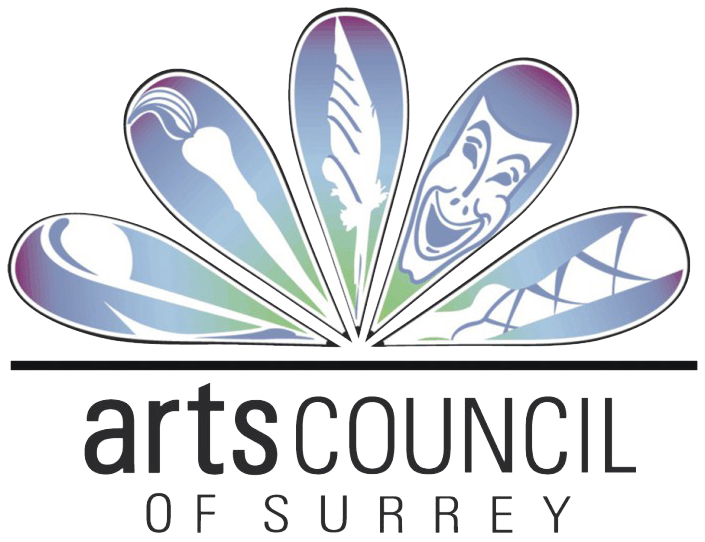 INSTRUCTIONAL SERIES
DECEMBER 2020: Peacock | Goins | Mould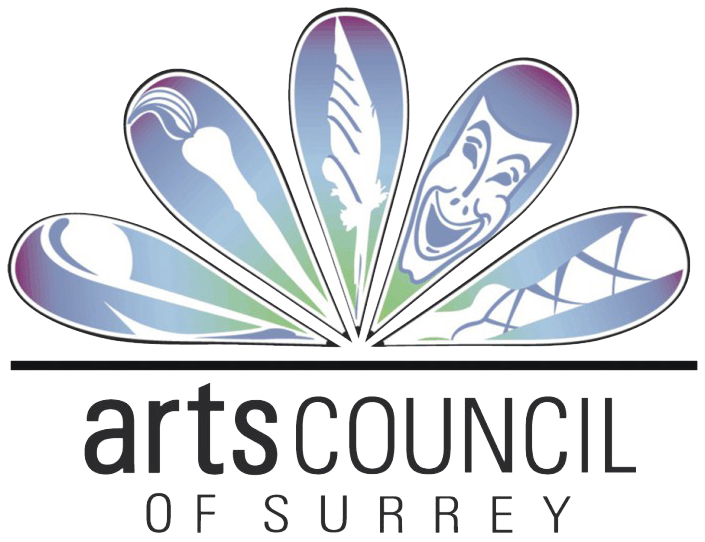 Access Instructional Series Here
Vlogs featuring local artists with their tips to creating....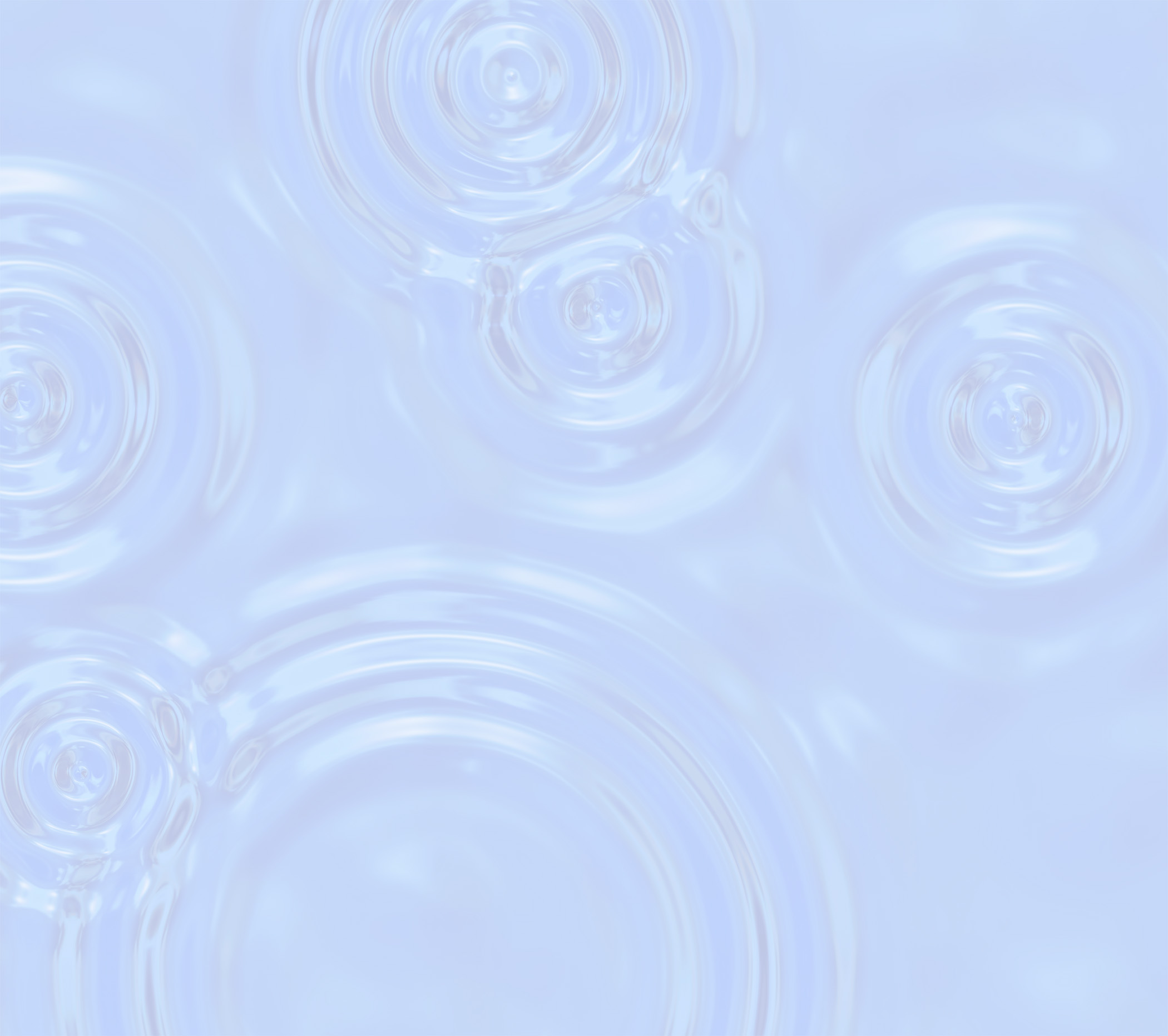 READ MORE
1967-2020
Celebrating 53 years
of promoting the
Literary, Visual & Performing Arts
in Surrey
Celebrating milestones...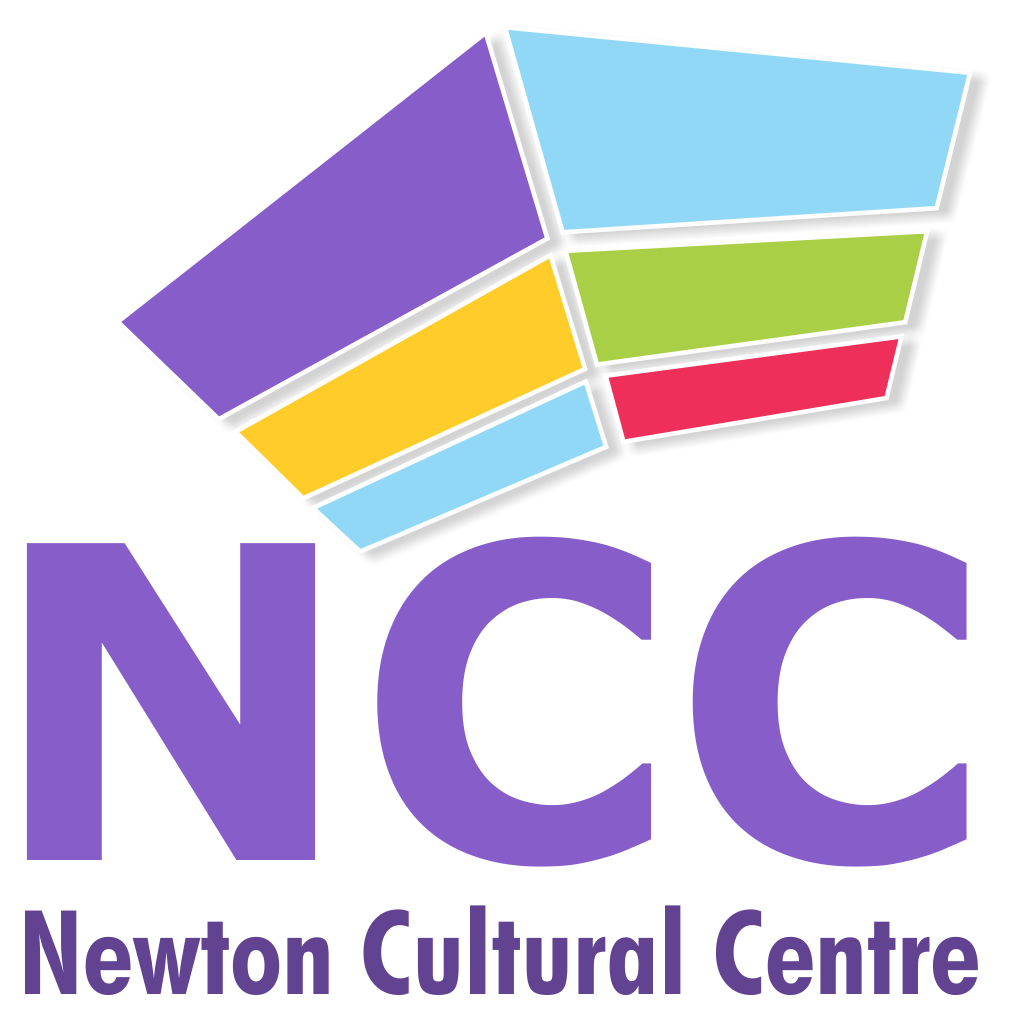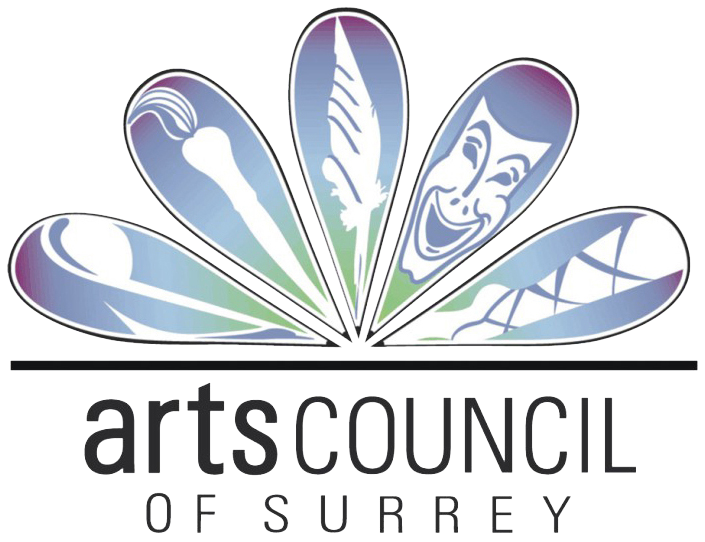 2010-2020
Celebrating 10 years
of providing cultural space for
the promotion of the Arts
in Surrey

Stay Safe. Stay Healthy. Stay apART!
OPEN | BY APPOINTMENT ONLY
Access will be available following strict Covid-19 guidelines and protocols
Call 604.594.2700 or email info@artscouncilofsurrey.com
to book your time to visit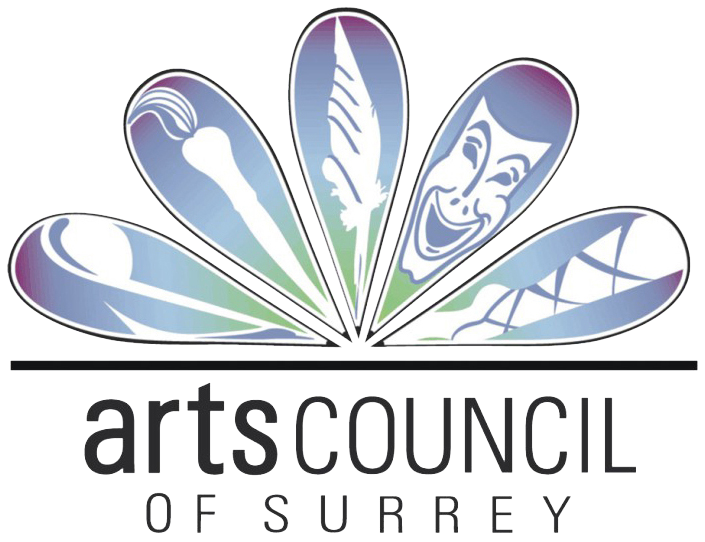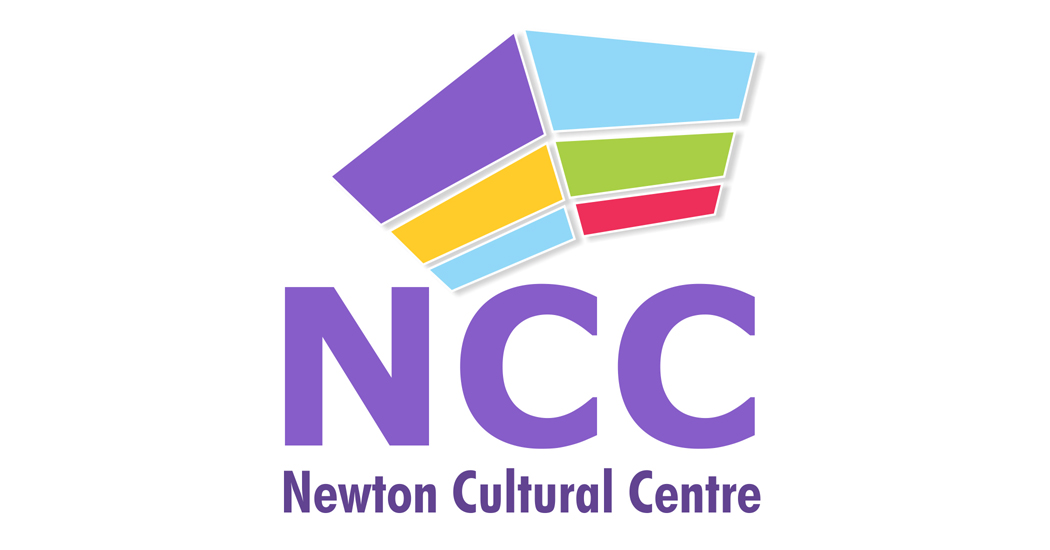 VGM [Virtual General Meeting] | Tuesday, January 12th, 2021

ZOOM | Pre-regisration required at info@artscouncilofsurrey.ca BY NOON FRIDAY January 8th | Confirmation will be sent by noon January 12th
Stay safe…Stay Healthy…Stay apART!

PORTALS TO THE ARTS
Supporting The Arts In Surrey For 53 Years
Find events, workshops, classes and meetings dedicated to the Visual, Performing and Literary Arts.
CLICK ON PORTALS BELOW TO ACCESS LISTINGS.
[Listing are updated monthly]
NAKED STAGE PRODUCTIONS: A New Approach. A New Website.
ACS Member Profile
Composed by Kelly Thompson
We continue to actively pursue different ways in which we can bring our Readers Theatre programming to our Surrey (and beyond) audience during the pandemic period.
Recent activities
Although the Board would have loved to have announced the full 2020/2021 season to our supportive audience goers, we made the decision to announce our intentions one show at a time. We made this choice so that we could be flexible in terms of our performance approach.
With that in mind, we chose to offer a pre-recorded version of our first play of the season "Murder by Default" to ticket buyers for a two-day period, October 23rd and 24th. We sold 40 tickets through Brown Paper Tickets.
We also made arrangements with Theatre in the Country (TIC) in Langley to perform the play live upcoming on November 21st. Very recently, BC COVID cases have risen and we have decided to postpone the live performance until early January 2021, even though TIC meets all safety requirements and is not cancelling any of their planned shows. Our arrangement with Theatre in the Country will allow those who wish to see a live performance the ability to do so in a safe environment.
We recently submitted our grant application to Surrey Arts Council with a request for $5000, to support our 2020-2021 season.
Upcoming
On November 30th, using a live web/phone platform, Naked Stage will be performing two short radio plays from" The Bickersons" series, to the Seniors Centre without Walls aka Seniors Come Share Society. This is a result of a contractual agreement between the aforementioned group, Naked Stage, and The City of Surrey. We appreciate this opportunity.

Our Christmas offering, which we have re-named "Maybe This Christmas" will be offered strictly online with free access for a period from December 21st-24th. Since no licensing and staff fees or venue rentals costs are required, we felt that offering it a no charge would allow those who might be struggling financially during this period, to enjoy some Christmas Cheer. It is a collection of poetry, scenes and song meant to inspire and give hope during this special time of year.

A final note
We've put considerable effort into updating our website at https://www.nspsociety.com/. It is a new address, so we encourage everyone to bookmark it and refer to it in any communications.
MAYBE THIS CHRISTMAS [To access, click on the following links]
Show Details
Cast Info

---
Additional GRANT Access
Produced October 2019 by the
City of Surrey Cultural Development Department
JOIN US: Become A Member Today!
There is a place for every artist and every business or person who supports the arts.
Memberships available for: Individual, Associate, Group (both grant & non-grant) & Business
SPOTLIGHT
on the arts
The most comprehensive newsmag featuring 28 pages of current news and views on Surrey's vibrant and thriving
art scene.
Includes the latest info on the
Visual, Performance and Literary arts
in metro Surrey.
The SPOTLIGHT on the ARTS is published monthly 11 times a year.
---
Missed a past issue? Now you can access all SPOTLIGHT on the Arts publications dating back to 2011.
Access SPOTLIGHT Archive
READ NOW:
DECEMBER2020 Issue
TO SUBMIT

TO ADVERTISE

TO SUBSCRIBE