VIRTUAL GENERAL MEETING
will be Tuesday, June 13th @ 7pm.
Please contact info@artscouncilofsurrey.ca by Noon, FridayJune 9th to receive invitation information
Be Safe. Be Creative. Be Yourself!
PORTALS TO THE ARTS
Supporting The Arts In Surrey For 56 Years
Find events, workshops, classes and meetings dedicated to the Visual, Performing and Literary Arts.
CLICK ON PORTALS BELOW TO ACCESS LISTINGS.
[Listing are updated monthly]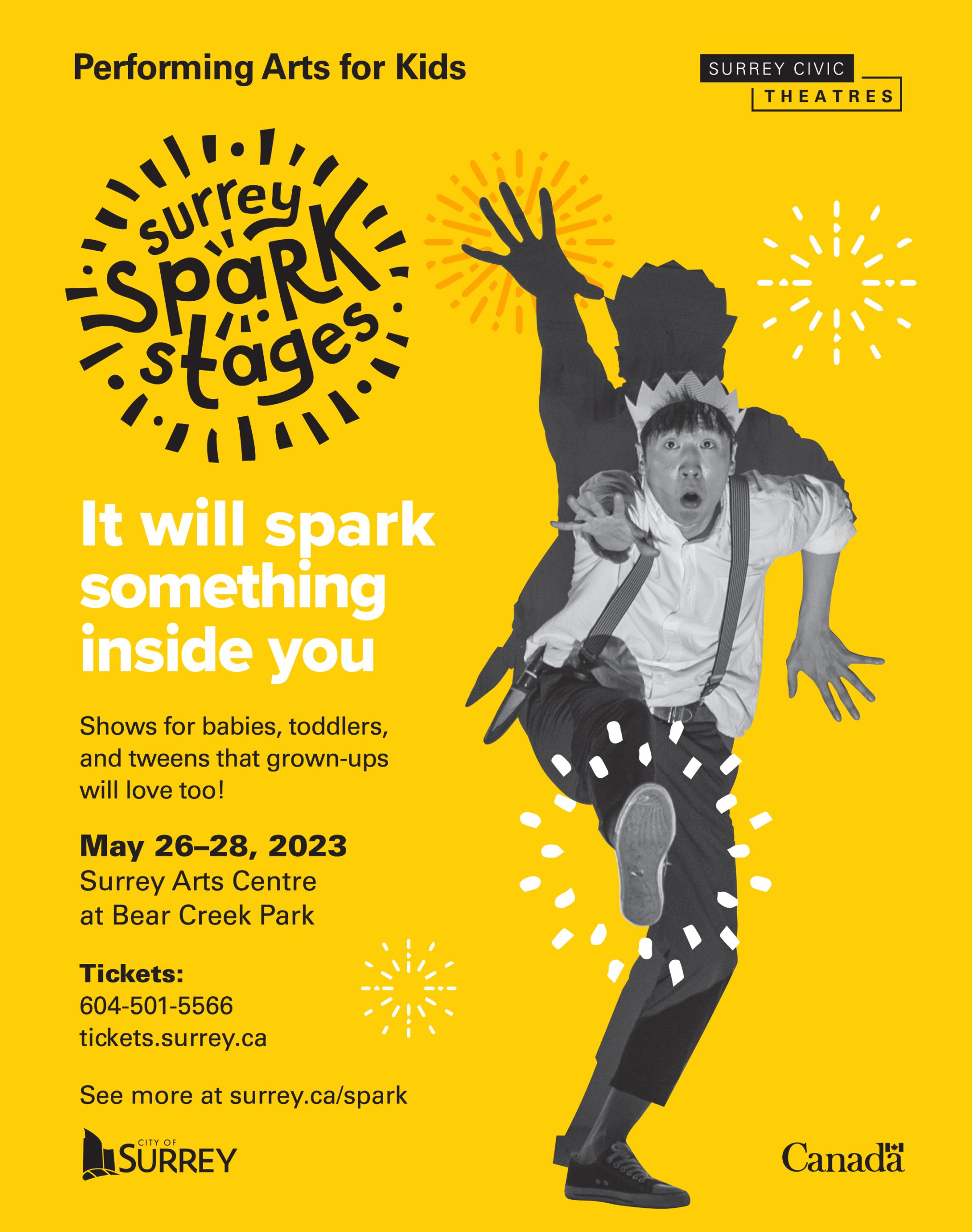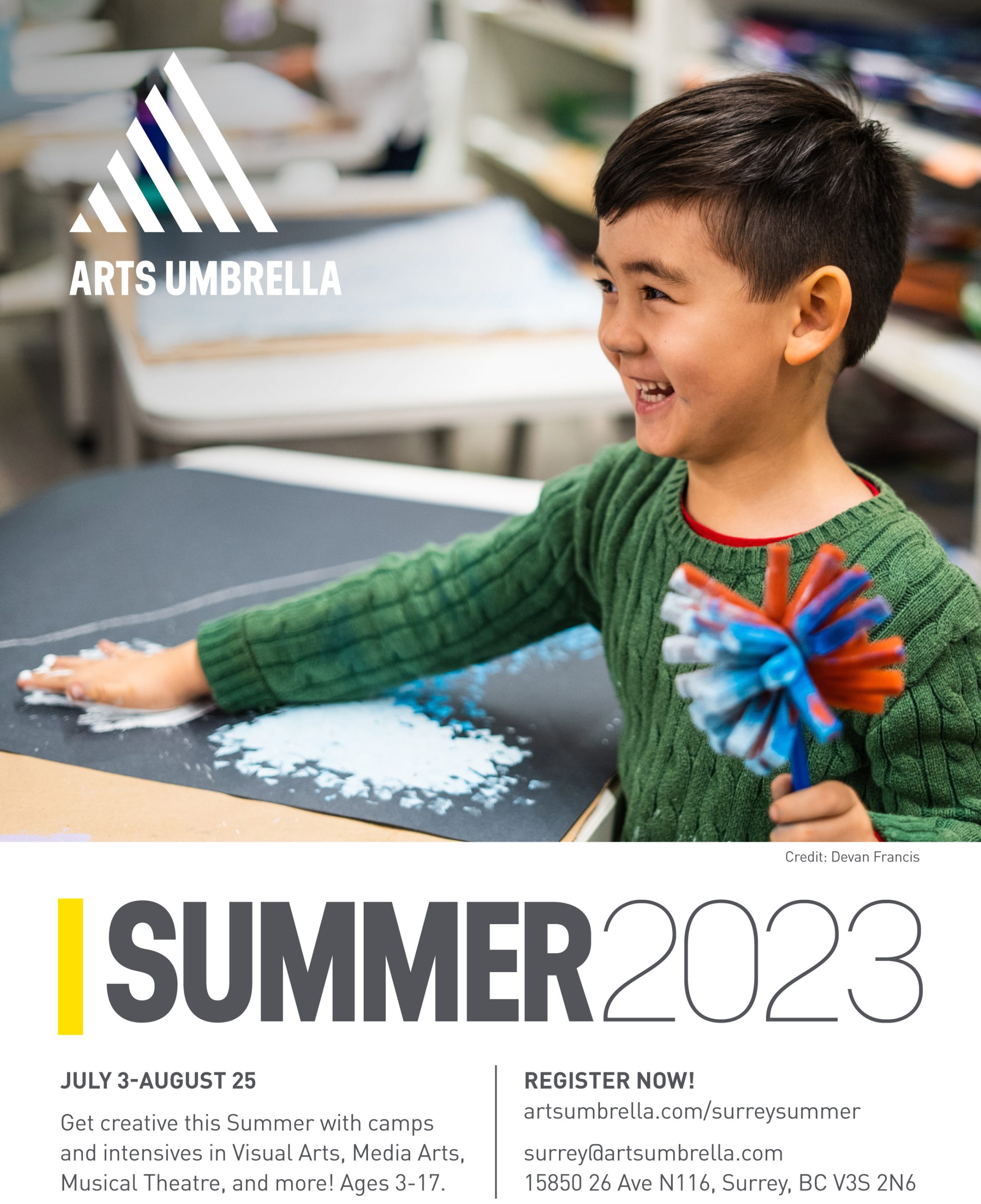 ---

Additional GRANT Access
Produced October 2019 by the
City of Surrey Cultural Development Department
JOIN US: Become A Member Today!
There is a place for every artist and every business or person who supports the arts.
Memberships available for: Individual, Associate, Group (both grant & non-grant) & Business
SPOTLIGHT
on the arts
The most comprehensive newsmag featuring 28 pages of current news and views on Surrey's vibrant and thriving
art scene.
Includes the latest info on the
Visual, Performance and Literary arts
in metro Surrey.
The SPOTLIGHT on the arts is published monthly 11 times a year.
---
Missed a past issue? Now you can access all SPOTLIGHT on the Arts publications dating back to 2011.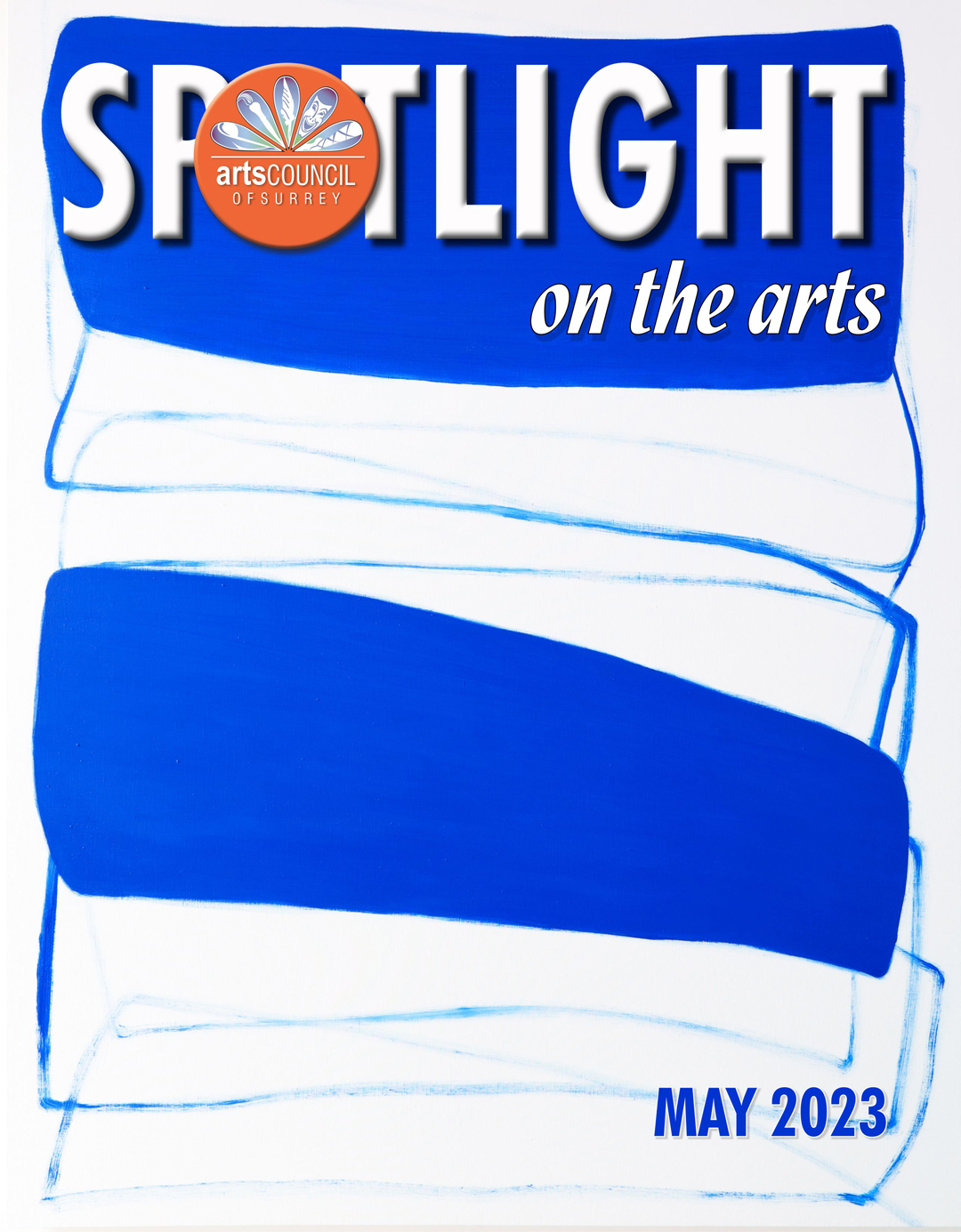 Access SPOTLIGHT Archive
READ NOW:
May 2023 Issue
TO SUBMIT
TO ADVERTISE
TO SUBSCRIBE