GENERAL MEETING
General Meeting | Tuesday | MAY 14th, 2019 | 7:15pm | Newton Cultural Centre


@13530 – 72 Avenue, Surrey, BC V3W 2P1 | 604.594.2700


All Members Welcome
Please note there are no General Meetings scheduled for the months of June, July, August and December. The ACS AGM takes place in March.
PORTALS TO THE ARTS
Supporting The Arts In Surrey For 52 Years
Find events, workshops, classes and meetings dedicated to the Visual, Performing and Literary Arts.
CLICK ON PORTALS BELOW TO ACCESS LISTINGS.
[Listing are updated monthly]
Feature
JOIN THE DISCUSSION:
Taking Artists & Arts Organizations to the Next Level
DATE: Saturday, June 1st | Location: Newton Cultural Centre | TIME: 1pm-3pm | Registration Required
ACS Member Groups and
Surrey Arts Organizations are invited to attend the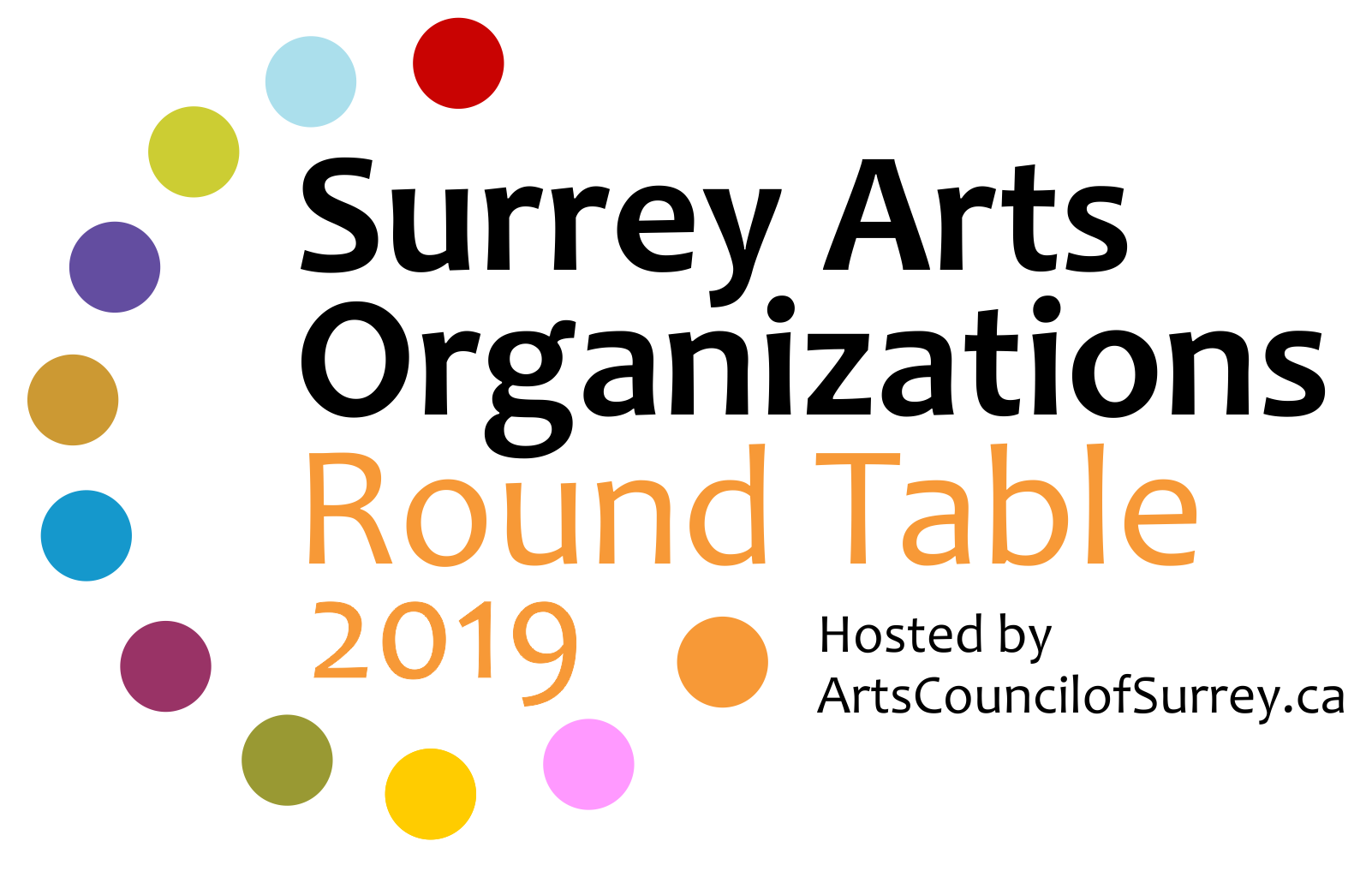 An unique opportunity to meet and converse with City of Surrey's arts and cultural leaders in one place

LIANE DAVISON
Manager of Culture

KENT GALLIE
Performing Arts Manager

TODD AYOTTE
Cultural Development Coordinator
FOCUS: "Participate in a round table conversation about next steps in realizing the goals in the Surrey's 10 year strategic plan for Parks, Recreation and Culture www.surrey.ca/prcplan. A key topic for discussion will be the barriers organizations face in qualifying for and securing grant funding from the BC Arts Council, the Canada Council in order to build their revenues to achieve these goals: paid professional arts administrators, paid artists, and own or operate their own facilities to create and present arts events and programs." Liane Davison | Manager of Culture
SCHEDULE: 12-1pm Meet & Greet | 1-3pm Round Table Discussion |
3-3:30pm Wrap Up/Informal Q&A's with city panel
FREE PARKING AVAILABLE. WHEELCHAIR ACCESSIBLE
Registration Required | Limited Seating Available | FREE
All Arts Organizations operating within the city of Surrey are welcome to attend. You do not have to be a Group member of the ACS to attend this event.
Here's How To Register
CALL: 604.594.2700
EMAIL: info@artscouncilofsurrey.ca
WEBSITE: artscouncilofsurrey.ca
or drop into the ACS office in the Newton Cultural Centre
[13530 72 Ave, Surrey]
JOIN US: Become A Member Today!
There is a place for every artist and every business or person who supports the arts.
Memberships available for: Individual, Associate, Group (both grant & non-grant) & Business
SPOTLIGHT
on the arts
The most comprehensive newsmag featuring 28 pages of current news and views on Surrey's vibrant and thriving
art scene.
Includes the latest info on the
Visual, Performance and Literary arts
in metro Surrey.
The SPOTLIGHT on the arts is published monthly 11 times a year.
---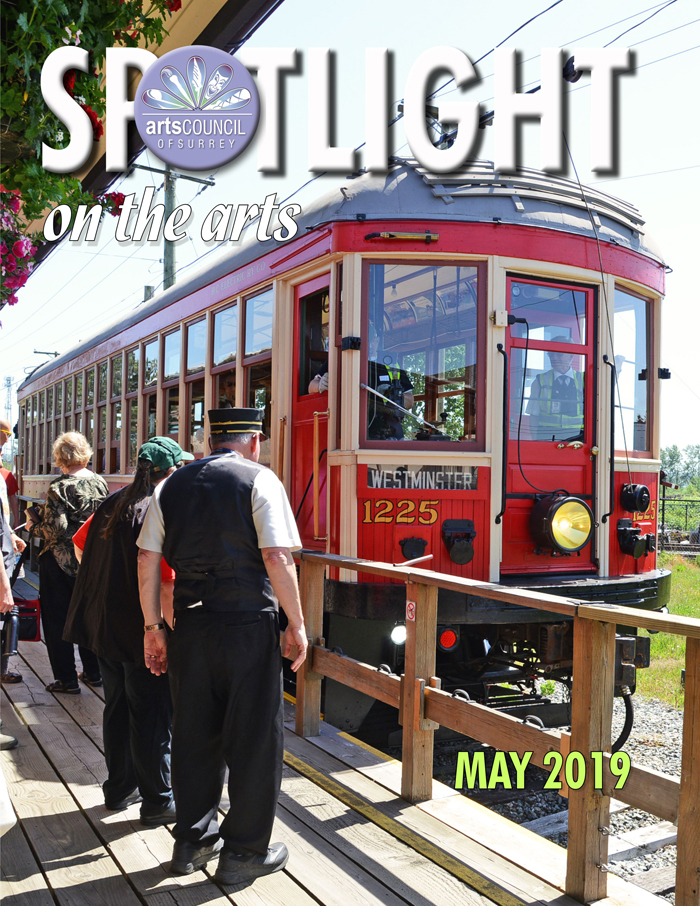 ---
Missed a past issue? Now you can access all SPOTLIGHT on the Arts publications dating back to 2011.
Access SPOTLIGHT Archive
READ NOW:
MAY 2019 Issue
TO SUBMIT

TO ADVERTISE

TO SUBSCRIBE