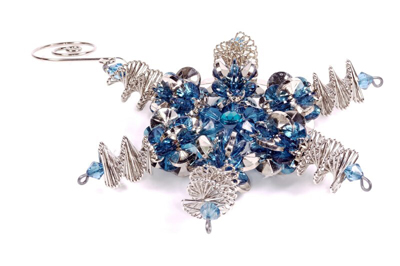 DECEMBER
We are all touched by
Christams in some way…
December can be a month to look back at past year. It can be a time to look forward and plan the next year. It can be full of family get-togethers, or business soirees. The month can be consumed with shopping for the perfect gift, or figuring out how many people are coming for dinner so you can find a big enough turkey. December can be many things, but one thing is certain, we are all touched by Christmas in some way, and this season is busy.
Despite how busy everyone is in December, the holidays are about saying "Thank you. I appreciate you. I wish the best for you."
As many of us know, it is possible to have a wonderful time on a small budget, but there are those in our community whose budgets do not have any room for Christmas. If you would like to help those less fortunate in your neighborhood, there are several non-profit organizations in Surrey who would appreciate donations of food, clothing, toys, money or time. The Surrey Food Bank, Salvation Army, Surrey Christmas Bureau, Surrey Urban Mission, or your local church, temple or mosque would be glad to hear from you.
Now that it's time to say good-bye to another year, and as we welcome the New Year, it's a great time to let you know what to look forward to at ACS in 2019. Events include the Work of Art Conference, Children's Festival, Canada Day, Fusion Fest, and so much more. Art contests include Just Gates, ARTS 2019, and a new contest to watch out for. Also keep an eye out for the new ACS Gallery line-up for 2019 at the Newton Cultural Centre.
We wish to extend our gratitude to the many people who share our hopes and keep our dreams alive for another year. With gratitude and high regard we say Thank You to our members, volunteers, board of directors and staff who make the Arts Council of Surrey one of the best, busiest and most productive arts council in BC.
And may the Spirit of Christmas live in your heart all year round.
Merry Christmas and a Happy New Year everyone.
The next general meeting is January 8th at 7:15pm.
NOT A MEMBER? No worries-it's easy to join. Just follow this link, read about the many benefits to Membership and scroll down to the Membership button where you will find a PDF you can fill out right on line to send to us.
CLICK HERE To Link To Our Membership Page
---
---
CAROL GIRARDI
ACS President