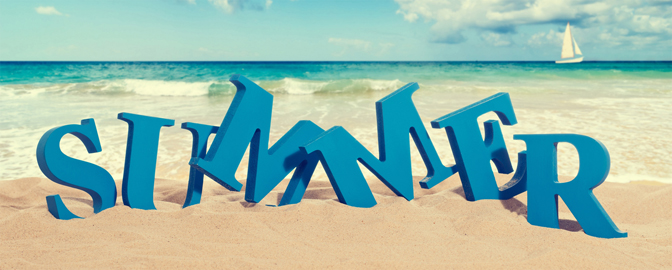 Welcome to Summer – Surrey Style
It's summer! The weather is great and it's time to head outdoors. There is so much to do. Where do we start? Come out and celebrate Canada's 152nd birthday at one of the largest Canada Celebrations in the country July 1, at the Bill Read Amphitheatre, 176 St & 64 Avenue.
Still in July is Fusion Festival: the Ultimate Weekend Destination on July 20 & 21 at Holland Park, 102 Ave. and King George Blvd. Come out and enjoy yourself in the best community celebration of cultures, foods and entertainment. Visit us at the Canada Pavilion and join the merriment of the free hourly give-a-ways!
ARTS 2019 Juried Exhibition will be on display from June 29 to August 31, at Surrey Arts Centre Gallery, 13750 – 88th Avenue. Opening reception will be held June 28, 7:00 pm.
Check out the ACS Gallery at the Newton Cultural Centre. In July, Lynne Bradford's "Variety is the Spice of Life." August show features Clayton Stephens and Wei Chen show, "Facades." Check out pages 14 & 15.
At Cloverdale Market days, (July 27, August 24 & September 21) ACS Creative showcase featuring local artists and crafters.
Check out Movie under the Stars at Holland Park, begins at dusk on the following dates August 3, 10, 17, 24. The movies this year are Space Jam, How To Train your Dragon, The Hidden World, Lego Movie 2, Spiderman in the Spider Verse.
Fly into the Honeybee Festival July 13 & 14, 10 am – 4 pm offering amazing and educational entertainment.
The next general meeting is September 10. Enjoy your summer and when we come back together in September be prepared to tell all the other groups and members the wonderful adventures you had.
Happy Summer
Please note there are no meetings in June, July, August and December. The next meeting is our AGM [Annual General Meeting] general meeting is Tuesday, September 10th at 7:15pm at the Newton Cultural Centre.
NOT A MEMBER? No worries-it's easy to join. Just follow this link, read about the many benefits to Membership and scroll down to the Membership button where you will find a PDF you can fill out right on line to send to us.
CLICK HERE To Link To Our Membership Page
---
---
CAROL GIRARDI
ACS President