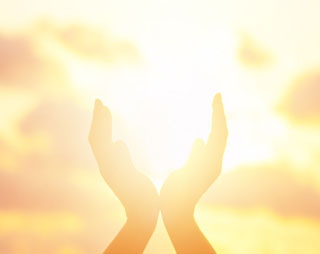 JUNE…
Warm, long,
summer days
filled with the arts
June again, where does the year go? With warmer, longer days of summer you can't help but to take a look around the community as there are plenty of activities to keep you busy!
There are so many outdoor events happening this month: The 5K Foam Festival, Royal Canadian Family Circus, The Long Long Table, Surrey Fest Downtown, Playland at the PNE opens, City of Bhangra 5X Festival in Surrey and Vancouver, Bard on the Beach, Sport SLO Pitch & A&W Music Festival, Surrey Pride Festival, and the Surrey Urban Farmers Market just to name a few. Lots to do this month, it's time to get outside and enjoy the arts!
The Arts Council is bustling with activities this month, starting with the Surrey Arts Organizations Round Table (June 1); the Arts 2019 Exhibition (June 29 – August 31) at the Surrey Art Gallery (opening reception June 28 from 7 – 9 pm); and ACS Creative Showcase at Cloverdale Market days. The Arts Council of Surrey Gallery, will also be hosting the Indigenous Child and Youth Mental Health presentation "True Colours". The exhibit is dedicated to youth and stunning display. Please join us for the opening reception Saturday June 8, 1 – 3 pm.
Surrey Festival of Dance has officially wrapped up its 53rd anniversary with the No Borders Group Dance Challenge that was held on May 11. Check out winning groups in the June issue of SPOTLIGHT on the ARTS.
Information for 2020 Surrey Cultural Grants program will soon be available. For more details, check out City of Surrey website surrey.ca.
Exciting events are continuing to happen throughout the summer. Check out Bill Reid Millennium Amphitheatre on July 1 to celebrate Canada's 152nd birthday or celebrate multiculturalism with us at The Fusion Festival in Holland Park July 20 – 21!
Don't forget Sunday June 16 is Father's Day so treat Dad to a special day. Bring him by the Newton Cultural Centre Gallery and browse the displays, treat him to lunch, take him out golfing, or go for a stroll through one of our many beautiful local parks.
Please note there are no meetings in June, July, August and December. The next meeting is our AGM [Annual General Meeting] general meeting is Tuesday, September 10th at 7:15pm at the Newton Cultural Centre.
NOT A MEMBER? No worries-it's easy to join. Just follow this link, read about the many benefits to Membership and scroll down to the Membership button where you will find a PDF you can fill out right on line to send to us.
CLICK HERE To Link To Our Membership Page
---
---
CAROL GIRARDI
ACS President