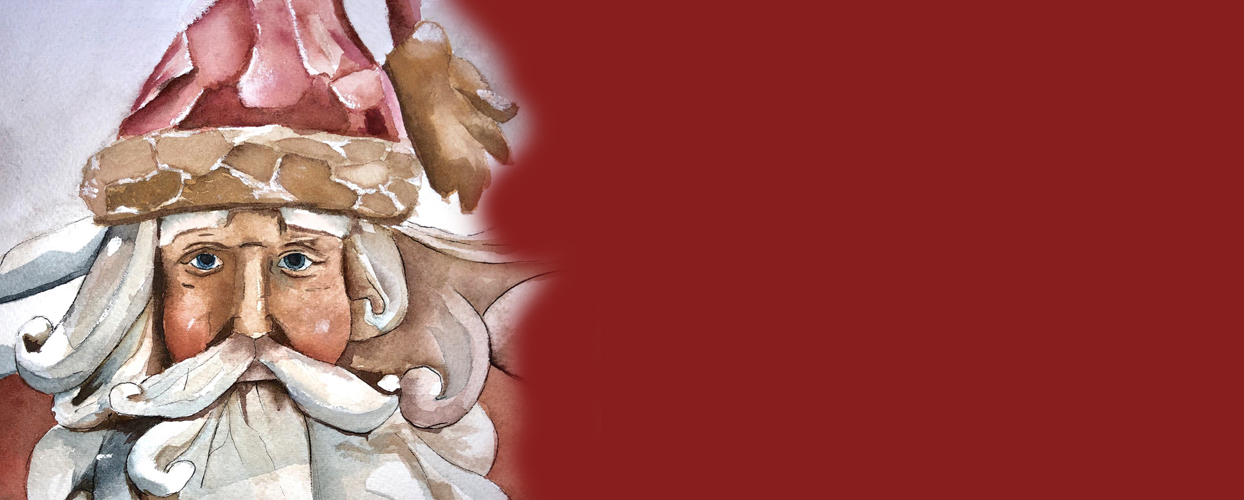 DECEMBER….give the gift of art!
Happy Holidays, Season's Greetings, Merry Christmas, Happy Hanukkah, Happy Kwanzaa, Happy Winter Solstice, and Happy New Years to all. The ACS and NCC office staff is excited to announce this giving season that we are collecting visual, literary, and performing arts gifts for the Surrey Christmas Bureau. If you would like to donate to the "Surrey Future Artists of Tomorrow", please drop off gifts to our office, Tues – Sun 9:30-3:30pm until December 6.
The NCC Gallery is combining two special events this month. Youth Arts Council of Surrey presents "Home" Art Exhibit 2019 and the ACS "Juried Christmas Card Art & Words Show" Nov 30-Dec 14. Reception for both being held Sun Dec 1, 1-3pm.
Performing Arts is underway this holiday season. Naked Stage Productions: "A Christmas Carol" Dec 6-8, Peace Arch Chorus "Christmas Memories" Dec 7, 2pm, Surrey Little Theatre "UFO HoHo!" Dec 6-8, and 13-14, YPOS's "A Dickens Christmas" Dec 13-15, Christmas with the Maple Leaf Singers, Dec 14, RCTC's "Snow White" Dec 20-29. Check our listings on pages 21-23 for more upcoming events and classes.
Looking for that perfect gift for the Literary Arts lover why not check out our listings for an upcoming workshop/classes or create a day out at the Surrey Public Library followed with a leisurely stroll through the park, the frosted branches might inspire a great new poem or short story. Opening mind's creativity to stories, poems, what could be better?
The NCC will be closing 3:30pm Dec 15th and will be reopened Jan 2nd. Have a safe and happy holiday; with a candy cane stirred hot chocolate in one hand and a classic Christmas book in the other.
Please note there are no meetings in June, July, August and December. The next meeting is our AGM [Annual General Meeting] general meeting is Tuesday, January 14th at 7:15pm at the Newton Cultural Centre.
NOT A MEMBER? No worries-it's easy to join. Just follow this link, read about the many benefits to Membership and scroll down to the Membership button where you will find a PDF you can fill out right on line to send to us.
CLICK HERE To Link To Our Membership Page
---
---
CAROL GIRARDI
ACS President