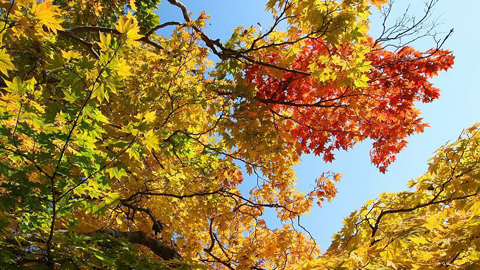 October
is a month of contrasts
October is a month of contrasts, with Thanksgiving at the beginning and Halloween at the end. October 8th is intended to bring family and friends together in warmth and happiness; October 31st sends those very same loved ones out into the dark to scare the heck out of each other.
Those contrasts are exactly what the arts are about. In stories, we cheer for the good and boo the bad. In performing arts, we watch in awe as dancers make impossible leaps, musicians play intricate notes, and actors bring characters to life, all the while nervously anticipating a wrong move or missed note. In visual arts the contrasts hit the viewer's eye. From traditional to abstract, minimalism to layered mixed-media, the difference are extreme. In all cases, written, performing, and visual – diversity is what make the arts so captivating.
We are hosting our annual Work of Art Conference on October 14th email info@artscouncilofsurrey.ca for your registration form.
Check out the call for entry to the "Christmas Card Contest". Submission deadline is October 31st.
David Kilpatrick's "Into the Mystic" exhibit is in the ACS gallery at NCC from October 2nd to 31st, with his opening reception on October 13th from 1:00 to 3:00 pm.
Come celebrate the 11th annual Surrey Civic Treasurers Award Presentation on October 2nd, at SBOT "Business and the Arts" event at Surrey Arts Centre. This year we have two amazing recipients: Roxanne Charles and Jim Foulkes.
Take a look at the winners of the 2018 Paint the Train Competition on page 17 of this publication and check out fvhrs.org for the exhibition schedule.
Enjoy this month of contrasts; fellowship with loved ones, dressing up with little ones and eating a candy … or two.
Please take a look at our Landing/Home page for information regarding the Civic elections and the Referendum that is coming this Ocotber. Both have the ability to change the very nature of politics as we know it and artists should have their voices heard.
The next general meeting is October 9th at 7:15pm.
---
---
CAROL GIRARDI
ACS President