A Remarkable turnout for a Remarkable Woman

Saturday, May 11th was not only the day dancers got down with the No Borders Group Dance Challenge and an evening of celebrating the winners – but it was also the evening to recognize the tremendous contribution of volunteer-extraordinaire Susan Snow to the Surrey Festival of Dance.
Special acknowledgement to SHERATON Vancouver Guildford Hotel and Minuteman Press Surrey.

To commemorate her remarkable achievement as the 'Queen of the Trophies', the SFD organized a memorial tribute reception held from 6:15 -7:30pm in the reception area of the Surrey Arts Centre. A delectable array of delicious edibles accompanied by their exceptional service of a full compliment of staff were donated by the Sheraton Vancouver Guildford Hotel for a capacity crowd estimated at 150.

After the reception, during the Honour Awards and with the Snow family in attendance, Susan Snow was posthumously awarded the coveted 'Distinguished Service Award' by Surrey Councillor Laurie Guerra on behalf of Performing Arts BC. Her family represented by daughter and SFD staffer Patty Halliday and son David Snow, accepted in her honour.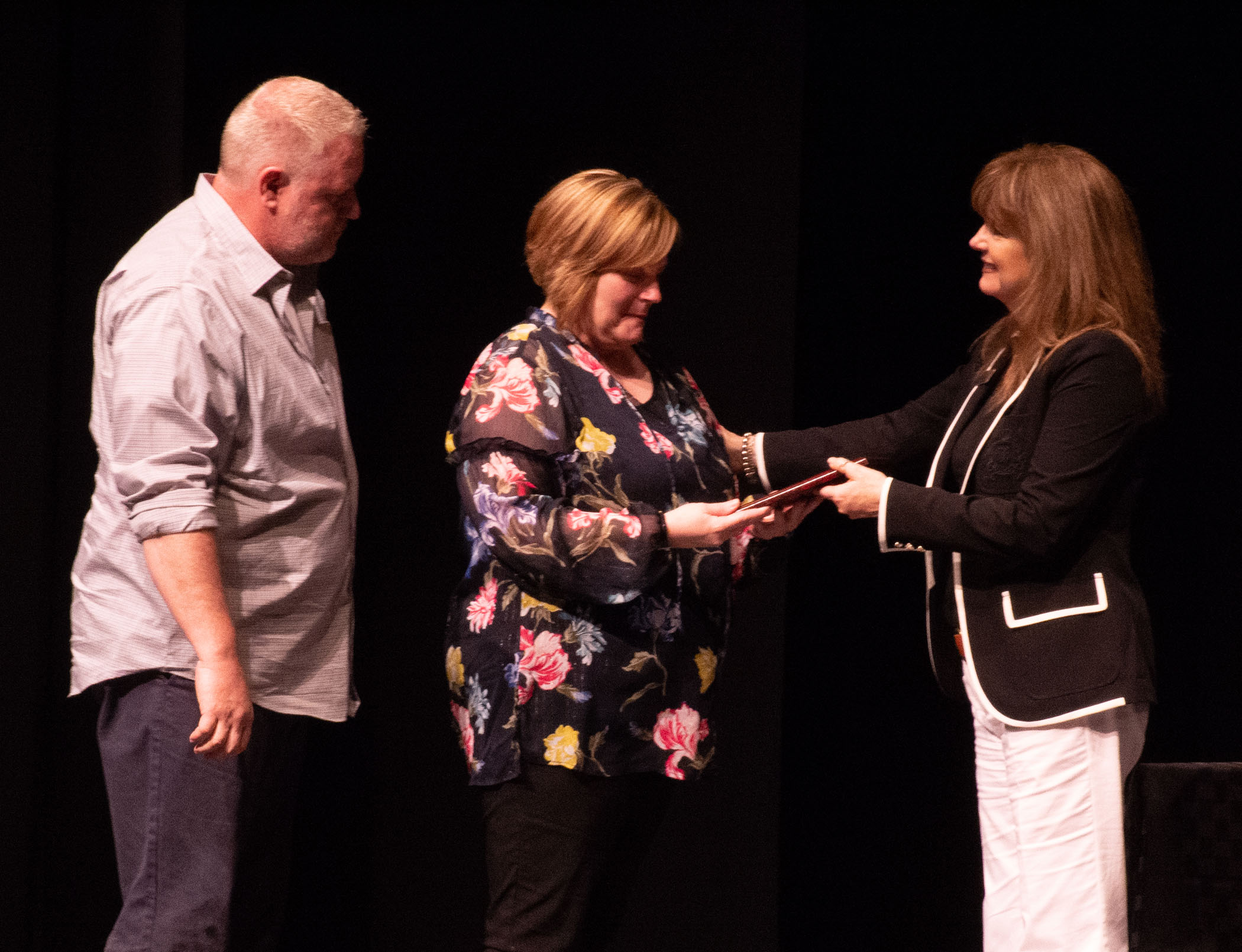 ---