COLLECTIVE EXHIBITION
April 3 - 29th

featuring the work of
ARTSWEST | 'New Starts'
ARTISTS STATEMENT | Surrey's Artswest Society is excited to share their Art with you. Their show "New Start" reflects their joy. After 2 years of learning to live with COVID, they are bursting to show the many things they have created while in COVID Hibernation. Bright flowing Colours, Coastal Wildlife, moody Landscapes and Intricate Designs are just a few of things you will find in the show.
Artswest Society was created almost 35 years ago by a group of 8 artists. Since then the society has morphed and changed but has continued its mandate to help create an artist community for Surrey by supporting visual artists in growing their skills and promoting art activities. The group provides connections between new and experienced artists, demonstrations by professional artists, art shows, and a stepping stone for artists wanting to make the leap to a professional designation. New members are always welcome. www.artswest.ca
In-Person Viewing at the ACS GALLERY
in Newton Cultural Centre
No Appointment Required | 604.594.2700
ENJOY THE VIRTUAL EXHIBITION BELOW | Click on images to enlarge.
All image are subject to copyright.
...now online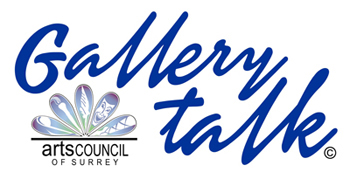 AN ONLINE EXCLUSIVE |
Watch this great interview-style video with the exhibiting artists from their new show entitled 'New Starts' members of the well established organization dedicated to the visual arts - ARTSWEST. Gain insight into the 'inspiration' behind their works of art. Interviews conducted by - and video produced by - Wendy Mould.