[VGM]VIRTUAL GENENERAL MEETING
will be Tuesdsay, May 10th @ 7pm.
Please contact info@artscouncilofsurrey.ca by Noon, Tuesday, May 3rd to receive invitation information
Stay safe…Stay Creative…Stay apART!
PORTALS TO THE ARTS
Supporting The Arts In Surrey For 55 Years
Find events, workshops, classes and meetings dedicated to the Visual, Performing and Literary Arts.
CLICK ON PORTALS BELOW TO ACCESS LISTINGS.
[Listing are updated monthly]
IGNITE BRINGS FIRE TO THE STAGE
ACS Member Profile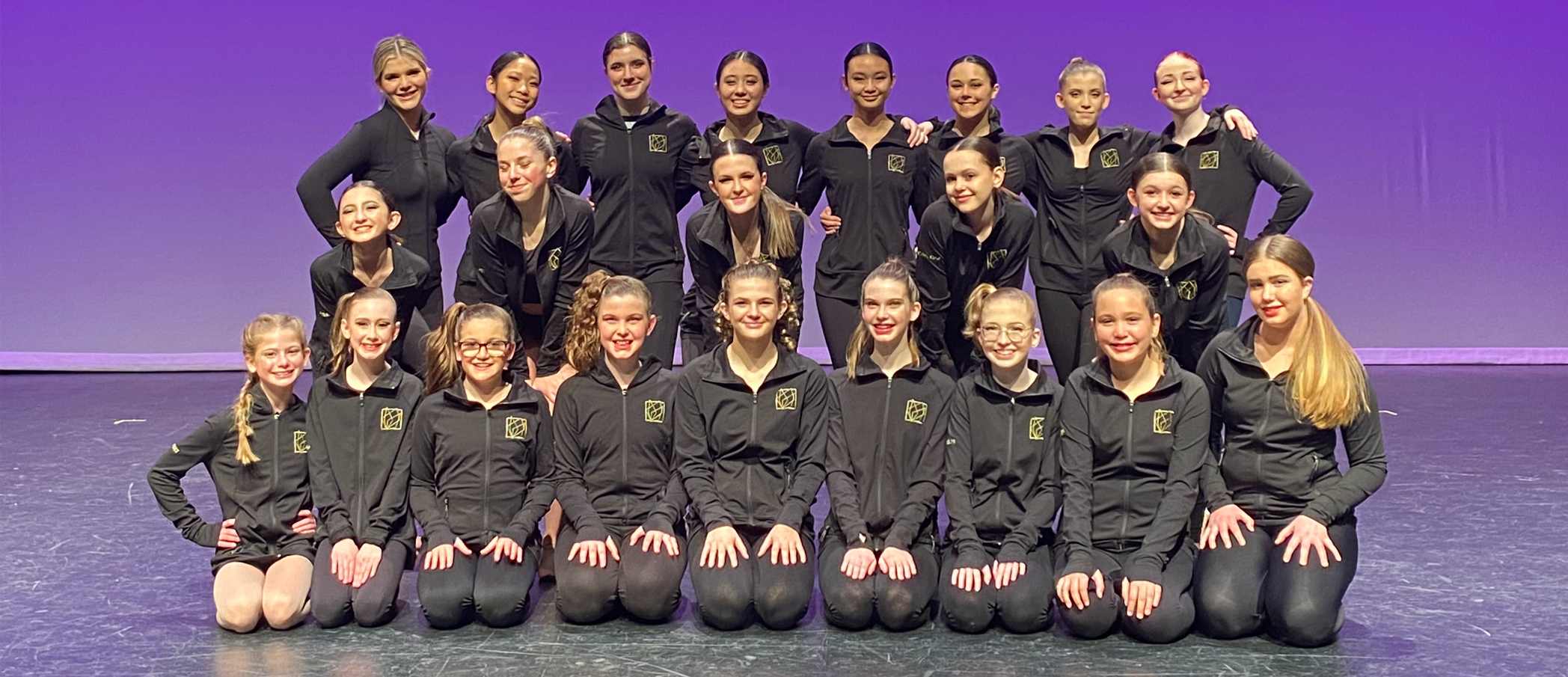 Ignite Dance Center (IDC) was founded in 2019 by Leslie Kuny & Rosie Punzo. Former co-workers, Leslie and Rosie admitted they desired to build their own studio, but knew they couldn't do it on their own.
Both women share foundational values and have a passion to create a studio experience similar to the ones they grew up in – a studio where dancers are challenged in a safe, encouraging environment, where every student is valued, and every dancer is supported to discover their full potential.
IDC offers classes for all ages, from 2yrs to adults in a variety of genres in recreational and competitive classes. Ignite prides itself on being an inclusive dance space where our faculty is equally invested in who the person in class is, not just as a dancer.
If you're looking for a new dance home, or have felt intimidated by other spaces, we'd love to welcome you at Ignite! Check out our website for more information about who we are and what we offer www.ignitedancecenter.ca
You can call us at 604-385-9915 or drop by our studio to meet our Directors, tour our facility, and get a feel for the Ignite vibe.
WANT TO BE FEATURED IN OUR 'MEMBER PROFILE'?
You can – it is easy! Just submit 50-75 words and two images (High Resolution please) to info@artscouncilofsurrey.ca and you may just find it published in both the monthly news-mag SPOTLIGHT on the ARTS and this popular website.
Surrey Festival of Dance Drawns to an End!
ACS Member Profile
The 55th annual Surrey Festival of Dance is drawing to a close. Beginning March 29 and finishing April 30 – this month long [and one of North America's largest dance competitions even when produced 'virtually'] dance fest attracts thousands of dancers, and studios of course, over the course of the event – to compete in a friendly atmosphere with their fellow peers.
While the main 'competitive' section of the festival is finished – there is the all important HONOUR AWARD presentations scheduled to take place Friday, May 13th at 7pm in the Newton Cultural Centre. While this event is LIVE once again, audience is restricted so is only open to the SFD staff, dancers, studios and family. Unfortunately the public is unable to attend due to space restrictions and COVID protocols. However, we hope that both the Honour Award presentations and the popular NO BORDERS DANCE COMPETITION will take place – on stage – LIVE in front of a public audience in 2023!
Meanwhile, the ACS would like to congratulate all the volunteers in the Surrey Festival of Dance Society for once again mounting a remarkable success in the dance community. We are proud that the SFD is a Member Group of the ACS.
---

Additional GRANT Access
Produced October 2019 by the
City of Surrey Cultural Development Department
JOIN US: Become A Member Today!
There is a place for every artist and every business or person who supports the arts.
Memberships available for: Individual, Associate, Group (both grant & non-grant) & Business
SPOTLIGHT
on the arts
The most comprehensive newsmag featuring 28 pages of current news and views on Surrey's vibrant and thriving
art scene.
Includes the latest info on the
Visual, Performance and Literary arts
in metro Surrey.
The SPOTLIGHT on the arts is published monthly 11 times a year.
---
Missed a past issue? Now you can access all SPOTLIGHT on the Arts publications dating back to 2011.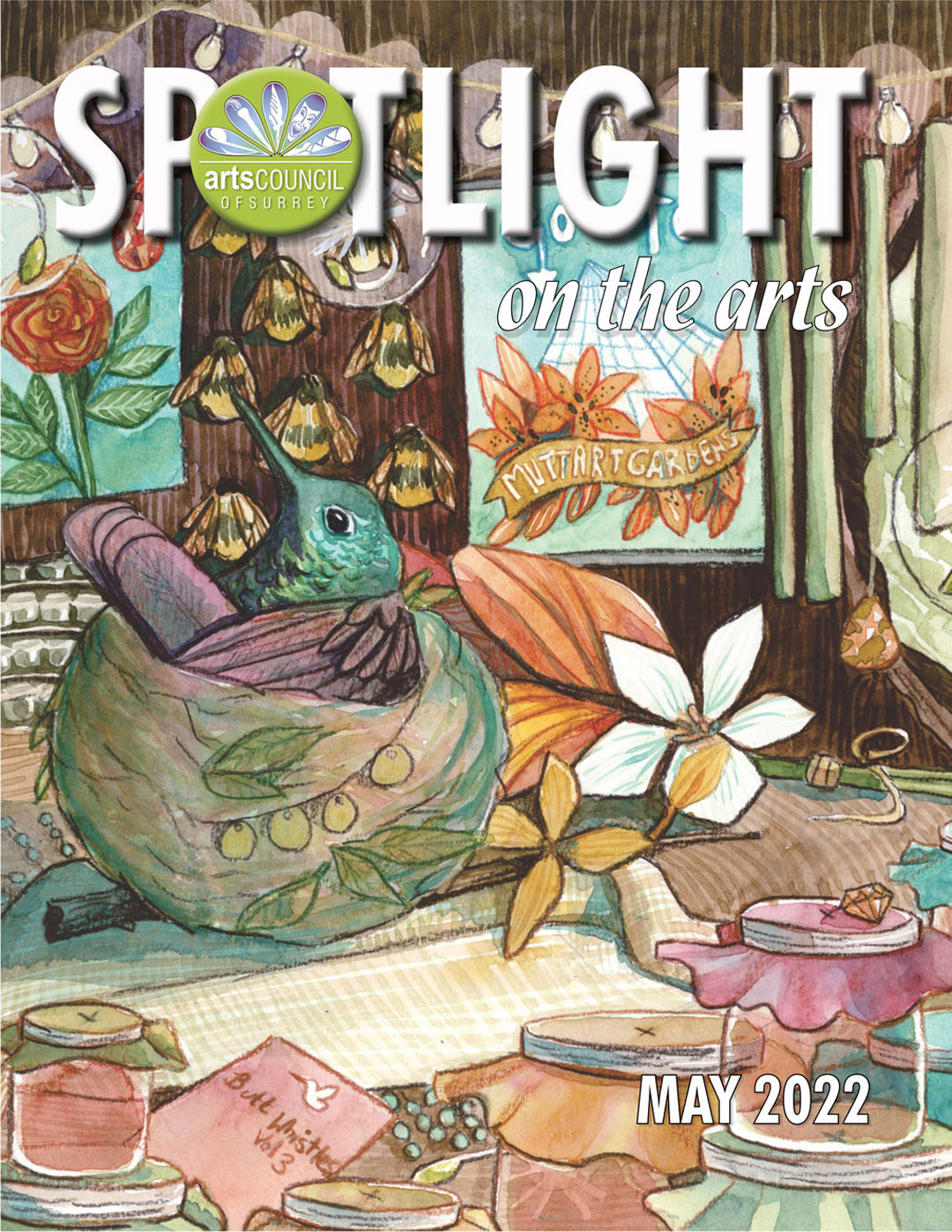 Access SPOTLIGHT Archive
READ NOW:
May 2022 Issue
TO SUBMIT

TO ADVERTISE

TO SUBSCRIBE