The next virtual
[VGM] VIRTUAL GENENERAL MEETING
General Meeting [Zoom] will be Tuesday, November 9th @ 7pm. Please contact info@artscouncilofsurrey.ca by Noon, Friday, Nov. 5th to receive invitation information
Stay safe…Stay Creative…Stay apART!
PORTALS TO THE ARTS
Supporting The Arts In Surrey For 54 Years
Find events, workshops, classes and meetings dedicated to the Visual, Performing and Literary Arts.
CLICK ON PORTALS BELOW TO ACCESS LISTINGS.
[Listing are updated monthly]
November is warming up for a month of

Every year, the ACS begins their drive to acquire new art-related 'gifts' in time for the Christmas season. This year, we are asking all our members to reach deep into their imaginations and pocket books to buy gifts that will encourage the 'artist' in young people from infants to teens. All gifts related to the Visual arts (canvasses, paints, brushes, easels etc), Performing arts (music sheets and instruments, tap & ballet shoes, costumes, makeup, a gift certificate to a local acting school etc.) and the Literary arts (books, tablets, writing pads and pencils, a membership to the Surrey International Writers Conference [SiWC.ca] etc.) are welcome.
Please note that we are requesting that all donations are to be unwrapped. Of course, if you do not have the time to go out and shop, we would be glad to take your phone call and credit card information so you can make a cash donation…and we will do the shopping for you or just donate the cash. Of course, you can always mail us in a cheque!
All donations – cash and gifts – will be given to the Surrey Christmas Bureau in time for Christmas gift giving. Help us make a few new artists this Christmas in Surrey. The deadline for donations is November 19th at 2:30pm. All donations can be dropped of at the Newton Cultural Centre located at 13530 72nd Ave., Surrey.
For more information please contact the ACS elves at info@artscouncilofsurrey.ca or call 604.594.2700.
---
---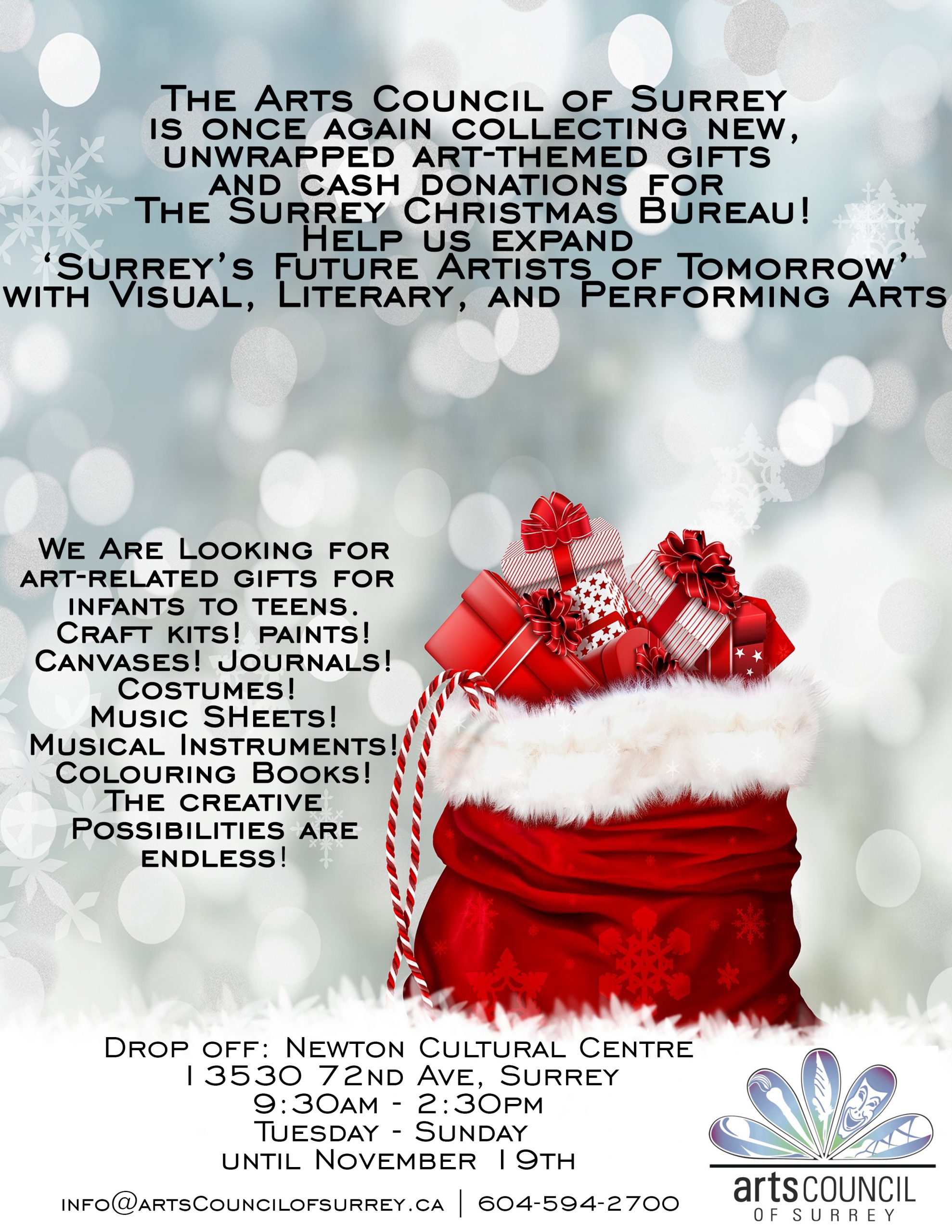 ---

Additional GRANT Access
Produced October 2019 by the
City of Surrey Cultural Development Department
JOIN US: Become A Member Today!
There is a place for every artist and every business or person who supports the arts.
Memberships available for: Individual, Associate, Group (both grant & non-grant) & Business
SPOTLIGHT
on the arts
The most comprehensive newsmag featuring 28 pages of current news and views on Surrey's vibrant and thriving
art scene.
Includes the latest info on the
Visual, Performance and Literary arts
in metro Surrey.
The SPOTLIGHT on the arts is published monthly 11 times a year.
---
Missed a past issue? Now you can access all SPOTLIGHT on the Arts publications dating back to 2011.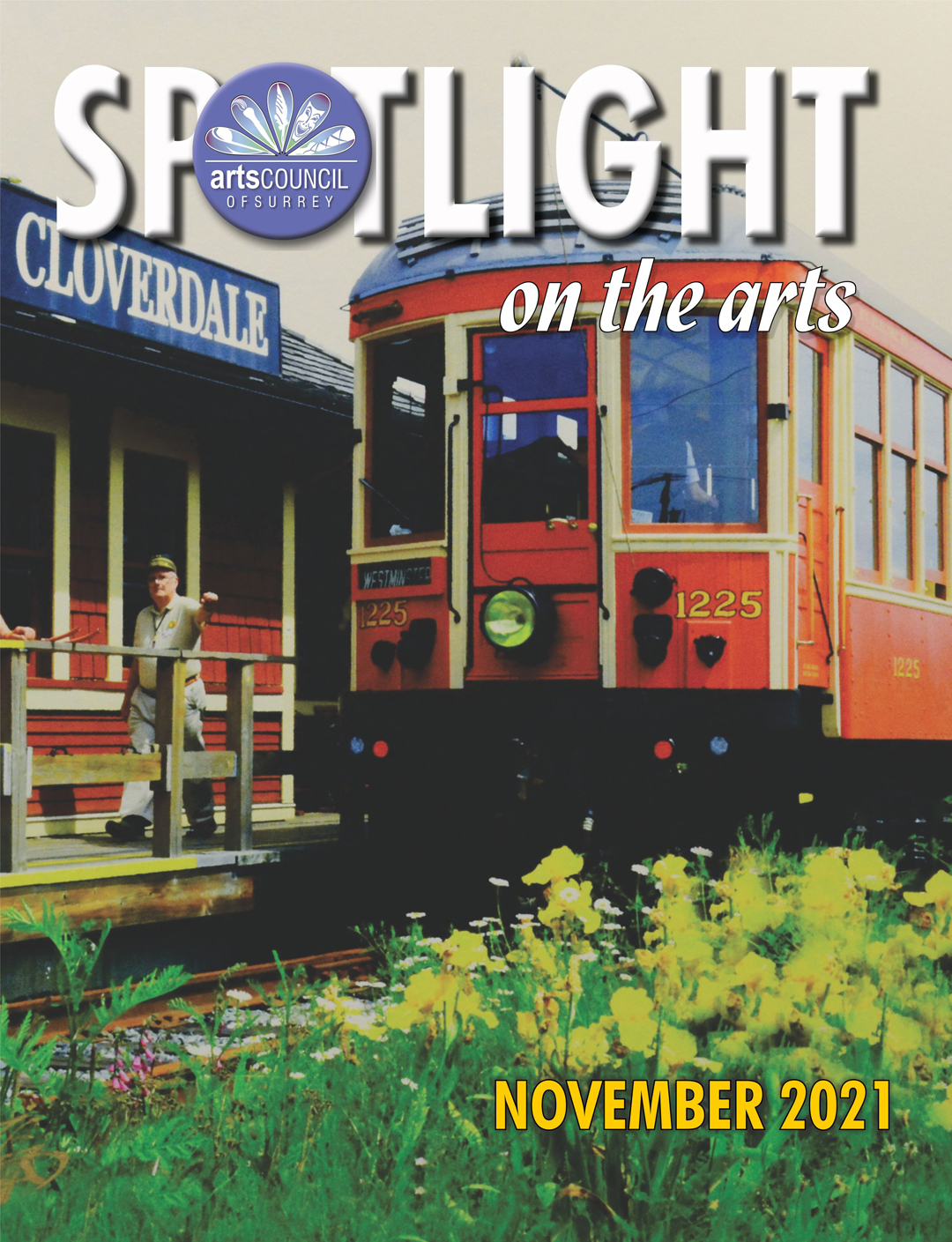 Access SPOTLIGHT Archive
READ NOW:
November 2021 Issue
TO SUBMIT

TO ADVERTISE

TO SUBSCRIBE