[VGM]VIRTUAL GENERAL MEETING
will be Tuesday, October 11th @ 7pm.
Please contact info@artscouncilofsurrey.ca by Noon, Friday, October 7th to receive invitation information
Stay safe…Stay Creative…Stay apART!
PORTALS TO THE ARTS
Supporting The Arts In Surrey For 55 Years
Find events, workshops, classes and meetings dedicated to the Visual, Performing and Literary Arts.
CLICK ON PORTALS BELOW TO ACCESS LISTINGS.
[Listing are updated monthly]
Arts Council of Surrey [ACS] & CITY of SURREY
Provide Funding for Arts & Culture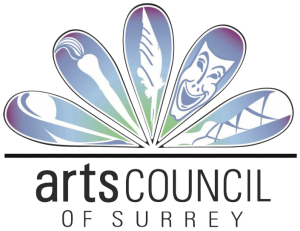 2023 ACS Member Group Assistance
Grant Programme | Deadline September 30th
A reminder to our Member Groups (Grant Applying) that the deadline for grant applications is September 30th. To qualify, your group must have a BC Non-profit Society number, and have attended six out of the eight general meetings between September and May. The ACS is proud to contribute financial support to our eligible applying Group Members. For an application form, please email info@artscouncilofsurrey.ca
2023 CITY of SURREY CULTURAL GRANT APPLICATIONS | Deadline October 3rd @ 11:59pm
The Cultural Grants Program supports a wide range of arts and cultural activity in Surrey, including artistic practices (music, dance, theatre, literary, visual, media, inter-disciplinary, community-based and Indigenous arts) and cultural celebrations and events that reflect Surrey's diverse heritage and community.
What's new for 2023?
• Application forms have been updated. Download below
• You must use the Cultural Grants Budget Template
• Photographs must be included in 2023 final reports
• Deadline: October 3, 2022
• 1:1 grant coaching is available via Microsoft Teams. Email CulturalGrants@Surrey.ca to book a session
Applying for a Grant
The submission deadline for 2023 is October 3, 2022.
Check out our cultural grants toolkit for tips on applying for grants.
Download an application form:
• Project Grants (.pdf)
• Cultural Celebrations Grants (.pdf)
• Operating Grants (.pdf)
• Cultural Grants Budget (excel)
CITY CULTURAL GRANTS continued…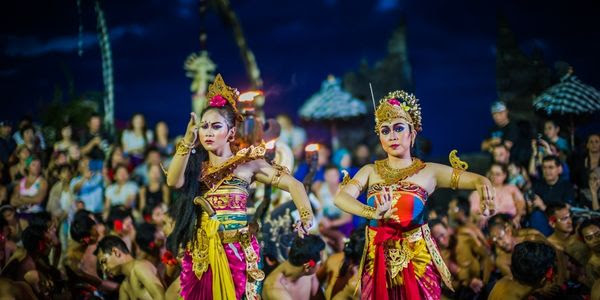 Information Sessions
Learn more about the 2023 Cultural Grants program and how to apply.
• September 12 at 4:30pm at City Hall
• September 15 at 6:30pm at Clayton Community Centre
• September 20 at 7:00pm online via Microsoft Teams
Limited spots available, and pre-registration is required. Please email us at CulturalGrants@Surrey.ca to save your spot!
Cultural Grants 1:1 Application Coaching
Need Some Help With Your Application? Did you know that you can contact us at any point during the year to book a coaching session? September is the busiest month for sessions, but we still have a few spots available! Sessions will happen via MS Teams or over the phone. Please contact us at CulturalGrants@Surrey.ca to inquire!
Click Here for information/application on Coaching
---
Cultural Grants Information Sessions for 2023 Grant Year
Come join us for an information session to learn more about the 2023 Cultural Grants program and how to apply. Sessions are September 12, September 15 and September 20. Limited spots available, and pre-registration is required. Please email us at CulturalGrants@Surrey.ca to save your spot!
Click Here for Cultural Grants Information Sessions
---
Access complete details and application forms by clicking on the button below. Note the deadline for applications is October 3rd.
ACCESS CITY CULTURAL GRANT | Details & Applications
---

Additional GRANT Access
Produced October 2019 by the
City of Surrey Cultural Development Department
JOIN US: Become A Member Today!
There is a place for every artist and every business or person who supports the arts.
Memberships available for: Individual, Associate, Group (both grant & non-grant) & Business
SPOTLIGHT
on the arts
The most comprehensive newsmag featuring 28 pages of current news and views on Surrey's vibrant and thriving
art scene.
Includes the latest info on the
Visual, Performance and Literary arts
in metro Surrey.
The SPOTLIGHT on the arts is published monthly 11 times a year.
---
Missed a past issue? Now you can access all SPOTLIGHT on the Arts publications dating back to 2011.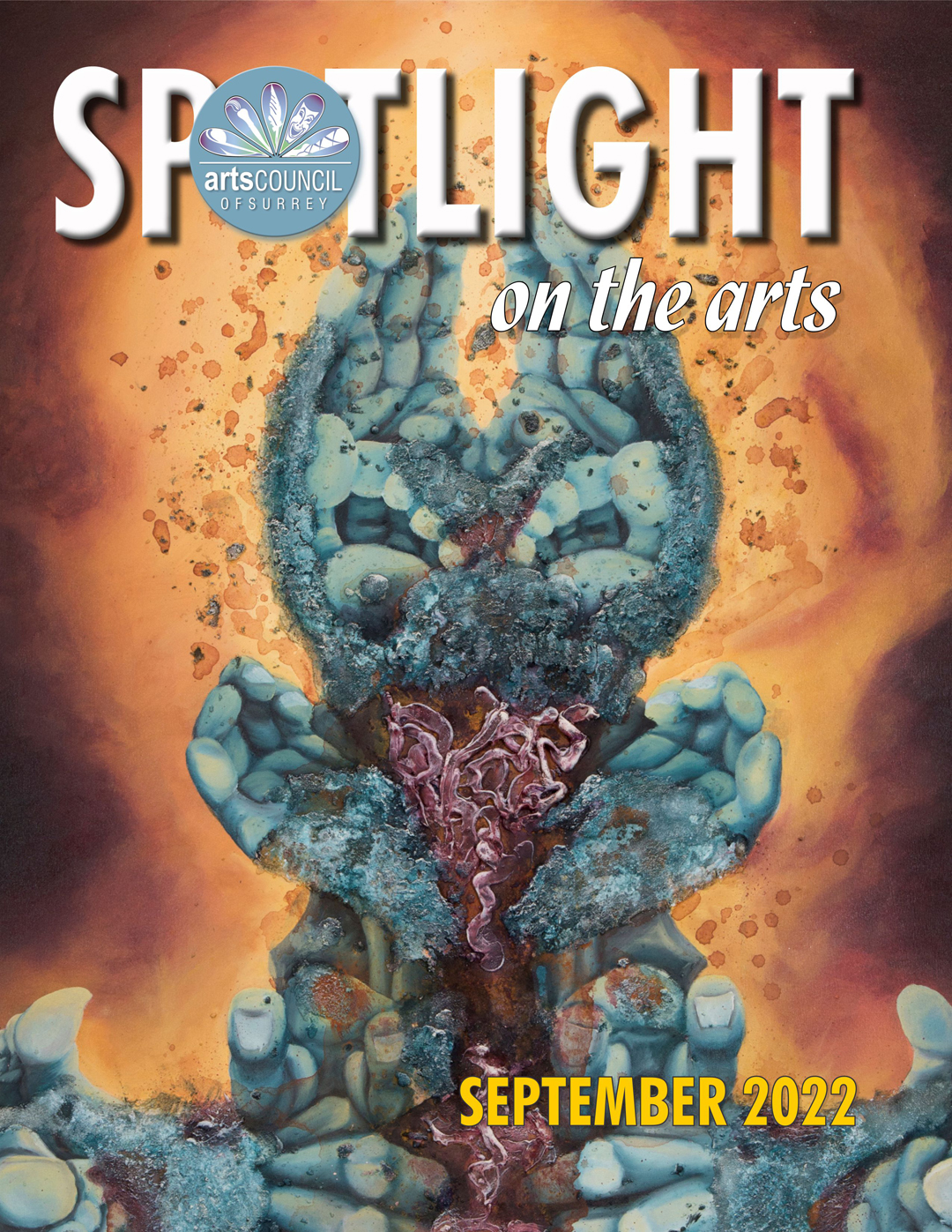 Access SPOTLIGHT Archive
READ NOW:
September 2022 Issue
TO SUBMIT

TO ADVERTISE

TO SUBSCRIBE