MANIFESTO

Purpose
The purpose of the ACS is to:
-Create awareness, appreciation and pride in the cultural and artistic achievements of our community
-Coordinate, develop, sponsor or produce activities related to the Arts
-Work with the Mayor and City Council to find ways to fund arts programs and facilities in Surrey
-Create programs and events that will ensure the sustainability of the Youth Arts Council (YACOS)
-Act as a resource center to provide information to the Arts Community
-Encourage the development local emerging talent in the Performing, Visual and Literary Arts
-Lobby for the construction, development or improvement of Arts facilities
-Research and coordinate Grant opportunities on the behalf of member groups
Vision
The City of Surrey is a vibrant, healthy community that respects, honours and supports its artists, and that celebrates and includes its cultural diversity.
Mission
To promote and foster the arts – literary, performing and visual – in the City of Surrey.
MANAGEMENT
Executive Committee
President: Carol Girardi
Vice President: Maxine Howchin
Treasurer: Wendy Mould
Directors At Large
Ken Bradshaw
Helmut Gruntorad
Melanie Minty
Marc Pelech
Ellie King
Alternative Directors
Bonnie Burnside
Anna Hall
James Crosty
Ursula Maxwell-Lewis
Michelle Rakotonivo
CHRONOLOGY: 50 Years of History [1967-2022]
1964
Surrey Art Society (SAS) lobbies for Surrey Centennial Arts Centre (SCAC) in Bear Creek Park.
1967
– Arts Centre was built.
– SAS incorporates new name
Arts Council of Surrey and District was born.
1972
ACS installed a read-o-graph sign
at the corner of 88th Ave. & KGH
1973
The Surrey Arts Society purchased an address-o-graph machine for the Arts Centre and Society's use.
1975
Surrey Municipal Council approved ACS proposal with grant for art gallery and rehearsal rooms be built.
(The Surrey Art Gallery opened Sep 13, 1975)
1977
Society joined the Surrey Chamber of Commerce to create outreach program to Business community.
1980
– 'Outstanding Service to the Arts' Award for individuals established.
– ACS recognizes 'Craft' as art form with first Christmas Market
1982
– Official reopening of the Surrey Arts Centre.
Hosted by the ACS.
– Annual Variety Show established.
1983
ACS Annual Juried 'Art Show' established in partnership with SAC. 34 years later this exhibition still takes place as the ARTS 2000 series.
1987
– ACS initiative opens SAC Theatre Box Office and Seat Numbering.
– 'Business and the Arts' Award established.
1992
– ACS 'Silver Anniversary'
– ACS 'Lunch With Santa' establishes at SAC
– 'Fraser Downs' juried annual art exhibition established
1995
ACS donates Yamaha Brand Piano to SAC
1998
– 'SURREY SINGS' Choral Festival was established.
Still thriving 19 years later
– PGA Gold Tournament at Northview Golf and Country Club – Art Exhibition
1999
– First Mothers Day 'STRAWBERRY TEA' – Newton
2004
– Youth Arts Council of Surrey (YACOS) established.
– 'LET ME SING! Musical extravaganza (fundraiser for YACOS)
– 'EASTER BONNET' Parade & Workshop held
– Surrey Art Teachers Association & ACS establish
annual Secondary School Art Exhibit
– ACS provided scholarship to students.
2006
– YACOS established one-act play writing competition 'WRITE ON!'
– YACOS and local Student Art Councils produce annual 'SURREY SHINES' to showcase student talents within School District
2007
– First 'SURREY ASCOT' & 'SWEETHEART CRAFT FAIR'
held at Fraser Downs Racetrack and Casino
2008
– 1st annual 'BLUEBERRY FESTIVAL'
– 'CHRISMAS CARD' Contest (revived)
2009
Work of Art Conference – The Business of Art
2009
Fusion Festival – In cooperation with the
City of Surrey the ACS hosts first Canada Pavilion
(still going strong 8 years later)
2010
– Official Opening of Newton Cultural Centre (NCC) and home to the ACS
– Surrey Children's Community Spirit Stage
2011
ACS GALLERY @ NCC opens featuring monthly Visual Arts Exhibits
2012
ACS Visual Arts juried exhibit 'JUST…Series' starting with JUST BIRDS
2013
– ACS, in partnership with the Surrey Festival of Dance (SFD) host Dance & Wellness workshops @NCC
– 'JUST…DANCE' juried exhibition
– Cultural Crawl Calendar launched in Surrey Leader newspaper
2014
– Tourism Surrey and ACS launch
'ART IN THE CITY' studio tours
– 'JUST…SHOES' juried exhibition
2015
– 'JUST…FLOWERS' juried exhibit
2016
ACS and Cloverdale Arts & Entertainment Society
launch 'Cloverdale Market Days
-'JUST…WATER' juried exhibit
2017
Celebrating 50 years of promoting the Literary, Visual and Performing Arts in the City of Surrey and District
2020
COVID-19 hit the world hard and prevented any activity this year from going forward.

ACS HQ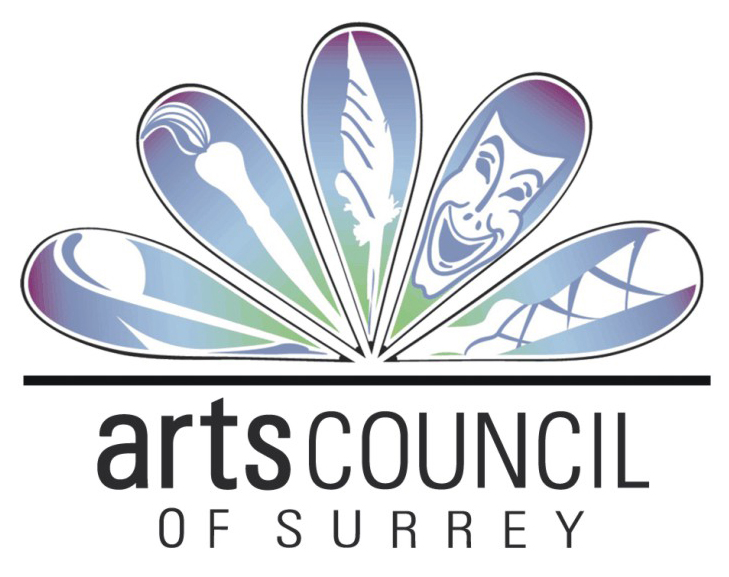 ---
Arts Council of Surrey HQ
is located in the
Newton Cultural Centre
13530 – 72nd Avenue, Surrey
V3W 2P1
P: 604.594.2700 | F: 604.592.6763
---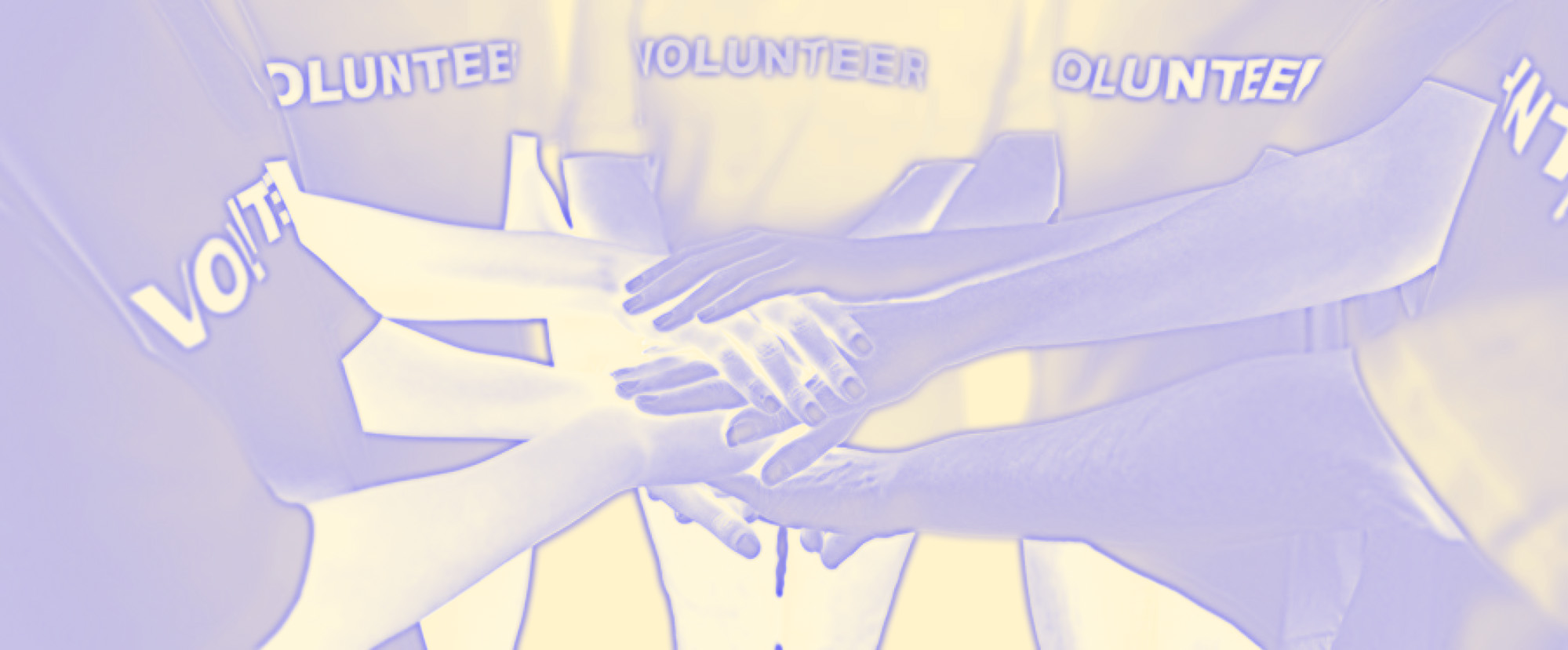 VOLUNTEERS
We value our Volunteers. We know there are many people who enjoy the Arts and want to help out various Arts organizations.
If you are interested in being a volunteer for the ACS or one of our Member Groups please contact us at:
604.594.2700
info@artscouncilofsurrey.ca
POLICY
PRIVACY POLICY ACS
When you provide us with information through ArtsCouncilOfSurrey.ca it is important for you to understand what information we collect about you during your visit and what we do with that information. Your visit to the Site is subject to this PRIVACY POLICY and our TERMS & CONDITIONS please note that this Privacy Policy governs only information provided to www.ArtsCouncilOfSurrey.ca and communications from www.ArtsCouncilOfSurrey.ca. It does not govern any other information or communications that may reference Arts Council Of Surrey, e.g., communications from retailers or other outside sources. This Privacy Policy took effect on January 1st, 2006.
A. Collection of Personally Identifiable Information by www.ArtsCouncilOfSurrey.ca
We do not collect personally identifiable information about you, except when you provide it to us. For example, if you decide to complete a order form, user registration form or online survey, you may be asked to provide certain information such as your contact information (name, email address, mailing address, and telephone number), age group, gender and product and/or cosmetic concerns, and the brands and products you use. If you decide to place an order, we may also need to know your delivery and billing address, credit card number and expiration date. To protect your personal information, users registering at the Site may also have to enter a user name/email address and password. If you would prefer that we not collect any personally identifiable information from you, please do not provide us with any such information.
When you submit your personally identifiable information on the Site, you are giving your consent to the collection, use and disclosure of your personal information as set forth in this Privacy Policy.
B. Use of Personally Identifiable Information by www.ArtsCouncilOfSurrey.ca
i. When You Communicate With US (opt-in)
If you communicate with us while visiting our site or at other times when you submit personally identifiable information, the information you provide may be used by www.ArtsCouncilOfSurrey.ca to create and deliver to you our newsletters, surveys or other communications containing product information, cosmetics tips or promotions. If you prefer not to receive such information, please do not fill in any forms to receive these communications. If you do choose to receive this information and later decide that you would no longer like to receive these communications, please refer to Section 'M' below.
ii. When We Communicate With You
Should you have elected to provide us with your contact information, e.g., by registering at the Site, emailing any of our departments or placing an order, we may provide you with service related announcements concerning the Site or contact you regarding your customer service requests or your order. For example, all registered users who order will receive an email confirming receipt of the order. These types of communications are necessary to serve you, respond to your concerns and to provide the high level of customer service that www.ArtsCouncilOfSurrey.ca offers its customers.
C. No Disclosure of Personally Identifiable Information for Third Party Marketing Without Your Consent
We will never provide your personally identifiable information to third parties for their use in marketing their products or services to you without your consent.
D. Disclosure of Personally Identifiable Information
i. Fraud Protection and Compliance with Law
We may disclose any information, including personally identifiable information, we deem necessary, in our sole discretion, to comply with any applicable law, regulation, legal process or governmental request. We may also exchange information, including personally identifiable information, with other companies and organizations for credit fraud protection and risk reduction.
ii. Service Providers
We may retain other companies and individuals to perform functions consistent with our Privacy Policy on our behalf. Examples include customer support specialists, web hosting companies, fulfillment companies (e.g., companies that fill product orders or coordinate mailings), data analysis firms and email service providers. Such third parties may be provided with access to personally identifiable information needed to perform their functions, but may not use such information for any other purpose.
iii. Special Events
If you elect to participate in any promotions, sweepstakes, surveys, questionnaires or other events during your visit to our Site, the rules or terms and conditions for those events may indicate that your personally identifiable information will be shared with third parties. By choosing to participate and submitting your personally identifiable information with respect to such events, you consent to disclosure of your personally identifiable information to such third parties.
iv. Transferring Personally Identifiable Information
As we continue to develop our business, we might sell certain of our assets. In such transactions, user information, including personally identifiable information, generally is one of the transferred business assets, and by submitting your personal information on the Site you agree that your data may be transferred to such parties in these circumstances.
E. Cookies and IP Addresses
We may place a "cookie" on your computer's hard drive so we can recognize you as a return user and personalize your experience. A cookie is a piece of data that enables us to track and target your preferences. The cookie will be stored on your computer's hard drive until you remove it. We may also use temporary or "session" cookies to help you shop. These cookies will expire when you place an order. You can have your browser notify you of, or automatically reject, cookies. If you reject our cookies, you may still use the Site, but you may be limited in the use of some of the features. Some of our business partners may also use cookies on the Site. However, we have no access to, or control over, these cookies and do not accept any responsibility for such use. In addition, we may use IP addresses to analyze trends, administer the Site, track traffic patterns, and gather demographic information for aggregate use, as well as in combination with your personally identifiable information for credit fraud protection and risk reduction.
F. Pixel Tags and Tracking Technology
When you visit this Site or view one of our emails, we may use pixel tags (also called "clear" gifs), tracking links and/or similar technology to note some of the pages you visit on our Site and personalize your experience. We may also use pixel tags to determine what types of email your browser supports. We may use the information collected through pixel tags, tracking links and similar technology in combination with your personally identifiable information.
G. Use of Aggregate Information
We may use the information you provide in aggregate (non-personally identifiable) form for internal business purposes, such as generating statistics and developing marketing plans. We may collect, store or accumulate certain non-personally identifiable information concerning your use of the Site, such as information regarding which of our pages are most popular. We may share or transfer non-personally identifiable information with or to our affiliates, licensees and partners.
H. Children under 13
This Web site is directed toward and designed for use by persons aged 13 or older. www.ArtsCouncilOfSurrey.ca will not approve applications of, or establish or maintain accounts or memberships for, any child whom Arts Council Of Surrey knows to be under the age of 13. www.ArtsCouncilOfSurrey.ca does not solicit or knowingly collect personally identifiable information from children under the age of 13. If www.ArtsCouncilOfSurrey.ca nevertheless discovers that it has received personally identifiable information from an individual who indicates that he or she is, or whom www,ArtsCouncilOfSurrey.ca otherwise has reason to believe is, under the age of 13, www.ArtsCouncilOfSurrey.ca will delete such information from its systems. Additionally, a child's parent or legal guardian may request that the child's information be corrected or deleted from www.ArtsCouncilOfSurrey.ca's files by contacting us at info@ArtsCouncilOfSurrey.ca.
I. Links
The Arts Council Of Surrey Web site may contain links to other Web sites, including those of advertisers or third party content providers who offer downloads on www.ArtsCouncilOfSurrey.ca. Please be aware that Arts Council Of Surrey is not responsible for the privacy practices or the content of other Web sites. Web sites that are accessible by hyperlinks from the Arts Council Of Surrey. Web site may use cookies [link to "Cookies" section]. Arts Council Of Surrey encourages you to read the privacy statements provided by other Web sites before you provide personally identifiable information to them.
J. Security
We implement various security measures in accordance with industry standards to protect the security of your personal information both online and offline. If you have any questions about security at the Site, you can email us by info@ArtsCouncilOfSurrey.ca.
K. Notification of Changes
We may revise this Privacy Policy from time to time. If we decide to change our Privacy Policy, we will post the revised policy here. As we may make changes at any time without notifying you, we suggest that you periodically consult this Privacy Policy. Please note that our rights to use your personally identifiable information will be based on the privacy policy in effect at the time the information is used.
L. Updating Your Information
You have the ability to review, change and/or correct the personally identifiable information you provide us by emailing us info@ArtsCouncilOfSurrey.ca. You may request that we deactivate your account by emailing us info@ArtsCouncilOfSurrey.ca.
M. Choice of Communication
You may not want to receive any communications for www.ArtsCouncilOfSurrey.ca when you register at the Site or otherwise provide your contact information to www.ArtsCouncilOfSurrey.ca. You may change your preferences at any time by revising your profile, simply contact us at info@ArtsCouncilOfSurrey.ca to make your request.
N. Comments
We have taken great measures to ensure that your visit to the Site is an excellent one and that your privacy is constantly respected. If you have any questions, comments or concerns about the Site's privacy practices, please contact us by email at info@ArtsCouncilOfSurrey.ca
O. Copyright © 2004 Arts Council Of Surrey. All worldwide rights reserved.
TERMS OF USE
In accordance with laws governing literary and artistic property rights or other similar rights, the reproduction and redistribution of the elements that make up the Arts Council Of Surrey. Web site, in whole or in part, is strictly prohibited.
All of the brands cited herein are registered trademarks.
The Arts Council Of Surrey. is happy to welcome you to its Web site and to present its activities to the widest possible audience. Arts Council Of Surrey declines all responsibility for any difficulties encountered in accessing the site or for communication line failure.