DUO EXHIBITION | August 3 - 30, 2022
entitled
'Stories in Photography and Stitch'

featuring
LYNNE KELMAN & CARLA PATERSON
ARTISTS STATEMENT | Neighbours and good friends Lynne and Carla, both artists in our own right, work in different genres. Lynne in photography and Carla in textile art. While we have long admired each other's creations, we have tended to regard them as distinct. Recently, however, we have come to see similarities in our work and realized that we share interests in landscape, portraiture and storytelling.
We became excited about the possibilities of collaboration and decided to produce a collection of narrative photographs and textile pieces that speak to and enliven each other. This exhibition is the result.
In-Person Viewing at the ACS GALLERY
in Newton Cultural Centre
No Appointment Required | 604.594.2700
ENJOY THE VIRTUAL EXHIBITION BELOW | Click on images to enlarge.
All image are subject to copyright.
AUGUST 2022 EXHIBITION | Lynne Kelman
AUGUST 2022 EXHIBITION | Carla Paterson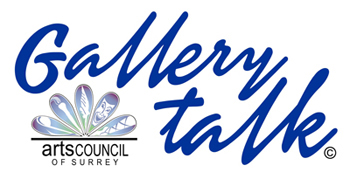 AN ONLINE EXCLUSIVE |
Be sure to watch this great interview-style video with the exhibiting artists in this Duo exhibition entitled 'Stories in Photography and Stitch' featuring Lynne Kelman and Carla Paterson. Gain insight into the 'inspiration' behind their works of art. Interviews conducted by - and video produced by - Wendy Mould.