ACS Annual Christmas Cards Competition for both the Visual and Literary Arts 2021
In-Person & Virtual Viewings
GROUP EXHIBITION
November 28 - December 12, 2021
In-Person Viewing at the ACS GALLERY
in Newton Cultural Centre [13530 72 Ave, Surrey, BC V3W 2P1] | 604.594.2700 ] No appointment required
Click on images to enlarge image for your view pleasure. Scroll down to access ACS GALLERY TALK with the winning artist video!
VISUAL ENTRIES
The Arts Council of Surrey invited artists and writers to submit 2D images of their original artwork or up to 8 lines of poetry or prose for a juried competition to be featured on our annual Christmas Card. First place for both visual and literary entries received 25 Christmas Cards with their image printed on the front of the card or their words printed on the inside, as well as their bio and headshots on the back of the card. All works are on display in the ACS Gallery November 28 – December 12.
Visual Winners
1st Carol Seitz, Christmas Choir
2nd Carla Paterson, Snow Angel
3rd Elayne Preston, Christmas Balls
HM Andre Paulhus, Let it Snow! Let it Snow! Let it Snow!
HM Judy Lewis, Joyful
The following images did not make it into the gallery and are presented here ...
Left: KL | Winter Scene [cropped]...Right: Lyn Verra Lay | Winter Blues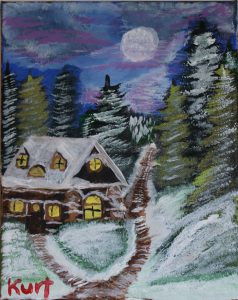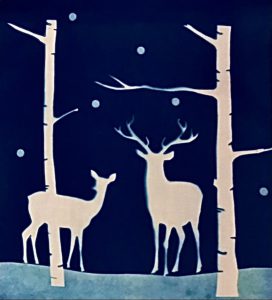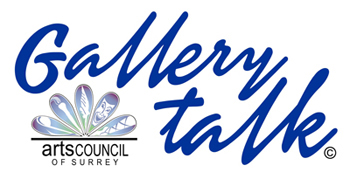 NOW ONLINE!
Watch this great interview-style video with exhibiting artists who have won in their respective categories. Gain insight into their inspiration behind their entries. Interview conducted by - and video produced by - Wendy Mould.
LITERARY ENTRIES
Literary Winners
1st Amanda Smith-Weston, From Our Family To Yours
2nd Ken Westdorp, Christmas Splendor
3rd Patty Halliday, See the Stars
HM Patty Halliday, Santa is Near
FIRST PLACE
Amanda Smith-Weston
From our family to yours,
Wishing you Creativity and Light this holiday season, and in the New Year to come.
Happy Holidays
SECOND PLACE
Ken Westdorp
Christmas Splendor
Crisp winter flakes
blanket the earth.
The stillness of winter
allows for reflection.
Childhood memories
of wondrous delight.
Old fashioned traditions
shared between generations.
Time amongst family
unifies a community.
Wisdom of elders
fulfill a destiny.
Hospitality and cheer
surrounded by loved ones.
Gifts of the heart
demonstrate generosity.
THIRD PLACE
Patty Halliday
See the stars shining oh so bright!
See the star shining oh so bright,
On this special Christmas night.
Wishing a Merry Christmas to our Art family and friends,
And may your holiday joy never end.