DUO EXHIBITION | July 1 - 29, 2022
featuring

JASWINDER 'Jessy' JOHAL
'Beauty of Nature'
ARTIST STATEMENT | My Painting are all about The nature. Nature's beauty inspires me to create paintings. With my art, I like to express my love for the earth. The nature is a one word but it describes many things. That is why my paintings are not limited to one topic. Making pieces helps me feel happiness, an emotion that can't truly be shown any other way. I use oil and acrylic colour to create most, if not all, of my handmade creations.
and CAROLINE SULLIVAN
'Focus on the Female Experience'
ARTIST STATEMENT | With recent news coverage from around the world putting into sharp focus the rapid decline in the human rights of women, I feel it's more important than ever to create space for women's voices and experience to be heard and validated. From Afghanistan to Texas, and right here in Canada with the staggering lack of progress into investigating Missing and Murdered Indigenous Women and Girls - these events are a painful reminder of the backwards trajectory of women's rights and declining status around the globe. It has been said that 'Art should comfort the disturbed, and disturb the comfortable'; thus, my goal with this exhibition is to elevate the power of the feminine with paintings such as "Lilith", "Erde", "Eve", and "Venus", validate the female experience with dark and moody landscapes depicting the shadow that has fallen over the planet for many women, and shine a spotlight on injustice with paintings such as "View from the Grave" and "Where the Bodies are Buried".
In-Person Viewing at the ACS GALLERY in Newton Cultural Centre No Appointment Required | 604.594.2700
ENJOY THE VIRTUAL EXHIBITION BELOW | Click on images to enlarge.
All image are subject to copyright.
JULY 2022 EXHIBITION | Jaswinder Johal
JULY 2022 EXHIBITION | Caroline Sullivan
Online Now...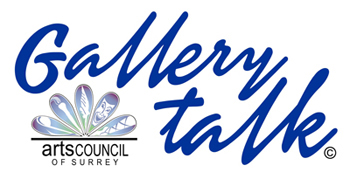 AN ONLINE EXCLUSIVE |
Be sure to watch this great interview-style video with the exhibiting artists in this Duo exhibition featuring Jaswinder Johal 'Nature of Beauty' and Caroline Sullivan 'Focus on the Female Experience' . Gain insight into the 'inspiration' behind their works of art. Interviews conducted by - and video produced by - Wendy Mould.