The Movement of Life
June 1 - 28
featuring the work of
LOU JAMES
ARTIST STATEMENT | My art embraces colour, texture, and layers all paired together to create a unique abstract journey. Art gives me the outlet to share my thoughts, feelings, and ideas with others. My work often takes on various forms with the main intentions to draw the eye in and challenge a viewer's perceptions, perspectives, and assumptions. In a world that has always had contentious issues, as an artist I choose not to shy away from this. When I walk into my studio it is my truth as a painter to express the strokes as I feel – I attack the canvas with a lot of different energies. I regret nothing. It is my own intuitions and instincts, which I am releasing onto each canvas. When I am done, I reconcile my mind knowing that the static energy that lives within is out and has found its purpose. I choose to embrace the chaos.
Lou's art will be shown across Canada in LeHang Art Galleries located in Toronto, Montreal, and Vancouver beginning Summer 2022. An online portfolio of his work can be found on their website.
You can also see Lou's work hanging in the Surrey Art Gallery May 7 - July 24. His charcoal sketch, "Love Letter to the River" was accepted into the Arts 2022 Juried Art Exhibition, which is now in its 38th year.
Follow Lou and his art journey on his Instagram @loujamesart
In-Person Viewing at the ACS GALLERY in Newton Cultural Centre No Appointment Required | 604.594.2700
ENJOY THE VIRTUAL EXHIBITION BELOW | Click on images to enlarge.
All image are subject to copyright.
Now Online...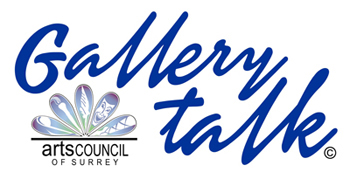 AN ONLINE EXCLUSIVE |
Watch this great interview-style video with exhibiting artist LOU JAMES from his one-person show 'The Movement of Life'. Gain insight into the 'inspiration' behind his works of art. Interviews conducted by - and video produced by - Wendy Mould.