In-Person & Virtual Viewings
GROUP EXHIBITION
November 2 - 25, 2021

In-Person Viewing at the ACS GALLERY
in Newton Cultural Centre [13530 72 Ave, Surrey, BC V3W 2P1] | 604.594.2700 ]
No appointment required

Click on images to enlarge image for your view pleasure. Be sure to vote on the PEOPLE'S CHOICE AWARD at the end of the virtual exhibition on this page!. Scroll down to access Virtual Exhibition video and ACS GALLERY TALK with the winning artist video!
Please note that exhibition work numbers 34 (lst one in the Gallery above) should be identified as work by Isabel McCurdy - not Isobel!
PEOPLE'S CHOICE: Simply click button below to access voting ap and help select the people's favourite work in the exhibition!
ACS GALLERY TOUR November 2021 | Take a virtual tour of the exhibition with this video produced by Wendy Mould. Scroll down to access the ACS GALLERY TALK with the winning artists...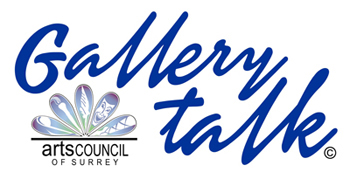 NOW ONLINE NOVEMBER 15th!
Watch this great interview-style video with exhibiting artists who have won in their respective categories. Gain insight into their inspiration behind their entries. Interview conducted by - and produced by - Wendy Mould.