GROUP EXHIBITION | October 5-31, 2022 entitled 'A Community Collective'
featuring artist members of
STUDIO 73

ARTIST STATEMENT | Studio Seventy Three is a Studio and Gallery located in the Newton area. It is home to 13 unique artists who specialize in fused glass art. In addition to glass art, the studio sells art for local artists. They currently have artwork from 20 community artists. The work includes paintings, woodcarvings, photography, jewellery, gem trees, colouring books, and cards.
October is Community Inclusion Month; having a collective exhibition creates a special opportunity to celebrate local artists and strengthen relationships within our community. The Studio believes that communities are stronger together, and for that reason they have titled the show "A Community Collective."
In-Person Viewing at the ACS GALLERY in Newton Cultural Centre No Appointment Required | 604.594.2700
ENJOY THE VIRTUAL EXHIBITION BELOW | Click on images to enlarge.
All image are subject to copyright.
OCTOBER 2022 EXHIBITION | Studio 73
ONLINE NOW ...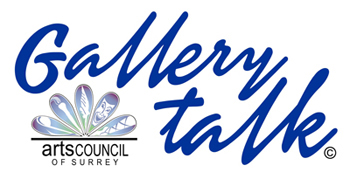 AN ONLINE EXCLUSIVE |
Watch this great interview-style video with the exhibiting artists of Studio 73 in their group exhibition entitled 'A Community Collective'. Gain insight into the 'inspiration' behind their works of art. Interview conducted by - and video produced by - Wendy Mould.