WILD SATELLITE
May 3rd - 28th
featuring the work of
MELISSA PEACOCK
ARTIST STATEMENT | A cat builds his own satellite from discarded junk and sets off on a lone adventure, searching for a deeper connection and sense of belonging. These travels take him to magical yet familiar landscapes saturated in watercolour. Meeting with other inspirational creatures, he begins to grasp the joy and reward of taking new risks and coming out of his own shell.
In-Person Viewing at the ACS GALLERY
in Newton Cultural Centre
No Appointment Required | 604.594.2700
***ALL NEW ARTIST INTERACTIVE***

Be part of this first-ever 'Draw-In' with Melissa Peacock.
May 15th from 1-3pm in the ACS Gallery located in the Newton Cultural Centre.

Please register your intent to participate by clicking the button below to register!
BONUS VIDEOS [scroll down]
1: ACS Gallery Talks
2: A Journey Through One of Melissa's Detailed Sketch Books
and
3: Watch How Melissa Prepares For Her Solo Exhibition in the ACS GALLERY
ENJOY THE VIRTUAL EXHIBITION BELOW | Click on images to enlarge.
All image are subject to copyright.
Exhibition Bonus
Take a journey into the imagination of Melissa Peacock, as she takes you on a special journey through one of her many detailed sketchbooks entitled 'Sketchbook Flip!'
Now online...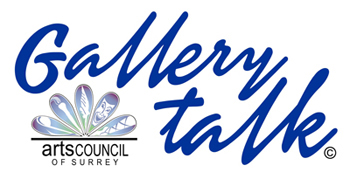 AN ONLINE EXCLUSIVE |
Watch this great interview-style video with exhibiting artist Melissa Peacock from her one-person show 'WILD SATELLITE'. Gain insight into the 'inspiration' behind her works of art. Interviews conducted by - and video produced by - Wendy Mould.
How do you set up your art for a successful exhibition? Watch as Melissa' shares her thought-process in laying out and preparing work for her solo exhibition 'Wild Satellite'