Congratulations to the artists who placed !
ARTS 2022, our annual juried exhibition, is on now at the Surrey Art Gallery until July 24. The exhibit, which is also available on artscouncilofsurrey.ca/arts-2022-exhibition/, features artwork from over 50 artists in 5 categories from Surrey and surrounding areas.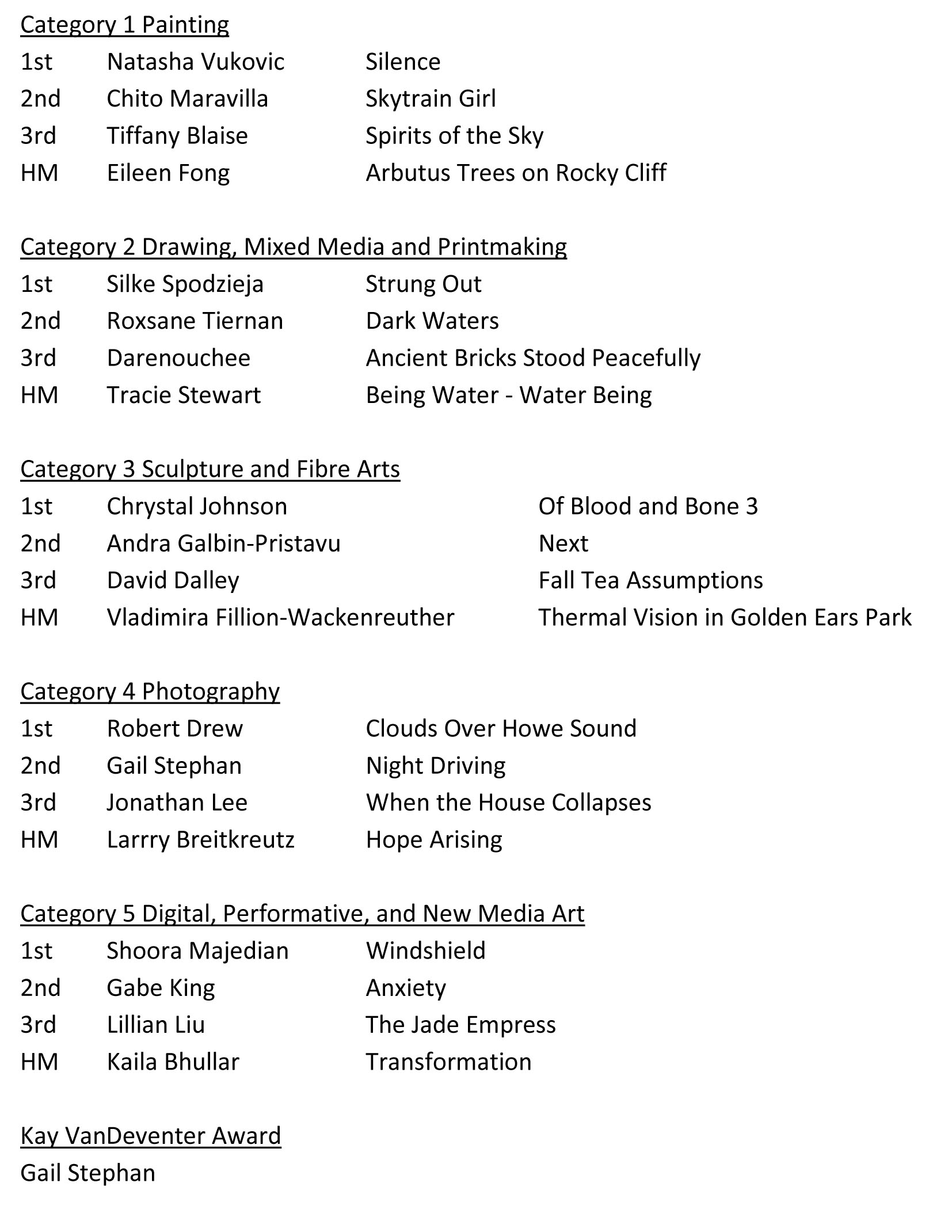 You are invited to scroll down and view the submissions and the winning pieces.
---
1: Category | Painting
The Arts Council of Surrey [ACS], in partnership with the Surrey Art Gallery, presents this annual juried exhibition.
Over 200 works of arts were submitted initially and then pared down to just over 50 pieces. This final selection is now exhibited on line here below or for the first time in two years, you can now view it 'LIVE' at the Surrey Art Gallery [13750 – 88th Ave., Surrey] from May 7th until July 24th, 2022.
This year the jury consisted of prominent artists from our creative community. They were: Jane Silversides, Chris Dawson-Murphy and Diane Roy. Thank you to the jury for their time and expertise and the selection of winners. The winners in each category will be revealed at a later date, so please return to see what pieces and artists rose to the top in this years ARTS 2022.
Many thanks to the artists who submitted their work for this annual 'visual arts' tradition. Thanks to you and your talent, ARTS 2022 was another resounding success.
You are now invited to take a virtual tour of each of the five categories below:
2: Category | Drawing _ Mixed Media
3: Category | Sculpture
4: Category | Photography
5: Category | Digital _ New Media
The following are two further entries in Category 5