Congratulations to the artists who placed !
ARTS 2023, our annual juried exhibition, has now completed its run at the Surrey Art Gallery.  The exhibit, which featured artwork from over 50 artists in 5 categories from Surrey and surrounding areas was highly viewed while in the gallery.  
With the exhibition over, we are pleased to present a virtual mini-exhibition of the artists who 'Placed' in the competition.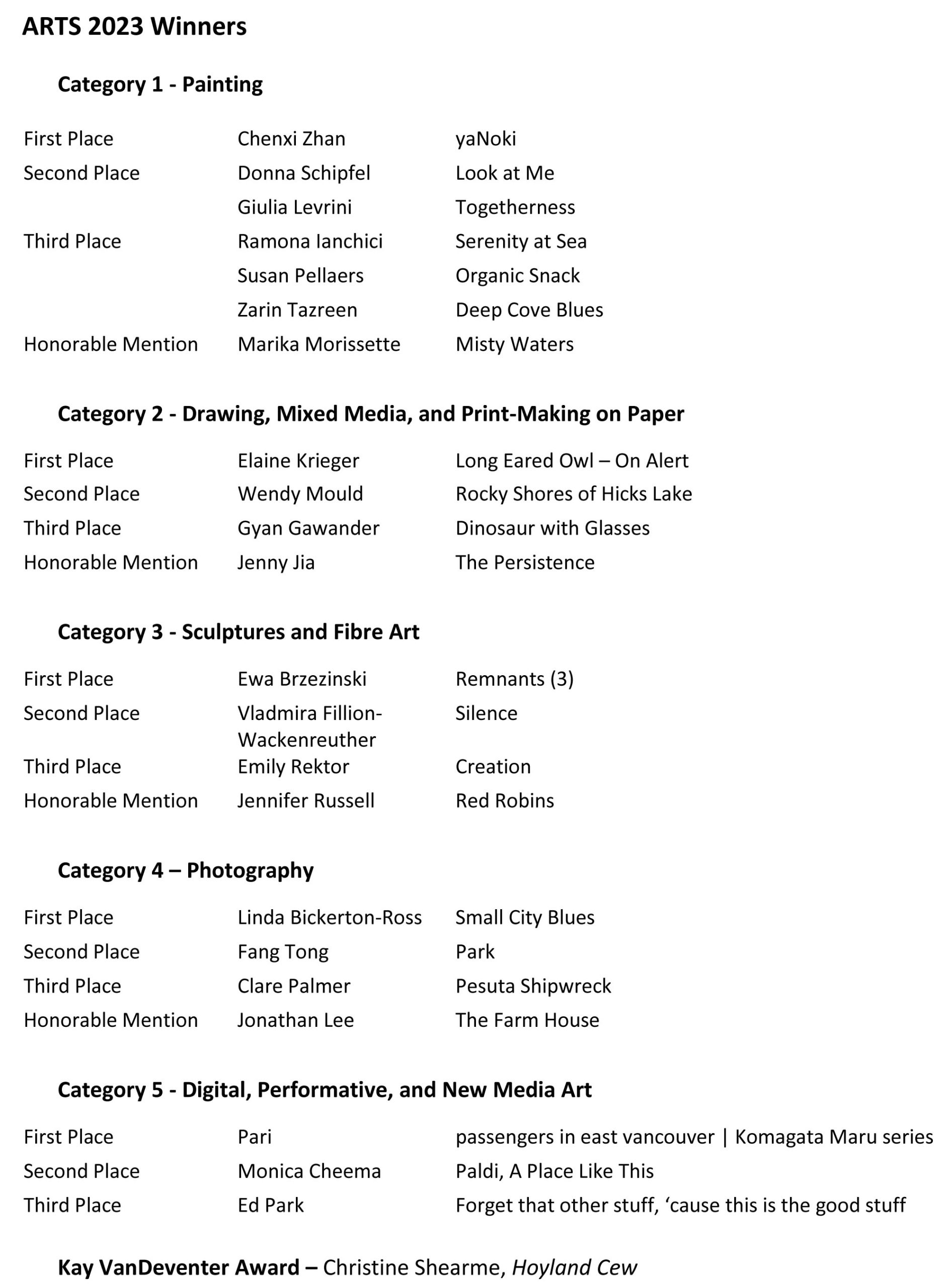 You are invited to scroll down and view the submissions and the winning pieces.
---
---
2: Category | Drawing, Mixed Media, and Print-Making on Paper
3: Category | Sculpture and Fibre Art
4: Category | Photography
5: Category | Digital, Performative, and New Media Art
Additional Entry | Category 5