Events | Readings | Workshops | Classes
---
---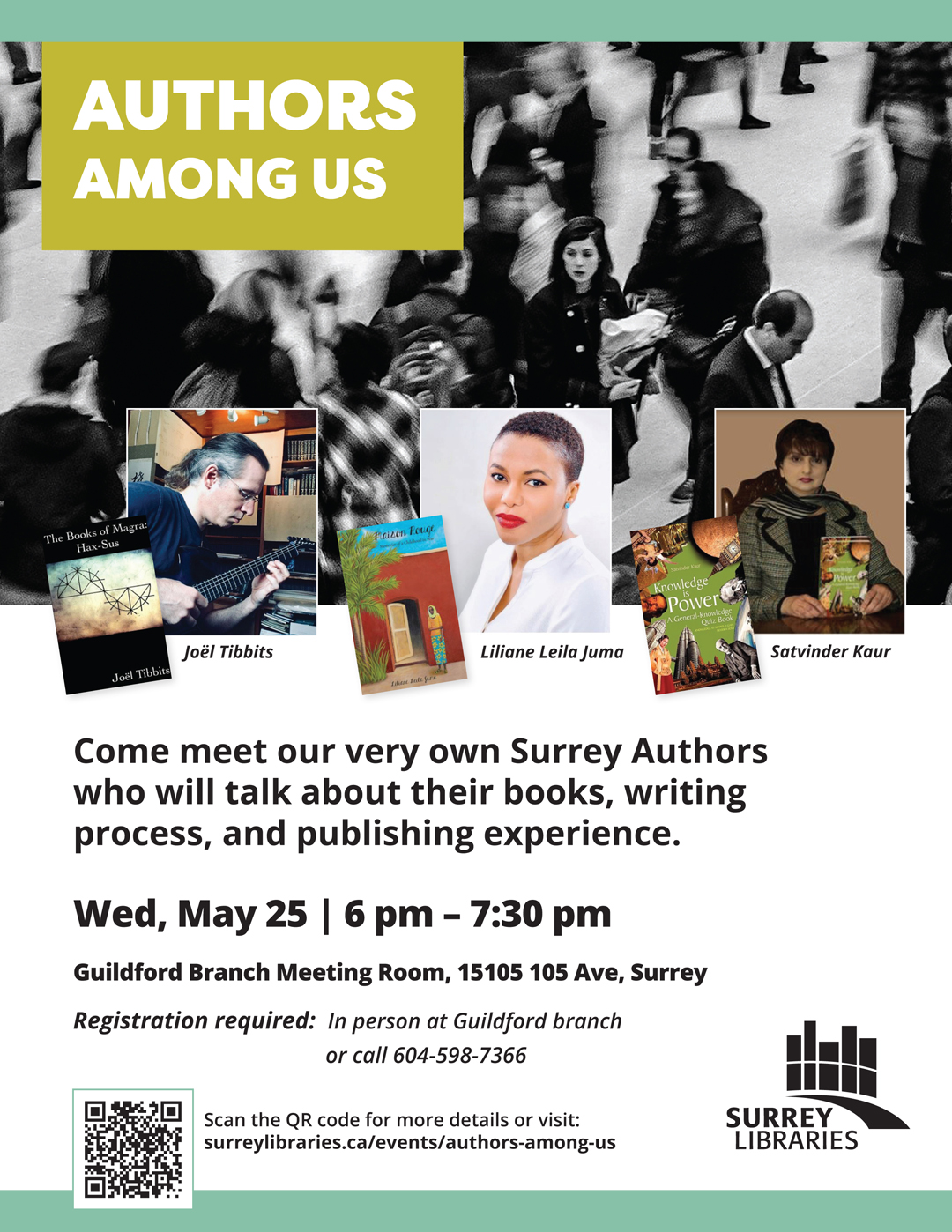 ---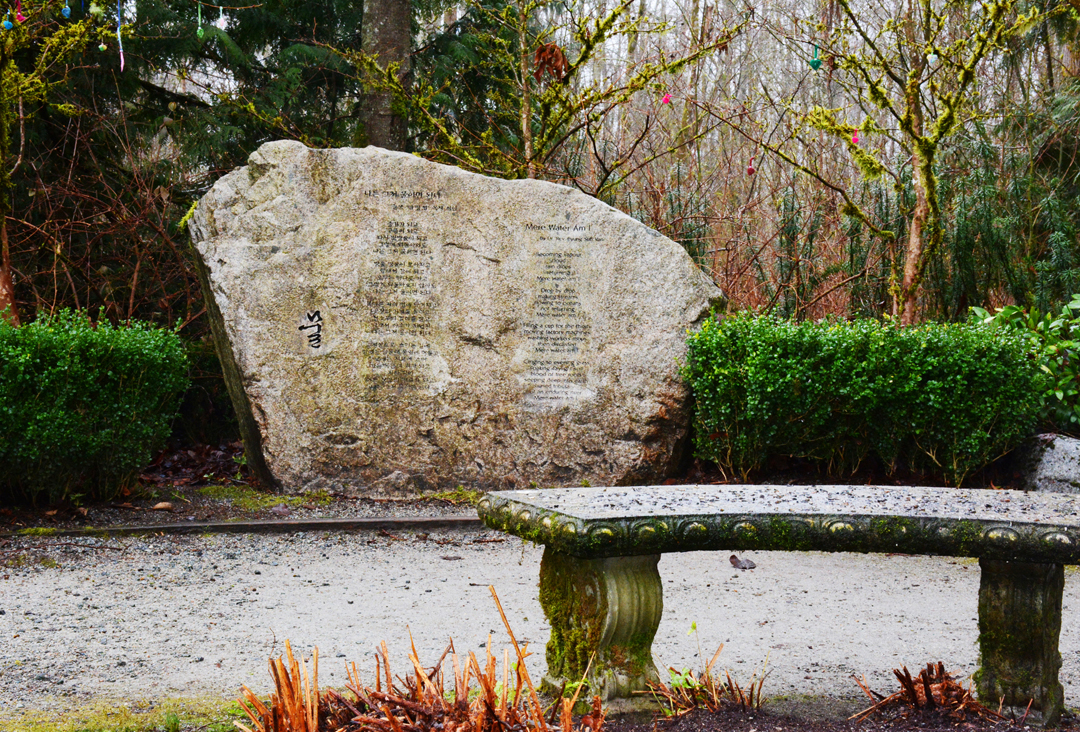 POETRY ROCK SURREY PUBLIC ART
Asian Garden, Bear Creek Park Garden, Bear Creek Park entrance southwest of 140 St & 88 Ave Poetry rock consists of a large piece of raw granite engraved with a poem composed by Surrey resident Dr. rev. byung Sub Van. A distinguished Korean-canadian writer and theologian, rev. Van composed the poem titled "mere Water am i", which is inscribed on the rock in both Korean and English. it addresses the universal theme of water in its many forms, from raindrops to rivers to oceans, and through its many uses, from slaking thirst to producing power for factories. At the same time, the work uses the metaphor of water to celebrate social unity and cultural diversity. the work is a gift to the people of Surrey from rev. Van, his family and his sponsors. PHOTO: Helmut Gruntorad
CLICK HERE FOR MORE ON THIS PUBLIC ART
---
SiWC Returns 'LIVE'!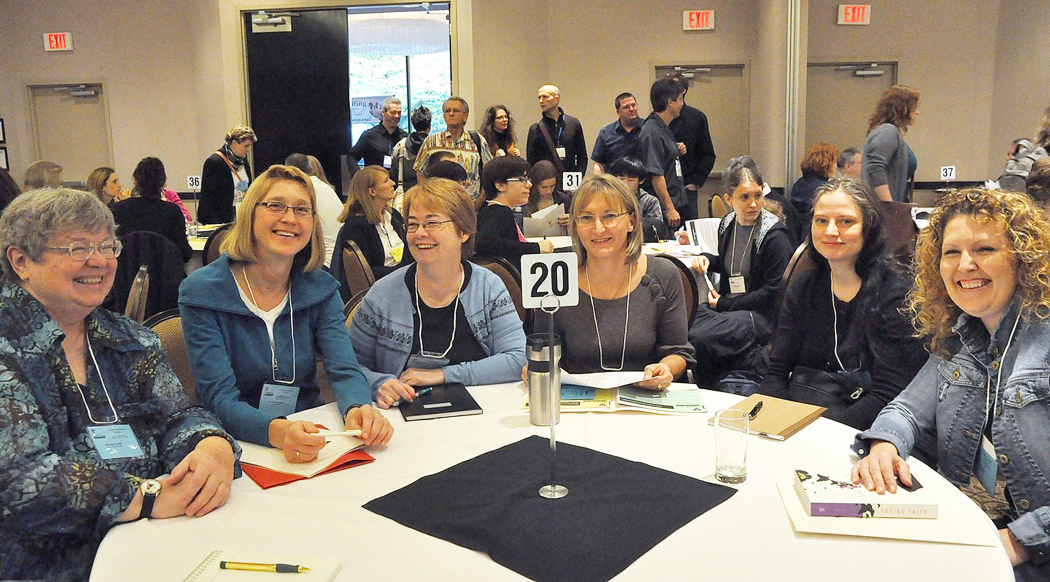 URSULA MAXWELL-LEWIS | Good news from Surrey International Writers' Conference Executive Director, Kathy Chung. SiWC returns 'live' to the Sheraton Vancouver Guildford to celebrate its 30th anniversary October 21-23, 2022. Master class dates are October 20 (in person) and October 19 (virtual).
"We will be offering a full in-person conference with reduced numbers of attendees compared to past years to allow for less crowded banquet and workshop rooms. As with past SiWCs, the in-person conference will include pitch and blue pencil opportunities (as long as we can offer them safely) as well as workshops, panels, keynotes, and banquet meals," says Chung.
Keeping online attendees in mind, she told me, "We will also be offering a concurrent virtual version of the conference. This will include some of the in-person events — keynotes and some workshops and panels – filmed for inclusion in the virtual conference and some fully virtual workshops taught on Zoom by presenters from home."
Safety measures will be updated and adjusted based on provincial health guidelines. The Sheraton Guildford is a vaccination mandated hotel there for mask and vaccination rules will apply.
"We will be running with a reduced number of attendees in person to allow for more individual space in banquets and workshops," Chung explains, adding, "While we certainly hope we will not have to do so, we will be prepared to pivot to a fully virtual conference if public health guidance, travel restrictions, an increase in Covid numbers, or any other factors affecting people's safety make holding an in person conference untenable."
The presenter list continues to evolve, however familiar names – including Hallie Ephron, Susanna Kearsley, Anne Perry, Donald Maass, Robert Dugoni, JJ Lee, Mahtab Narsimhan and Diana Gabaldon – are among those already confirmed.
Registration options are Full Conference, Basic-In-Person, Virtual (recordings will be available for 30 days post conference) and Master Classes. No single day registration this year due to reduced numbers.
By April registration rates, the presenter roster and programming will be on site at www.SiWC.ca. Registration opens Wednesday, June 8, 2022.
Conference registration is not required to enter the prestigious 30th Annual SiWC Writing Contest. The contest opens April 1, closes September 15, 2022. A $15 per entry fee offers all writers the opportunity to win $1,000 (first prize) and $150 (honourable mention). Emailed submissions only accepted. Full conference details and newsletter signup are online at www.SiWC.ca. Sponsorships are welcomed. Contact Executive Director Kathy Chung at Kathy@siwc.ca for further information.
---
JJ LEE relates the ways and means that a writer must consider in order to make a profession ( aka a living) from the written word.
---

You Could Be Published Next Month!
---
SPOTLIGHT on the ARTS – is a 28 page publication issued monthly to a broad market. We are always looking for unique ideas and persepctives on the arts for publication. So if you have a story or idea, pen it to paper (ok – make that a digital .doc file) and send it to the ACS Team for consideration at info@artscounilofsurrey.ca…and la voila – you will be published!