Events | Readings | Workshops | Classes
---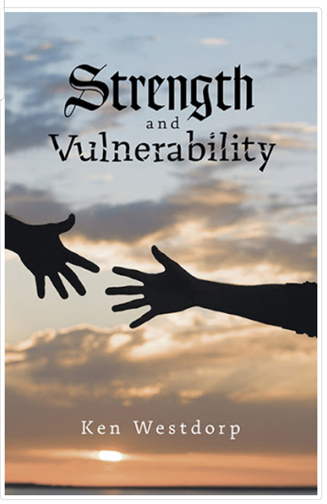 With his second book "Strength and Vulnerability" Ken Westdorp explores the extremes of human emotions and the struggles that often accompany one's ability to survive under harsh conditions. Just as his previous book "Gateway to Obscurity" utilized poetry to deliver powerful imagery, he delves further into such subjects as addiction and homelessness. Divided into two distinct parts the book demonstrates how a person can just as easily slip between the cracks of society, as well as rise above and conquer the demons of the past.
By gaining first-hand experience as a volunteer for the outreach program known as NightShift over the past five years Ken has befriended many of the street people living in Surrey who live both in the shadows as well as government-funded shelters. From serving meals to handing out clothing he witnessed many lives that suffer from mental illness and addiction to poverty that seems to victimize both young and old. His portrayal of them in words gives more than a description, for it is the attention to detail that manifests the humanity within a part of society too often ignored. Taking a hands-on approach to the pain and suffering allows his poetry to capture the raw wounds of men and women, who because of one or two mistakes in life have been ostracized. However, with the help of a dedicated group of volunteers there exists hope and love where once there might have only been loneliness and sorrow. Over the years the stories that are shared amongst both volunteers and the homelessness has been one of insurmountable struggle and yet there exists a glimmer of hope so long as there is compassion.
Available online through Friesen Press Bookstore, as well as Indigo, Google Books and Amazon Books the paperback edition of "Strength and Vulnerability" sells for $14.99.
---
JJ LEE relates the ways and means that a writer must consider in order to make a profession ( aka a living) from the written word.
---

You Could Be Published Next Month!
---
SPOTLIGHT on the ARTS – is a 28 page publication issued monthly to a broad market. We are always looking for unique ideas and persepctives on the arts for publication. So if you have a story or idea, pen it to paper (ok – make that a digital .doc file) and send it to the ACS Team for consideration at info@artscounilofsurrey.ca…and la voila – you will be published!