Events | Readings | Workshops | Classes
---
CALLS FOR ENTRY: Click Here
---
Scroll Down For Current Information
---
Winner of the 2018 Christmas Card Verse & Visual Juried Competition
CHRISTMAS GREETINGS
Your smile and a greeting
As you pass a stranger by
Might be the only reason
For them to smile that day
Let's give it a try.
"Hello, Merry Christmas"
"Bonjour, Joyeux Noel"
Congratulations to Literary artist Helga Parekh her beautiful words that encourage people to reach out and say 'Hi' to fellow passersby.
---
---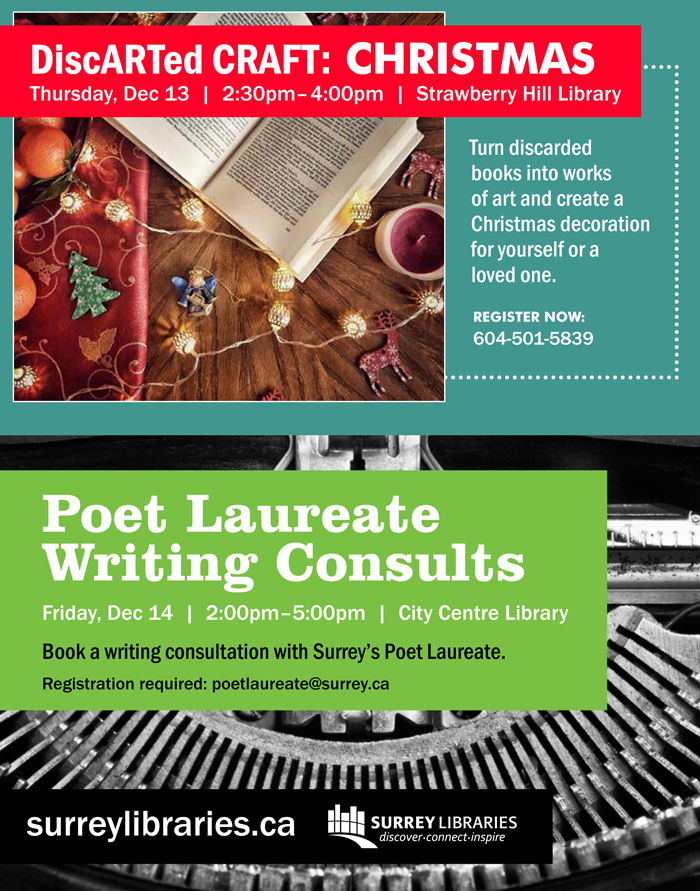 ---
Most Expensive BOok Ever Purchased
Everyone's favorite billionaire Bill Gates bought 'Codex Leicester', one of Leonardo Di Vinci's scientific journals for $30.8 million.
---