Events | Readings | Workshops | Classes
---
---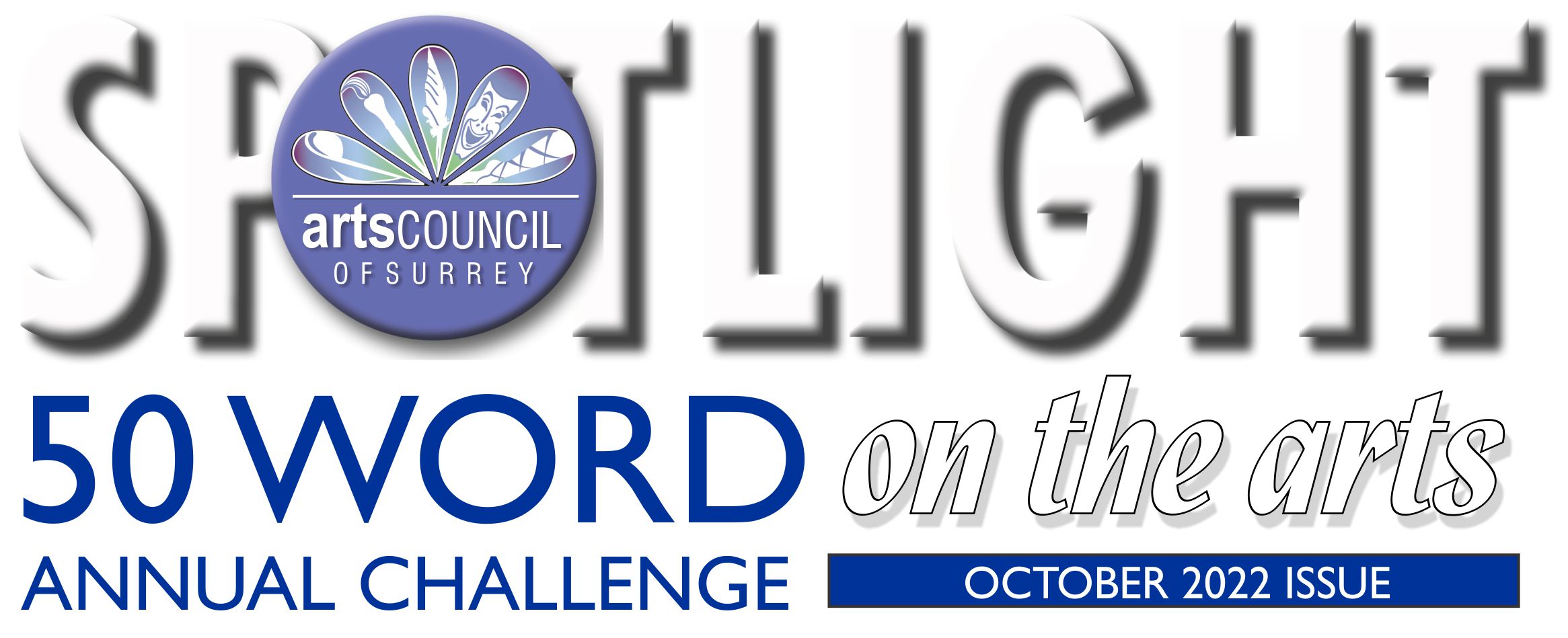 Be sure to check out our October issue of SPOTLIGHT on the ARTS for a special feature on Literary Arts!. Literary artists were asked to submit works for consideration for publication by August 20th, 2022.
---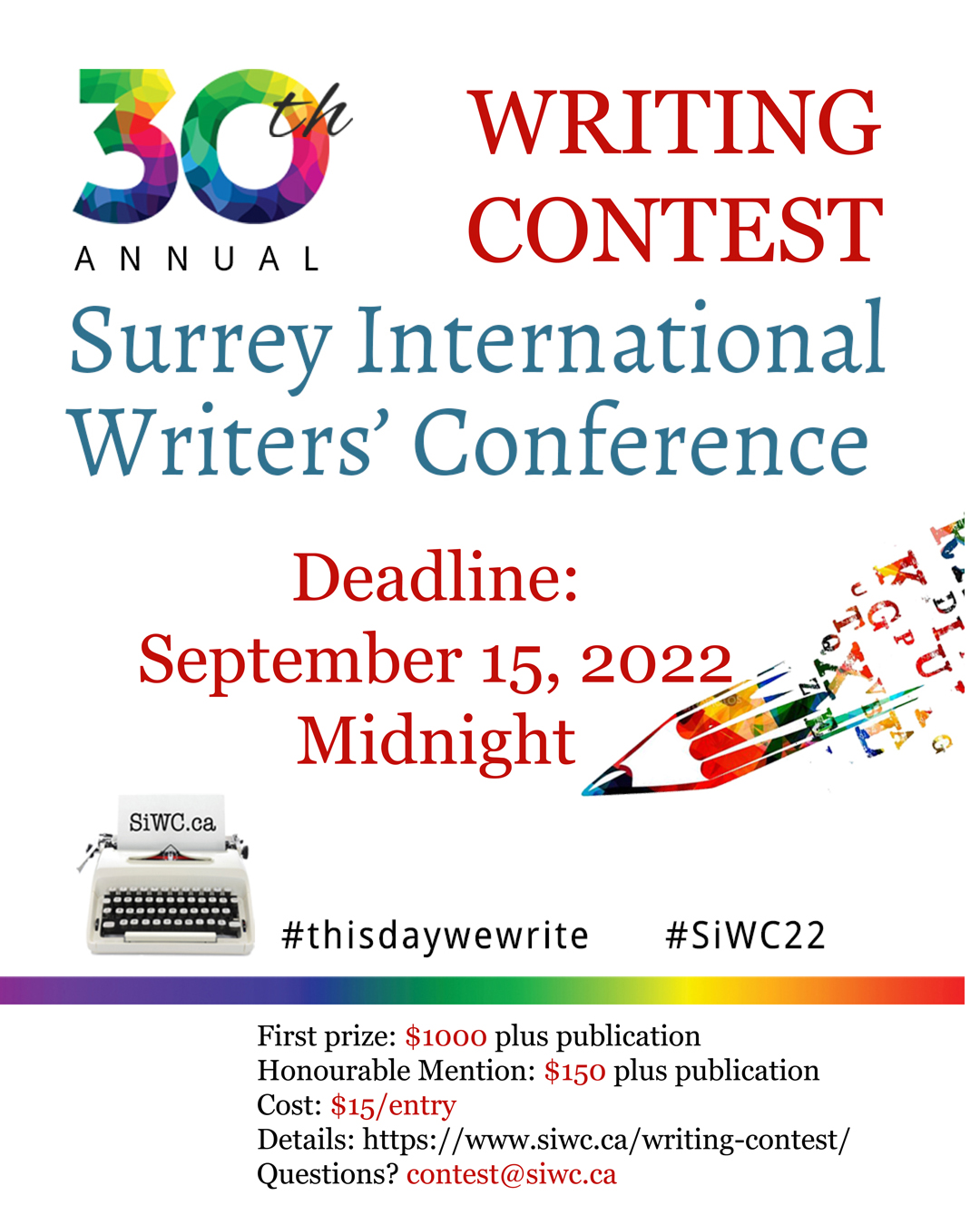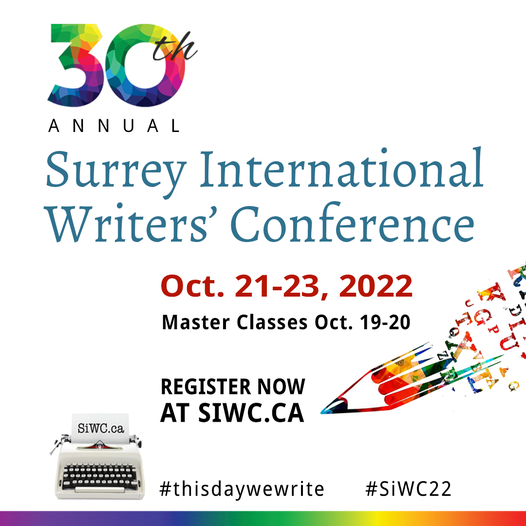 Registration is LIVE! Register now for SiWC 2022 at https://www.siwc.ca/registration/
MASTER CLASSES | Have you chosen your master classes for #SiWC22 yet? Details at https://siwc.ca/schedule/master-classes/
When registration opens tomorrow, you can choose in-person or virtual master classes or BOTH, including concurrent classes as long as they're recorded for you to catch up on later.
---
9TH ANNUAL FRED COGSWELL AWARD FOR EXCELLENCE IN POETRY | DL Oct 1, 2022
Announcing the 9TH ANNUAL FRED COGSWELL AWARD FOR EXCELLENCE IN POETRY presented by the ROYAL CITY LITERARY ARTS SOCIETY (RCLAS) is open for submissions. We would be pleased if you could share this information. Please find attached: info sheet and our poster with a brief biography of our esteemed judge, Evelyn Lau.
Deadline is October 1, 2022.
Complete details here: https://rclas.com/awards-contests/fred-cogswell-award/

First Prize: $500
Second Prize: $250
Third Prize: $100
ELIGIBILITY CRITERIA:
• Book must be bound as a book, not a chapbook.
• Book length must be a minimum of 60 pages in length.
• Poetry must be written in English by a single author.
• No co-writes, anthologies or selected poetry collections.
• Book must be original work by an individual author (translations will not be considered at this time)
• Original date of publication falls between January 1, 2021 and December 31, 2021.
• Book must be published in Canada.
• Book must be written by a Canadian citizen or permanent resident alive in submission year.
• Electronic books are not eligible.
Reading Fee: $25 (all funds Canadian).
Payment can be made through PayPal here http://rclas.com/awards-contests/fred-cogswell-award/
or by cheque or money order (payable to "Royal City Literary Arts Society"). If you pay with PayPal, please include a copy of your receipt with the submission package.
Two copies* of the book must be submitted to the Royal City Literary Arts Society, along with the reading fee (or proof thereof), and must be postmarked no later than October 1, 2022.
The society's mailing address is:
Royal City Literary Arts Society
Fred Cogswell Award
Box #308 – 720 6th Street
New Westminster, BC V3L 3C5
Winners Announcement: Date TBD
Winning authors & titles will be published in the RCLAS's Wordplay e-zine.
*Submitted books will not be returned; they become the property of the Royal City Literary Arts Society.
*In case of any dispute about the book's eligibility, the Society's decision will be final. If any conflict of interest is to be determined the book will be deemed ineligible.
www.rclas.com
---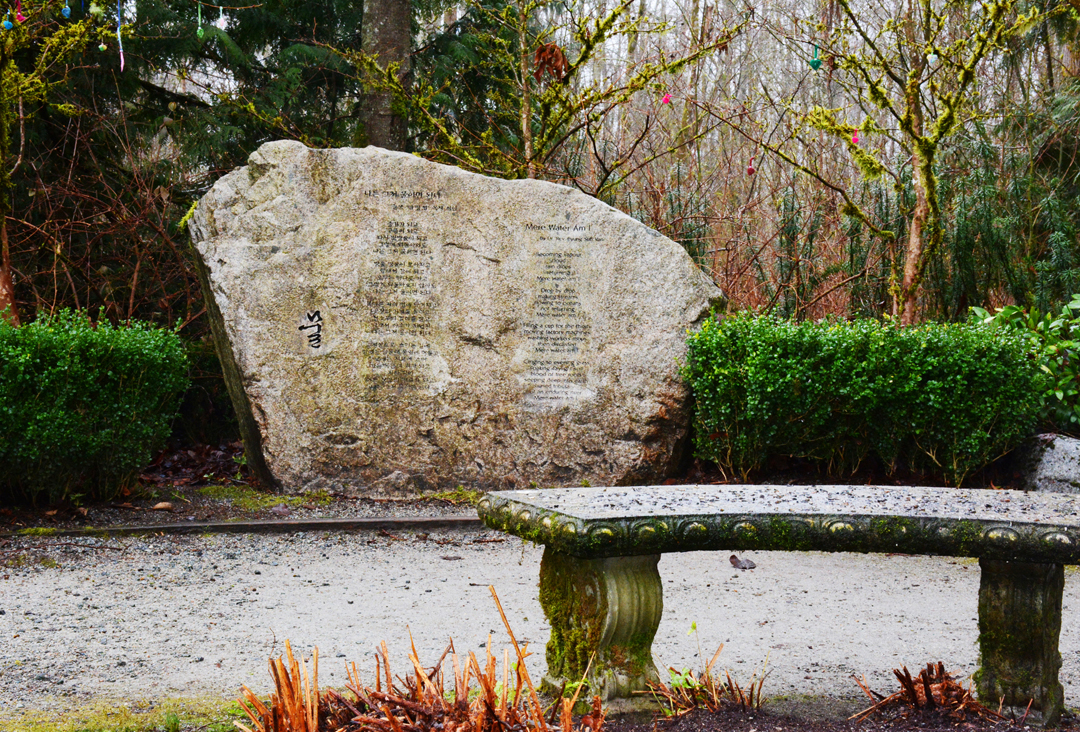 POETRY ROCK SURREY PUBLIC ART
Asian Garden, Bear Creek Park Garden, Bear Creek Park entrance southwest of 140 St & 88 Ave Poetry rock consists of a large piece of raw granite engraved with a poem composed by Surrey resident Dr. rev. byung Sub Van. A distinguished Korean-canadian writer and theologian, rev. Van composed the poem titled "mere Water am i", which is inscribed on the rock in both Korean and English. it addresses the universal theme of water in its many forms, from raindrops to rivers to oceans, and through its many uses, from slaking thirst to producing power for factories. At the same time, the work uses the metaphor of water to celebrate social unity and cultural diversity. the work is a gift to the people of Surrey from rev. Van, his family and his sponsors. PHOTO: Helmut Gruntorad
CLICK HERE FOR MORE ON THIS PUBLIC ART
---
JJ LEE relates the ways and means that a writer must consider in order to make a profession ( aka a living) from the written word.
---

You Could Be Published Next Month!
---
SPOTLIGHT on the ARTS – is a 28 page publication issued monthly to a broad market. We are always looking for unique ideas and persepctives on the arts for publication. So if you have a story or idea, pen it to paper (ok – make that a digital .doc file) and send it to the ACS Team for consideration at info@artscounilofsurrey.ca…and la voila – you will be published!