AUGUST 2023

Events | Readings | Workshops | Classes
---
---
---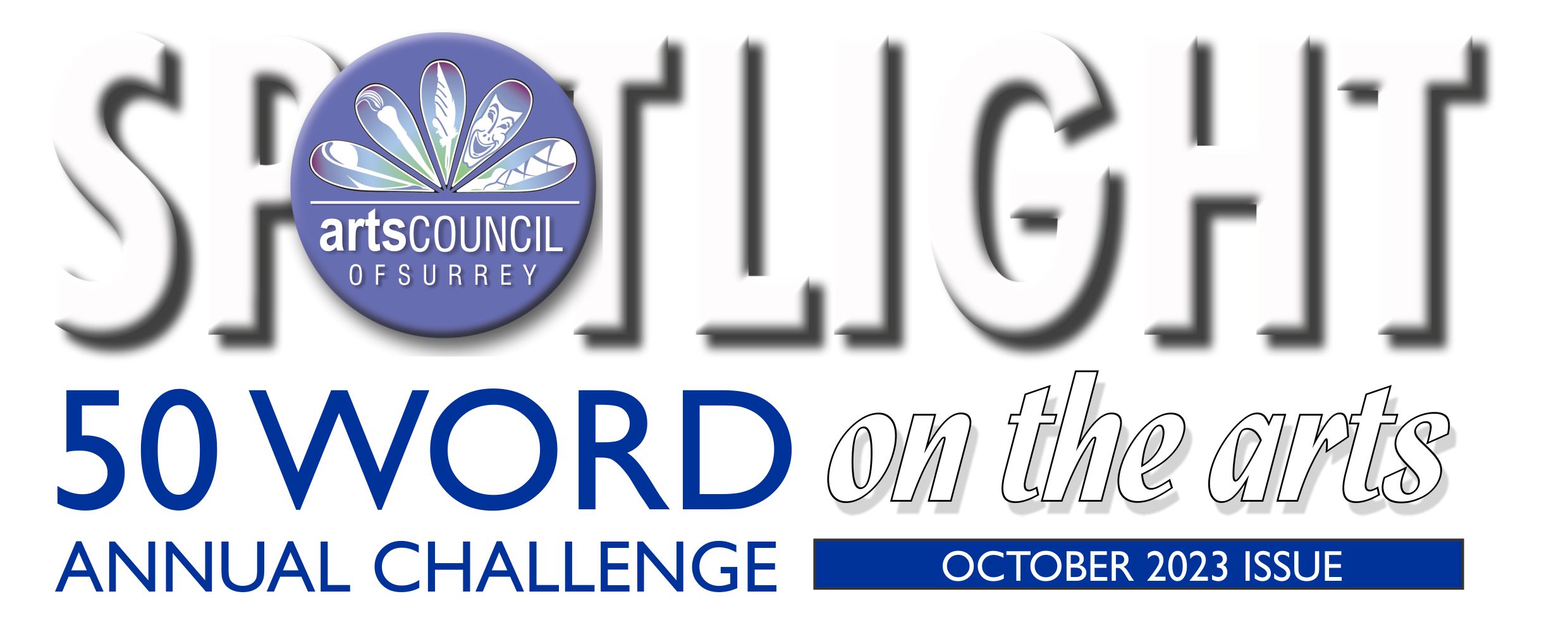 Deadline August 26th
Once again, our October issue of Spotlight on the Arts will be focused on the Literary Arts. We are looking for literary artists to submit an excerpt piece of your latest works (books, poems, prose, song lyrics, verses, etc).
Word limit: 50 words | Deadline August 26th | Subject Line: Literary Spotlight | Email your entry to info@artscouncilofsurrey.ca
---
---
---
---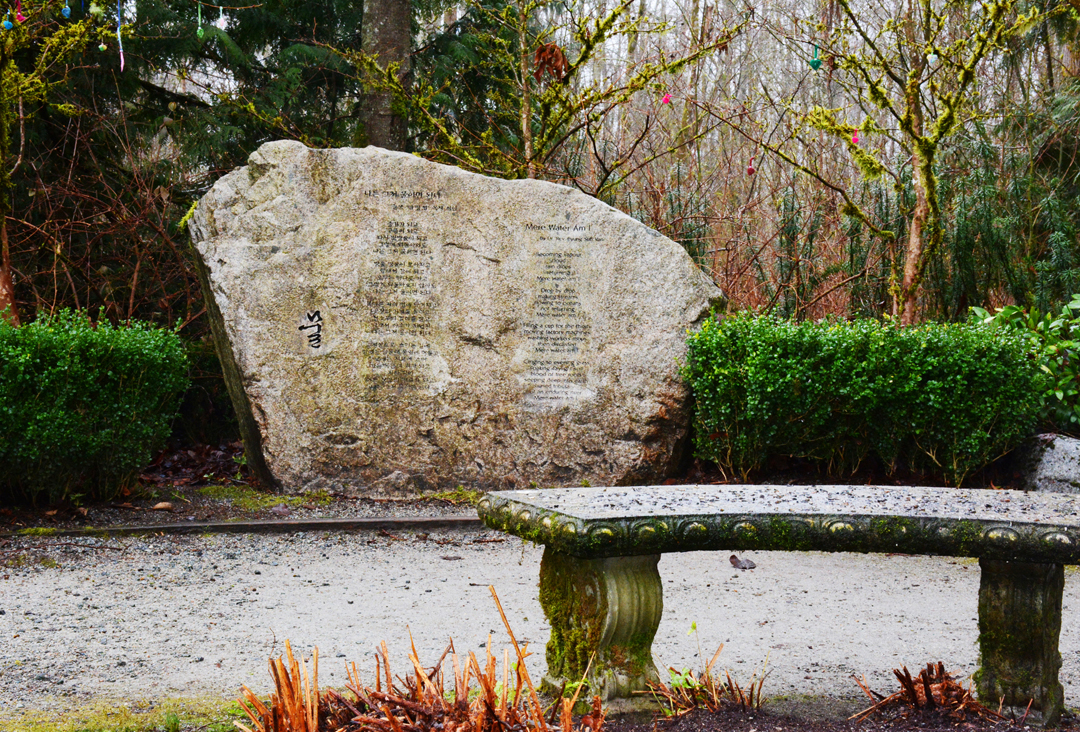 POETRY ROCK SURREY PUBLIC ART
Asian Garden, Bear Creek Park Garden, Bear Creek Park entrance southwest of 140 St & 88 Ave Poetry rock consists of a large piece of raw granite engraved with a poem composed by Surrey resident Dr. rev. byung Sub Van. A distinguished Korean-canadian writer and theologian, rev. Van composed the poem titled "mere Water am i", which is inscribed on the rock in both Korean and English. it addresses the universal theme of water in its many forms, from raindrops to rivers to oceans, and through its many uses, from slaking thirst to producing power for factories. At the same time, the work uses the metaphor of water to celebrate social unity and cultural diversity. the work is a gift to the people of Surrey from rev. Van, his family and his sponsors. PHOTO: Helmut Gruntorad
CLICK HERE FOR MORE ON THIS PUBLIC ART
---
JJ LEE relates the ways and means that a writer must consider in order to make a profession ( aka a living) from the written word.
---

You Could Be Published Next Month!
---
SPOTLIGHT on the ARTS - is a 28 page publication issued monthly to a broad market. We are always looking for unique ideas and persepctives on the arts for publication. So if you have a story or idea, pen it to paper (ok - make that a digital .doc file) and send it to the ACS Team for consideration at info@artscounilofsurrey.ca...and la voila - you will be published!