Events | Readings | Workshops | Classes
---
CALLS FOR ENTRY: Click Here
---
Scroll Down For Current Information
Summer Writing Tips
from 3 award winning authors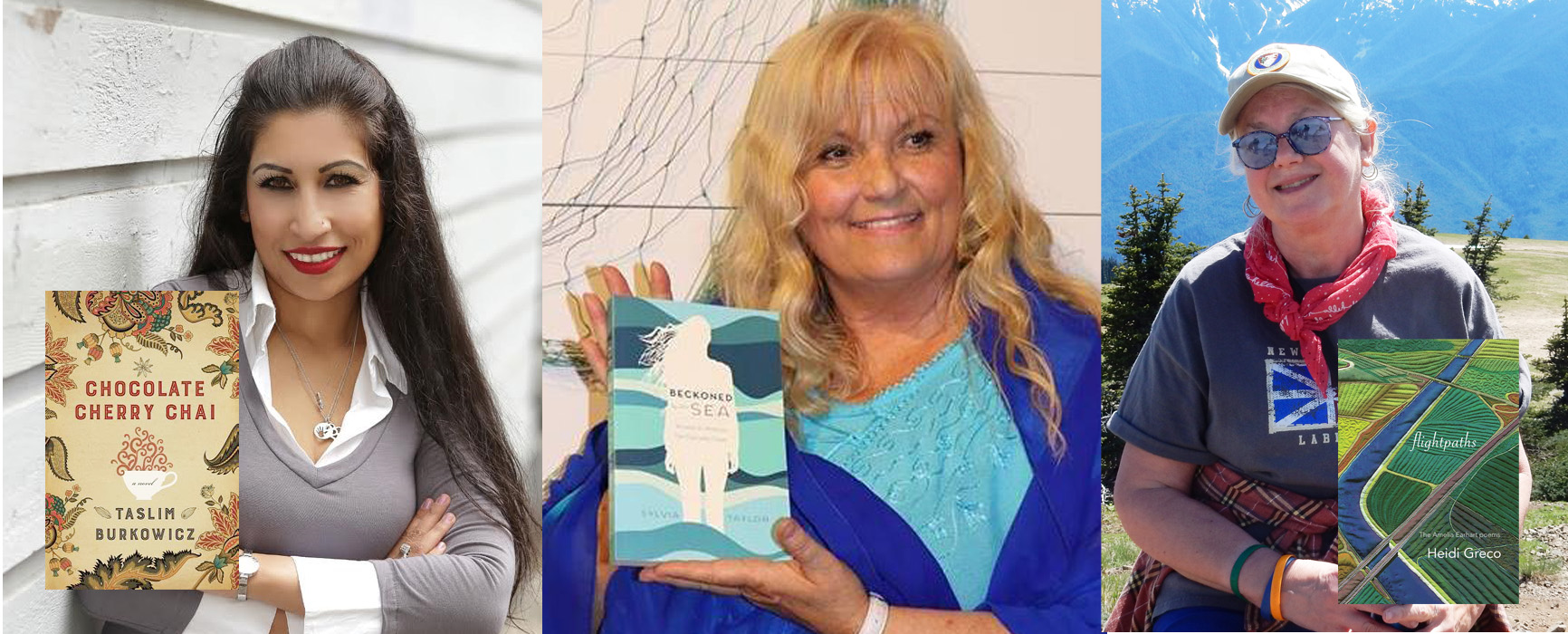 We asked some Surrey authors for their best tips for creating a writing practice, especially one that can adapt to changes in your schedule as so often happens during the summer.

Taslim Burkowicz [Photo: Left]
Taslim Burkowicz's beautiful, sensory-rich novel "Chocolate Cherry Chai" is available in local bookstores and at Surrey Libraries.
"Traditionally, writing tips focus on allotting blocks of time to write, or the ever-popular formula of churning out a specific number of pages. When I hear authors talk about the process of writing, I marvel at how some novels were written in seclusion whilst on a sabbatical in a cabin. With three young boys on the go, I simply do not have the luxury to write in such a manner. Even if conditions to write are "right," inspiration strikes when it will. Here, then, are my summer writing tips for you!
1. Read! Don't feel guilty for sinking into a chair on a nice summer day; reading other author's works will help you shape your own voice.
2. Drift Off! A lot of my writing happens in my head, away from my computer. For me, running helps me figure out plots, characters, dialogue. Let your mind wander.
3. Live life! This used to be travelling for me, but now it is dancing. Experiences will help you build realistic scenes and narratives for your characters.
4. Write anywhere! Right now, I write in cars when I drop off my kids. Focus on ideal pockets of time rather than ideal locations."
Sylvia Taylor & book at launch [Photo: Centre]
Sylvia Taylor is a local writing educator, a Director of the Arts Council of Surrey, and the Literary Advisor for Arts4All (arts4allfestival.com), inaugural festival celebrating arts and the City of Surrey's 25th anniversary of incorporation, September 28-30, 2018. Check out her historical literary memoir, "The Fisher Queen: A Deckhand's Tales of the BC Coast", and her bestseller biographical/marine ecology reveal, "Beckoned by the Sea: Women at Work on the Cascadia Coast" which is currently under consideration for a documentary film series. sylviataylor.ca
"When it comes to summer or vacation writing, don't dial up your Fuss Factor, dial it down! Breaking out of your usual routine can break open your creativity. Don't think disruption, think Pollination, Germination, Fertilization! The lush, green summer escapes of the Watery Northwest can really get those juices flowing and the off-sked days can actually help liberate you from perfectionism. Here's a few tips:
1.Choose a new pocket-size notebook that reflects your summer writing goals.
2: Carry a notebook and pen; handwriting connects your creative mind.
3: Write on the go; airports, ferries, planes, trains & automobiles.
4: Dial down the Fuss Factor; just do jotted notes, scenes, outlines, dialogues.
5: Use bullet points to capture ideas, thoughts, impressions; keep moving forward, laying track.
6: Go 'forest bathing' then write in the woods.
7: Hang out by the sea; negative ions given off by ocean waves changes brainwaves which calms
and connects your creative mind, much like meditation.
8: Use an audio recorder or cellphone; spoken word creativity enhances storytelling."
Heidi Greco [Photo: Right]

Surrey Civic Treasure, author Heidi Greco. "Flightpaths: The Lost Journals of Amelia Earhart" was published by Caitlin Press in 2017. A new book of poems, "Practical Anxiety", is forthcoming from Inanna Publications this fall.
"One of the best ways I know to ensure the stream of words keeps flowing is to join with a few writer friends to form a writing group. It's important to meet regularly (even every four to six weeks) and it helps if you can agree to pre-circulate a piece of new writing about a week before each session. Not only is this a great way to ensure you have something new to share (the pressure of 'homework') but gives group members a chance to print out and read everyone else's work in advance, so the critiquing session can be more meaningful."
---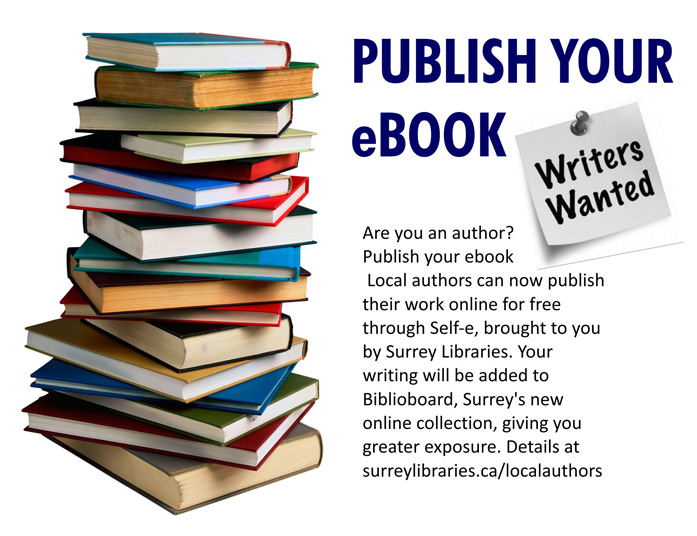 ---
---
---
Writer Ursula Maxwell-Lewis being interviewed by Barinder Rasode on SheTalks at Roundhouse Radio 98.3. Their discussion explored the many facets of being a 'writer.
The 30 minute interview covered everything from schools that no longer teaching cursive writing to travel writing and much more.
Give it a listen!
CLICK ON ROADHOUSE IMAGE TO ACCESS AUDIO VIDEO FILE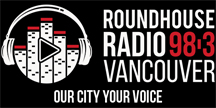 ---
---