Events | Performances | Workshops | Classes
---

CITY | Cindy Mochizuki: Autumn Strawberry (Dance Film) On Now−April 30
In this video project, performers respond to Mochizuki's previous exhibition Autumn Strawberry that animates the history of berry farming by Japanese Canadian families across the Fraser Valley prior to WWII. Choreographed by Lisa Mariko Gelley, these recorded sessions of movements draw upon intergenerational memory and embodied storytelling as the performers learned, improvised, and connected once again to the lost stories. Credit: Cindy Mochuzki, still from Autumn Strawberry, 2022, dance film. Photo by Malumi Photography.
DETAILS
---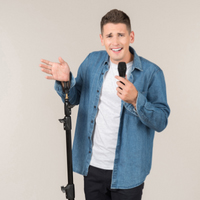 CITY | Theatre Courses | Comedy & Film
LEARN & LAUGH COMEDY CLASS
Learn and Laugh Comedy Class Learn how to gather ideas, write jokes, do stand-up delivery and command a stage all in a fun and collaborative atmosphere. Led by stand-up comedian Nic Enright-Morin, this beginner class is for anyone wanting to step out of their comfort zone or get back on stage. Finish with a comedy showcase in front of an invited live audience in the Studio Theatre! Ages 19+ | January 17–February 21 | 6:15–8:45pm | $201 | #236389
FILM DIRECTING
Get skills in film directing from filmmaker Orsy Szabo! Learn how to write your own shot lists and story boards, what a director's job involves, how to give actors direction and break down a script. This is a participation class where students will act and direct each other. Ages 12–17 | January 19–March 2 | 6–8pm | $151.20 | #236395
CLICK HERE for course details
---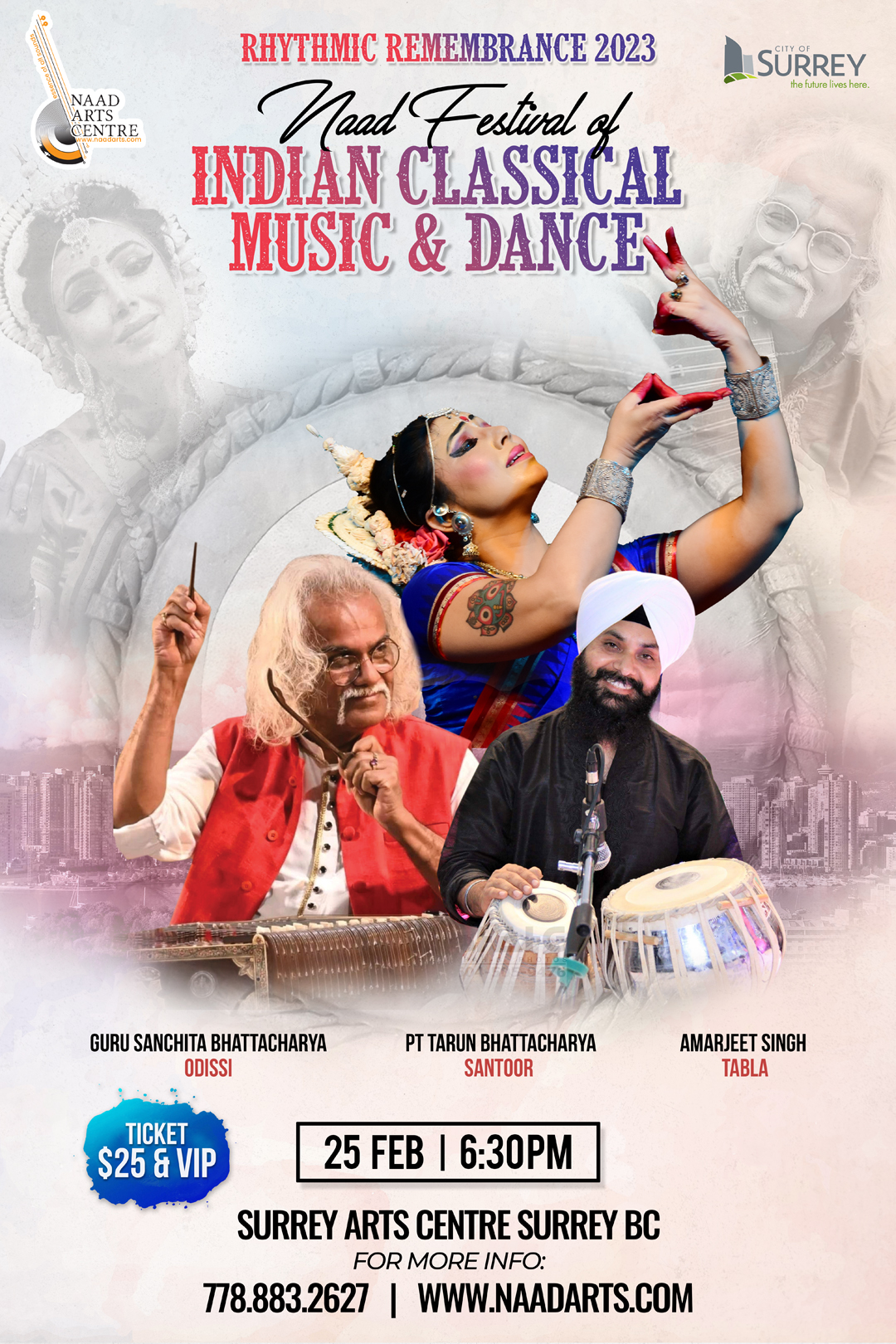 ---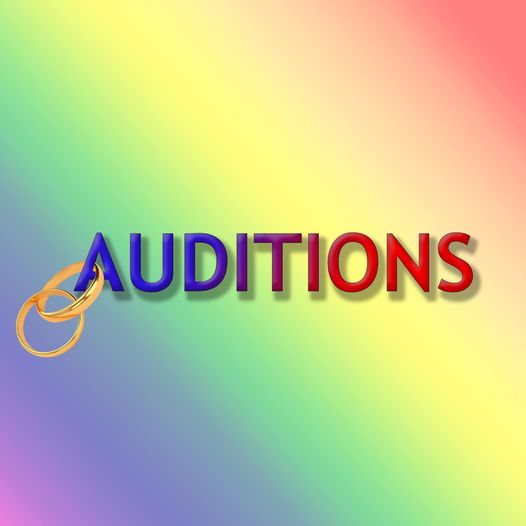 Perfect Arrangement by Topher Payne
Directed by Kayt Roth Run Dates: April 13-22 , 2023
n-person auditions: Monday, January 9 and Wednesday, January 11, 2023 from 7pm onward (first come, first served) at Bethany-Newton United Church (14853 60 Ave, Surrey). In-person auditions will be cold reads from the script. Zoom and Self-Tape Auditions: Saturday, January 14, 2023 (by appointment) Self-tape Auditions: Will be also accepted until 11:59pm on January 14, 2023. Auditions are open to everyone regardless of background, race, gender, orientation, or ability, including those who are LGBTQ+, BIPOC, two-spirited, white, cisgendered, and disabled. Please let us know if any accessibility requirements, and we will do our best to accommodate you. Show Details: Run Dates: April 13, 14, 15, 20, 21, and 22 , 2023 at Bethany-Newton United Church. Matinee/relaxed performance and evening performance on Saturday, April 15th. One additional performance at the Fraser Valley Zone Festival in May 2023.
Click Here for details
---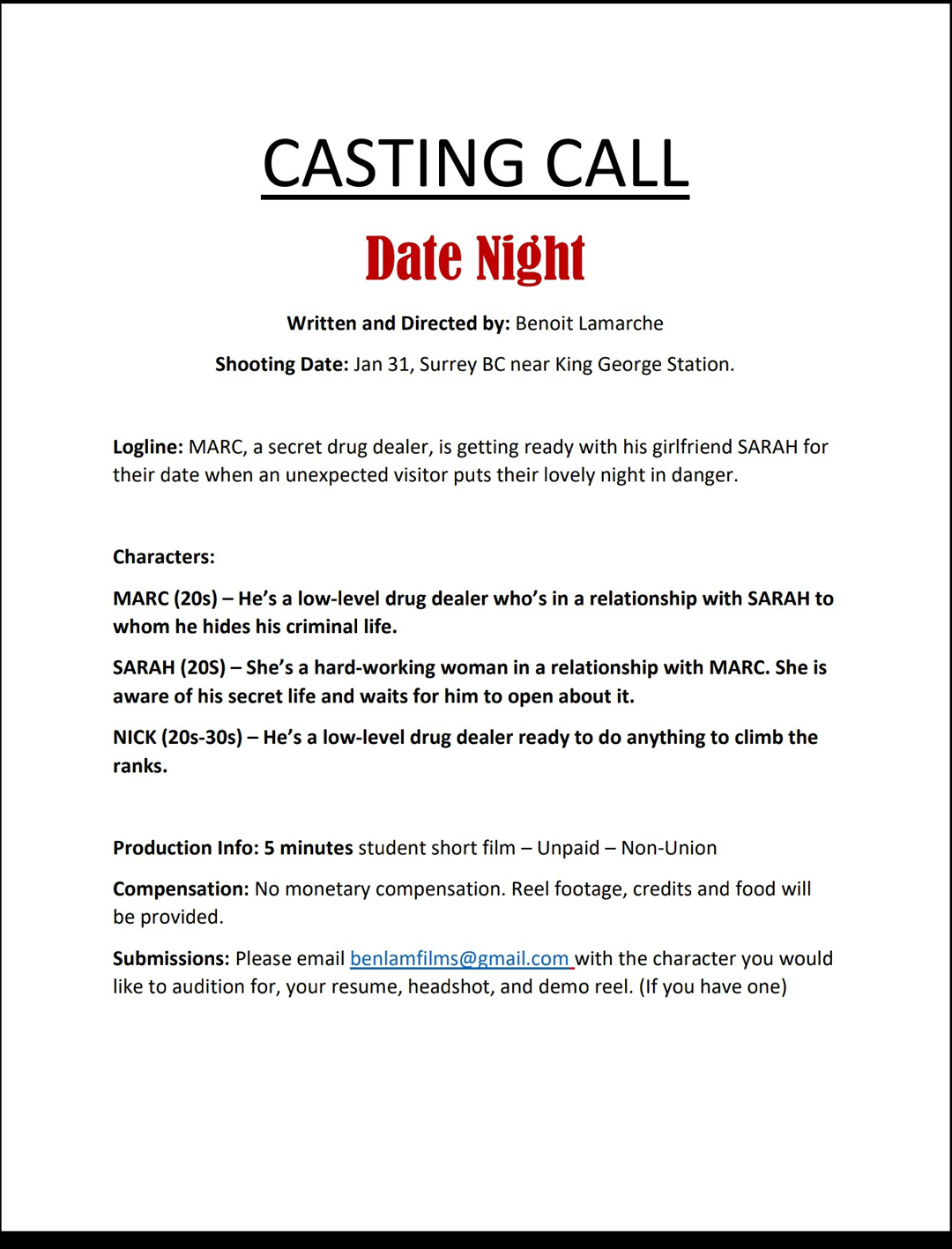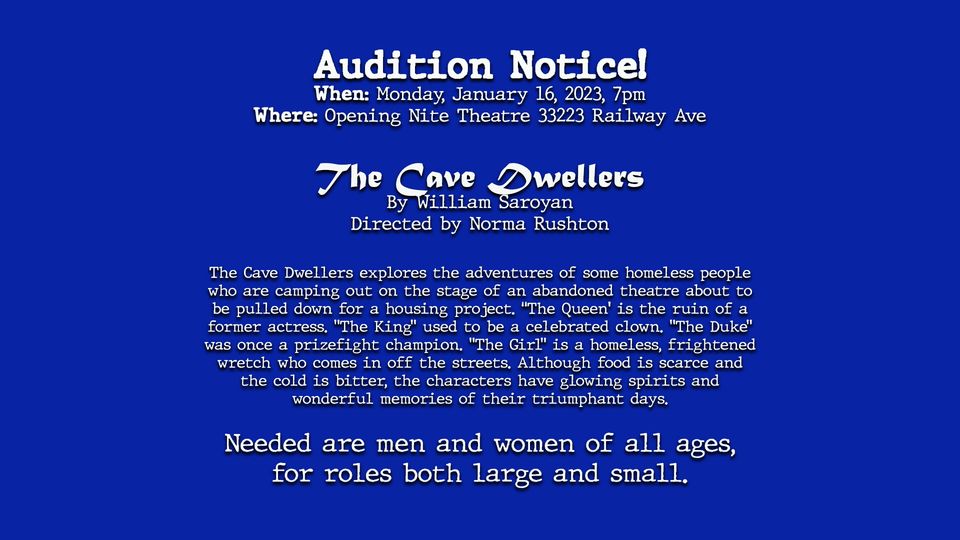 Click Here…for audition details
---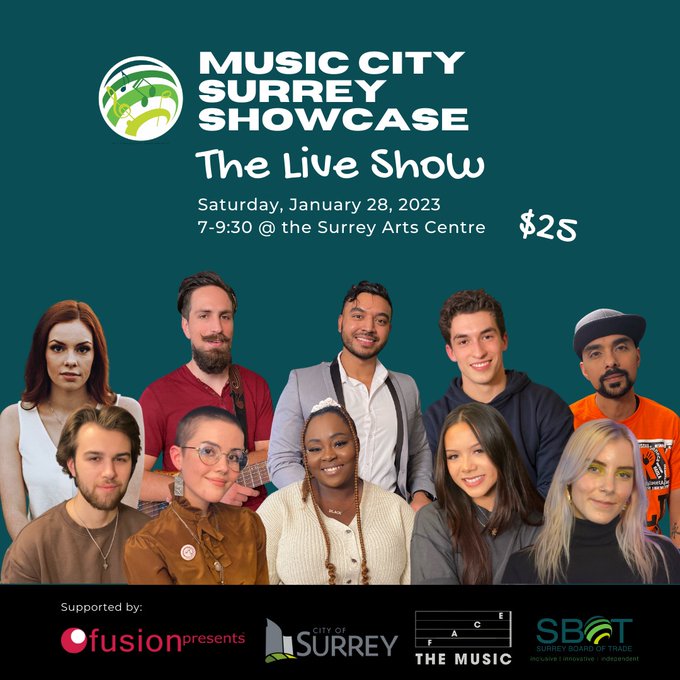 The SBOT Music City Centre and FUSIONpresents proudly present the first annual LIVE Music City Surrey Showcase @ the Surrey Civic Theatres on Saturday, January 28!
This amazing musical event will showcase many Surrey-based artists, including Ben Dunnill, Kylie V, Colin Sankey, Ashley Pater Music, Ranj Singh Indo Folk Music, Wilona Joy, Kaushal Deo, A-Slam, and many others! Each artist will perform at least 2 songs LIVE! This will be a night to remember! Seating is limited, so make sure you book your tickets soon to witness the outstanding musical talent that we have right here in Surrey.
Click Here…for tickets
---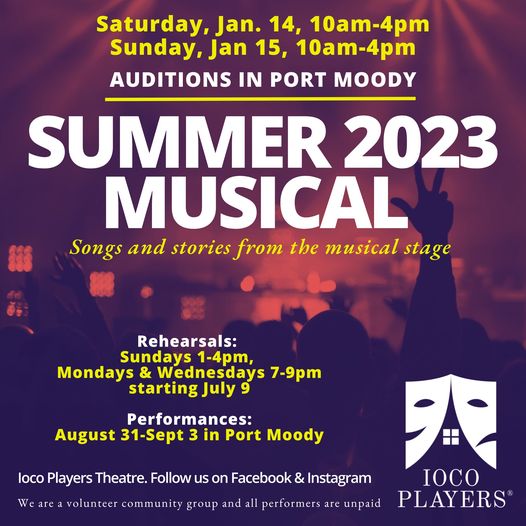 ---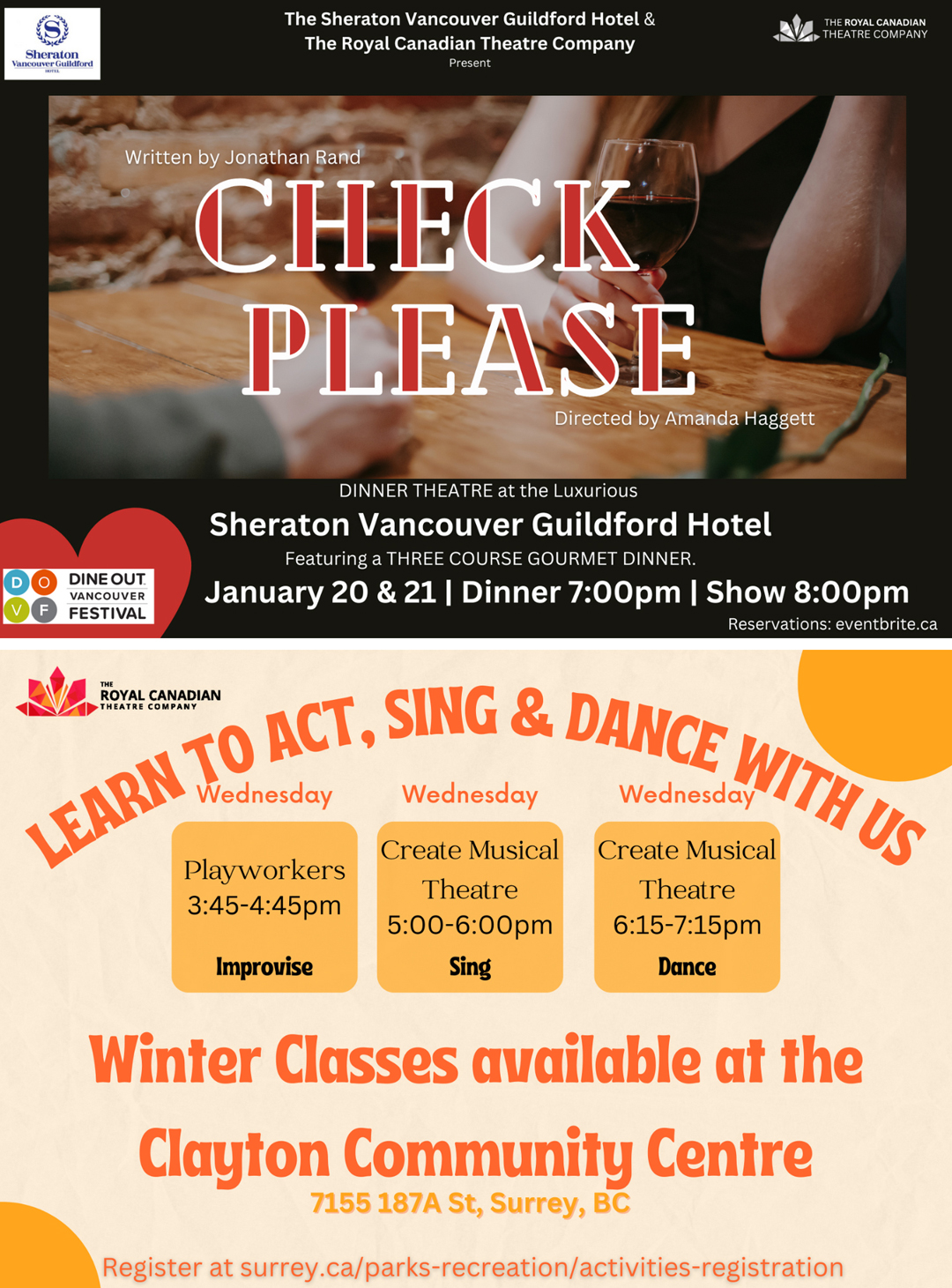 ---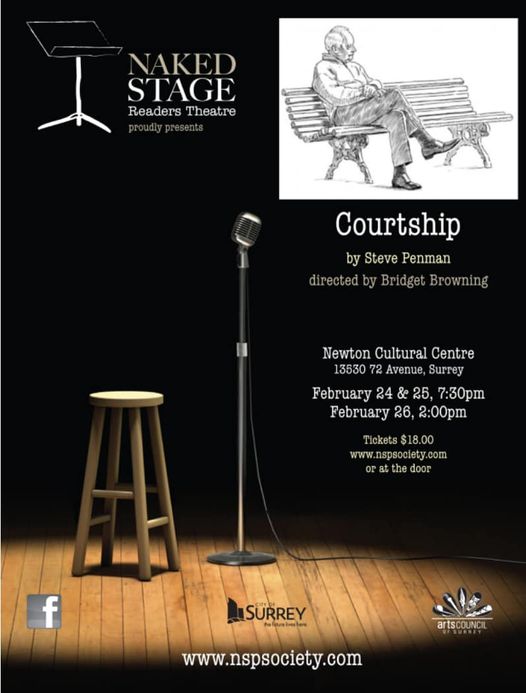 ---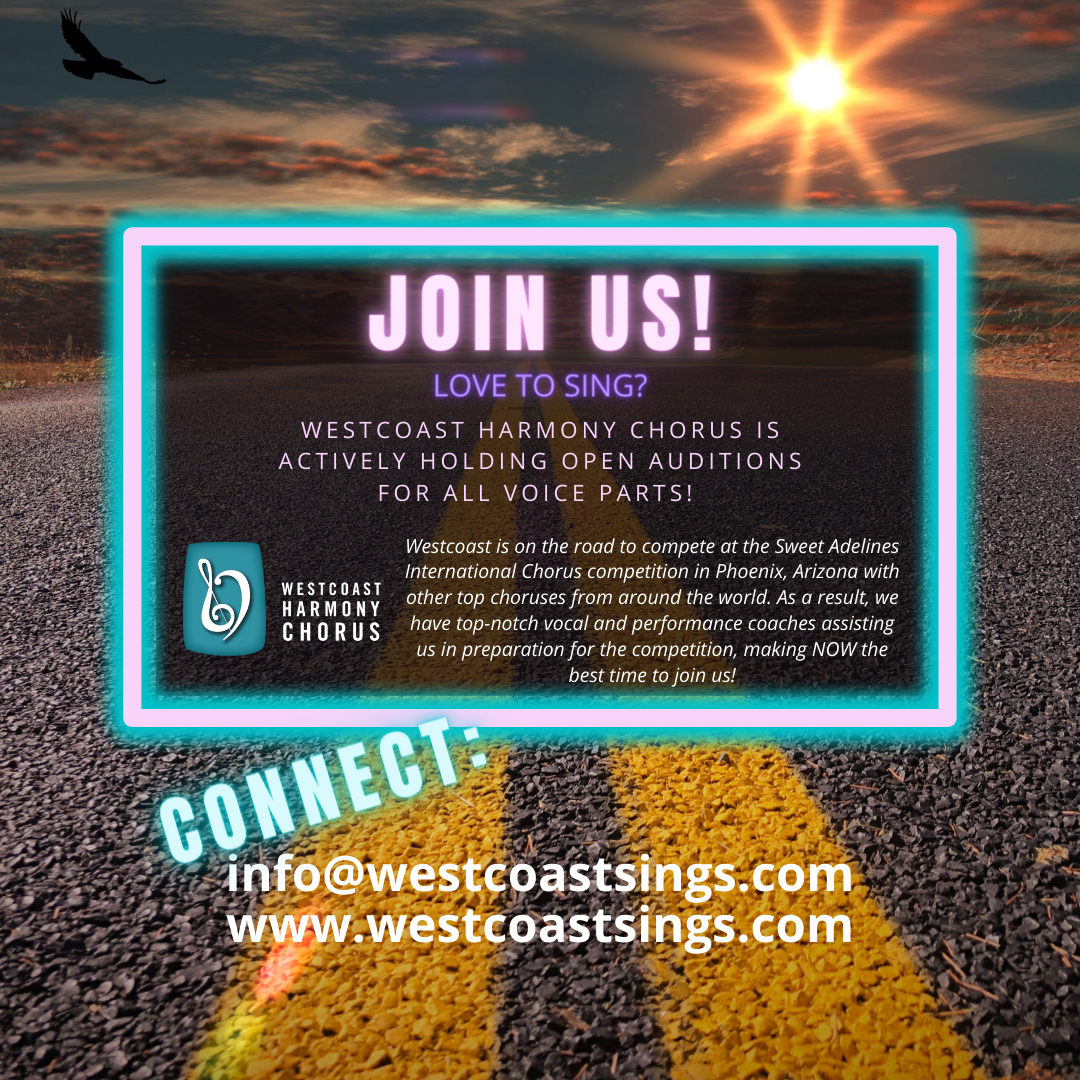 Westcoast Harmony Chorus: Welcoming new members at all experience levels. We are BACK to IN PERSON rehearsals, guests are welcome and encouraged to participate! Contact membership@westcoastsings.com and or visit www.westcoastsings.com to learn more!
Westcoast just recently launch a new public website (www.westcoastsings.com) and now as we move forward through the pandemic, we are focused on, and extremely excited to be preparing for our International Competition, this September, in Phoenix Arizona!
---
With permission from West Coast Harmony – you are invited to watch this uplifting and inspiring video of amazing vocals. This video was done during COVID entirely by Video Conferencing.
Congratulations to everyone who made this production possible.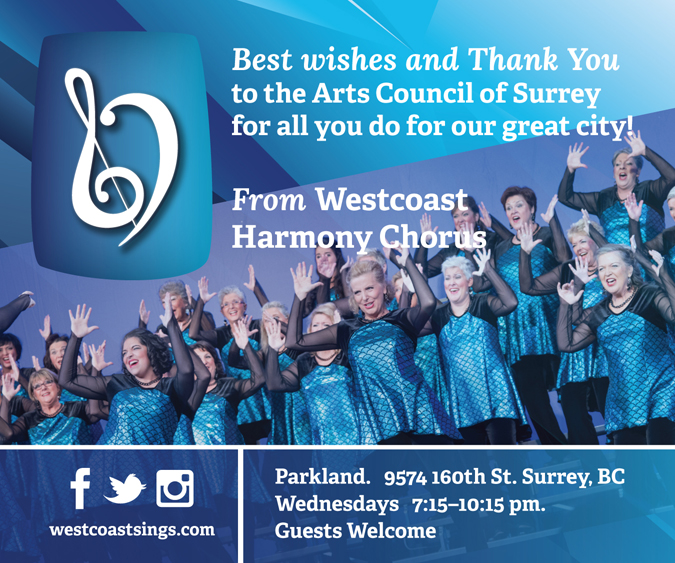 Want to know what you are getting into before you contact this great group? Take a look at the performance in the video below and check out all the smiling faces – these people are having fun and creating art …why not join them?!
---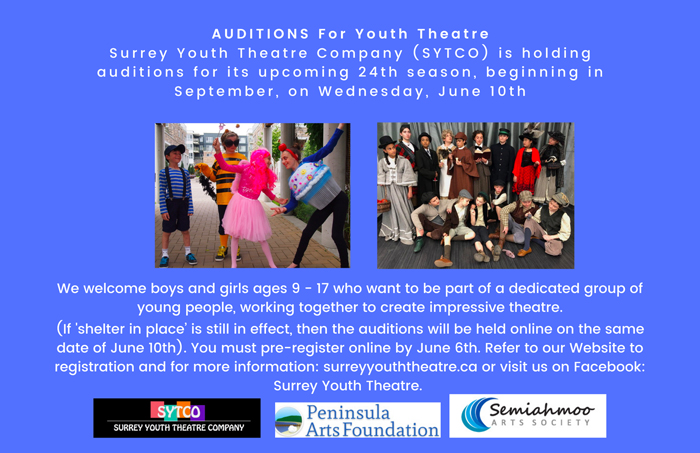 ---
Dean Paul Gibson shares his thoughts on how to make a living as a performer
---