Events | Performances | Workshops | Classes
---
Scroll Down For Current Information
CALLS FOR ENTRY: Click Here
---
Journalist MELANIE MINTY penned a great article on the Performing Arts entitled 'Theatre Matters' and the ACS thought we would share this brief yet poignant expose with you. Please note that Performing Events continue after this article – please scroll down to view.
PHOTO: Contributed
Live theatre performances are acknowledged every year when Broadway celebrates the performing arts with the Tony Awards. "Theater teaches you how to understand other people and how to feel empathy for those who are not like us," said John Leguizamo, winner of a Special Tony Award.
Producer Orin Wolf accepted a Tony for 'The Band's Visit', proclaimed Best Musical. In his acceptance speech he said, "Music gives people hope and makes borders disappear . . . our show offers a message of unity in a world that more and more seems bent on amplifying our differences. In the end, we are more alike than we are different."
The 2018 excellence in theatre education award went to Melody Herzfeld of Marjory Stoneman Douglas High School in Parkland, Florida, who "sheltered 65 of her students in a small office for two hours until help arrived and led all of them to safety" during the massacre. Teens from the school performed Seasons of Love, and were given a tearful standing ovation.
Theatre matters. It provides a platform for cultural differences, aspirations, history, and heroism. While most of us will never be part of a musical or play on Broadway, live theatre is part of our own community. Dance, music and theatre programs in our schools, bridge cultural and language differences. Community theatre clubs give everyone a chance to live the Broadway experience.
Take time this summer to participate in a live performance, take an acting workshop, start a dance class. There is a world of options waiting for you. Look at the ACS member groups. Find a place to participate. Make borders disappear.
---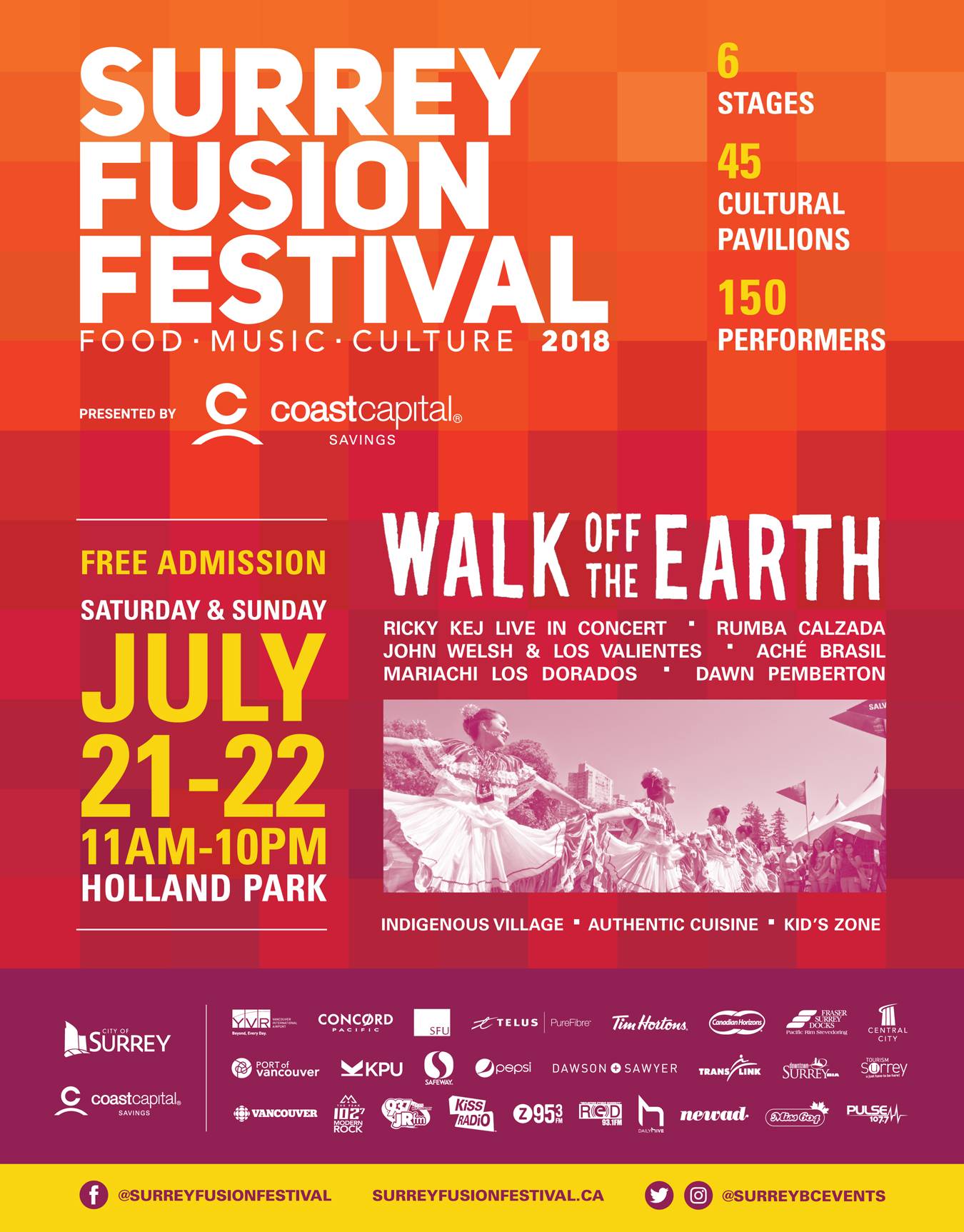 ---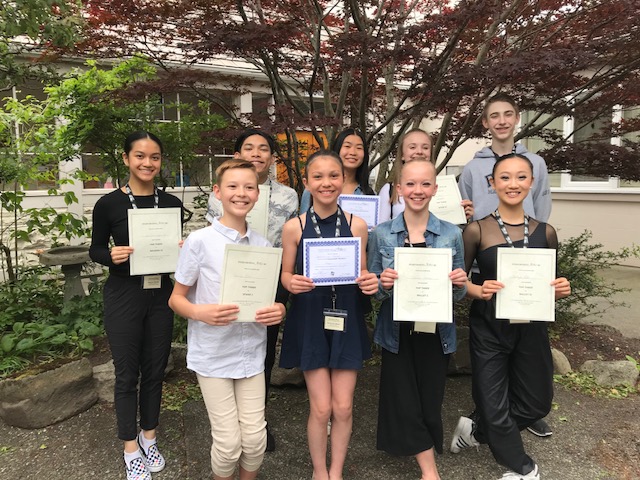 SURREY DANCERS STAKE THEIR CLAIM AT THE 2018 PABC 'PROVINCIALS'
From May 29th through June 2nd 2018 over 640 artists gathered in beautiful downtown Victoria at the CCPA Performance Hall on Vancouver Island for the Performing Arts BC Provincials; a festival highlighting Dance, Music and Vocal Arts from across BC. Of the 640 artists, 156 were specifically dedicated to dance.
This year, 33 Provincial festivals participated with 15 being multi-discipline and four being strictly dance oriented. 65 merited performers, those who participate but are not official representatives and are not judged, chose to come and take part in this extraordinary gathering of artists. We were lucky enough to have 11 dancers representing SFD 2018 as well as Carol Girardi (SFD Treasurer and Director) and Karen Law (SFD Ballet Section Head) attend the 2018 PABC Provincials.
Of the 11 SFD dancers participating, three won First place, four were Runners-up, and two received Honourable Mentions. Two merited dancers were also chosen to join the SFD contingent in Victoria. These were outstanding results from our talented Surrey dancers! Congratulations to our First Place winners: Sabina Nelson (Ballet I), Kaitlin Cheung (Modern II) and Gregory Jungco (Modern III); Runner-ups: Harrison Last (Stage I), Vanessa Hodges (Modern I), Caitlyn Woo (Ballet II) and Lexi Barr (Stage II); and the Honourable Mentions: Katherine Mezei (Stage I) and Erin Lum (Stage II).
No Borders Group Dance Challenge

Grand Champion Winners of 2018 No Borders Group Dance Challenge were:
First Place Style && Grace Varsity – Praise Team
Second Place – Pair Bonds Caulfield School of Dance
Third Place – Something Rotten – Peggy Peat School of Dance
---