WILD & FREE
by Wendy Mould | CDM | AFCA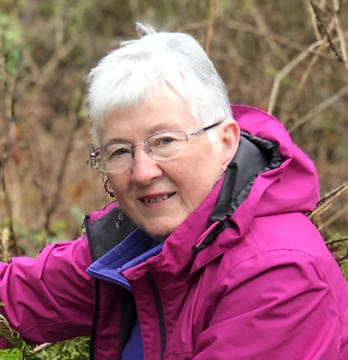 Canadian Wildlife Artist Wendy Mould is excited to share her passion with you. Her paintings and drawings reflect the inspiration she derives from being in nature. "I am constantly seeking the dynamic rather than static form of my subject. I want to show their intimate connection with their habitat. " A young bald eagle resting on an old snag, a female seal tending her young pup on a sunbaked rock, a pair of finch perched on an old wood barrel nestled in the bush; life of the Wild n Free. Wendy uses the soft touch of graphite and the excitement of watercolour to bring her work to life. "I feel I have succeeded when I see someone stop and ponder by my painting and suddenly smile, as they make a connection with my subject."
Wendy Mould, AFCA, CDM is a wildlife artist, teacher, presenter and blogger on Painting, Drawing and Marketing for Artists. website: www.artbywendy.com Blog: www.artbywendysblog.blogspot.com
Join Wendy as she discovers the 'POWER of the LINE' in her latest installment for the ACS 'Instructional Series'….click here to access!
Also,
Please watch this 'INTRODUCTION TO VIRTUAL SHOW WILD n FREE' video prepared by the artist herself!
As part of her exhibition, Wendy has created an additional 3D piece. She would like to to view this video of the work.

BOOK ART: An introduction to Book Art featuring "Ducks on the Water" | IMG ABOVE: Wendy Mould_ Ducks on the Water_Book Art_Acrylic, Watercolour,Ink_5.5 x 45 in._ $300