ACS Gallery's November exhibition was a success for artist Amy Lee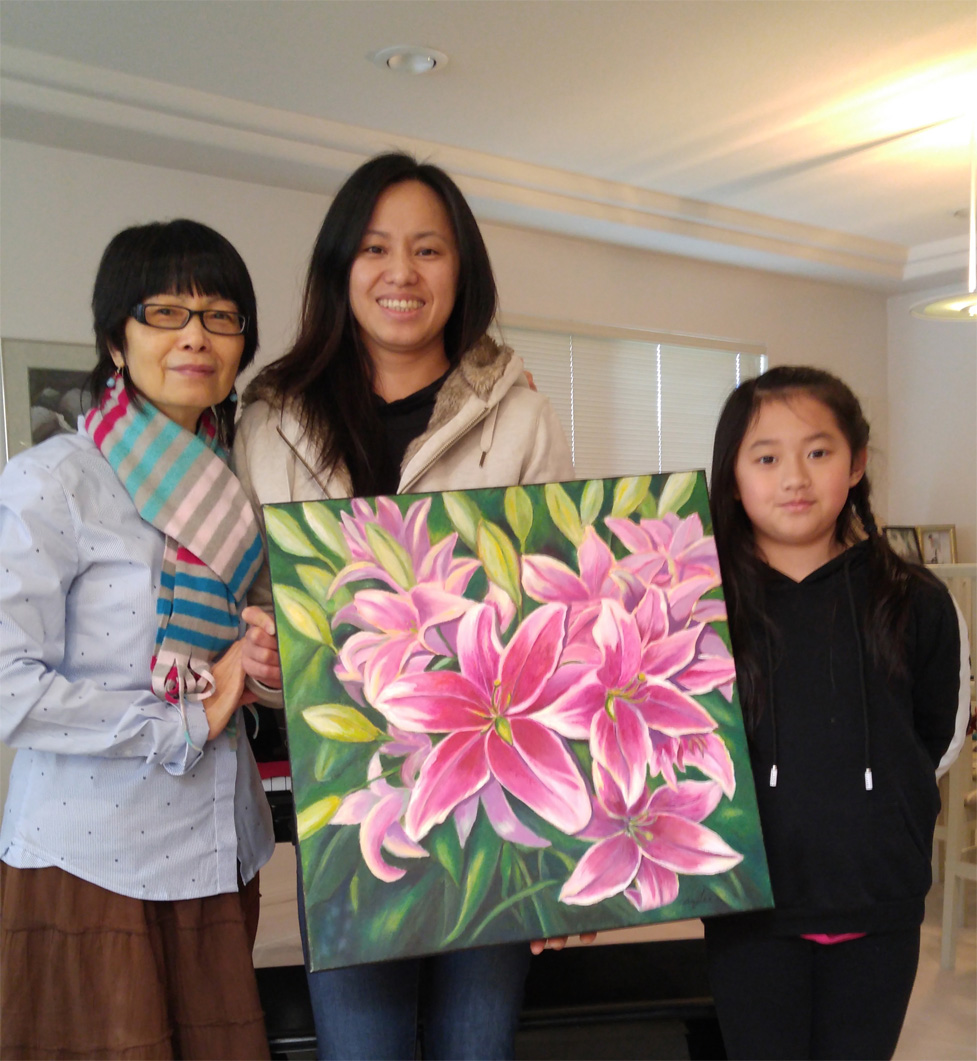 In November, the ACS Gallery in Newton Cultural Centre hosted artist AMY LEE with her show of work entitled MY FAVOURITE THINGS. After a successful showing and reception, Amy's was pleased to announce the sale of her painting 'Floral Flamingo's' to new patrons Vivi and her daughter – congrats Amy!
Want to sell you work in our Gallery or on line at the ART SHOP – contact us at info@artscouncilofsurrey.ca.