Rehearsal? Meeting? Putting on a play? Showcase your talent? Spoken Word Slams? Group exhibitions?…your space is waiting for you at the Newton Cultural Centre.
The Newton Cultural Centre is the perfect space to accomodate a wide variety of visual, literay and performing arts. We are an affordable and state-of-the-art facility with staff knowledgeable in the arts. If you are looking for space to any artist reason – come talk with us first. But book early, to avoid disappointment.
For more detailed info on the Newton Cultural Centre CLICK HERE
---
Crowds Gather For Bonsia….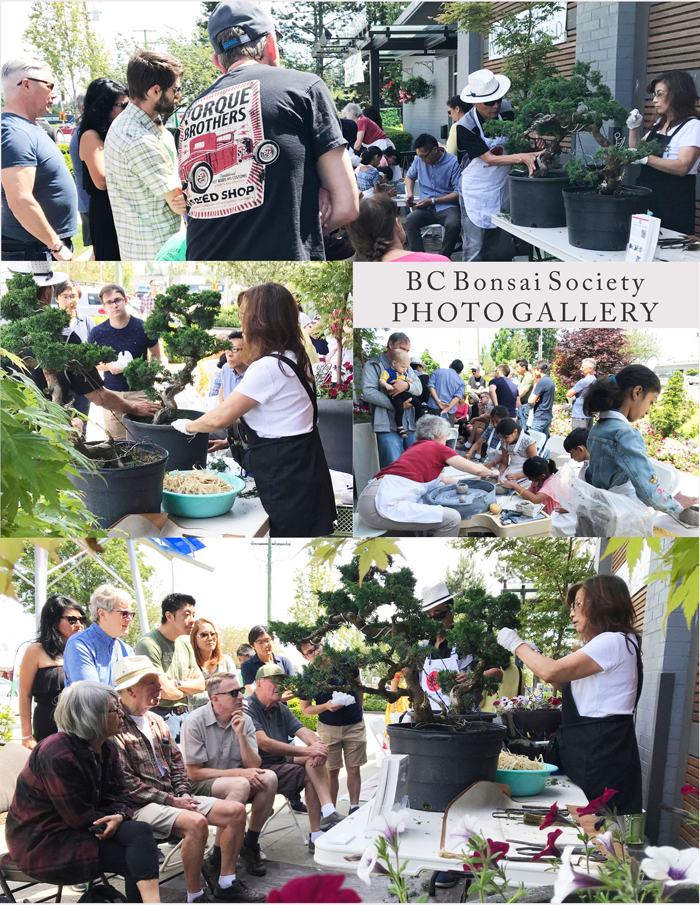 The BC Bonsai Society
By: Ryan Broderick
Meetings are the first Thursday of each month (Sunnyside Hall, 1845 – 154th St.) at 7pm, February – December. All welcome to join.
On June 2nd, they hosted their 13th annual Surrey Artisans Show at the Newton Cultural Centre, with astonishing varieties of bonsai trees displayed. Viewers voted on their favourites to help determine a winner for the purpose of bragging rights!
Present at the Surrey Artisans Show was bonsai master himself Tak Yamaura founding club president of the BC Bonsai Society and co-owner of Bonsai Floral Gardens, where an audience watched the live styling demonstration of the care tasking of bonsai. Tak was trained in Japan with 45 years' experience.
BC Bonsai Society shares their enjoyment of bonsai by showcasing and demonstrating at community exhibits, fairs and local events. bcbonsaisociety.org: bcbonsaiinfo@gmail.com
---
NCC – A Place For Everyone! The VAUDEVILLIANS are rehearsing for their annual Fall show that is sure to be another smash hit! This is a part of the chorus line who book the Newton Cultural Centre regularly to practice for the performances.