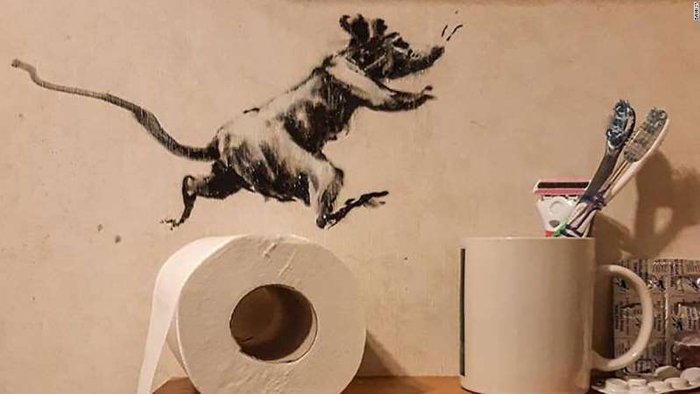 The ACS has invited fellow Surrey artists to share their COV-ART© in the SPOTLIGHT May edition and again in June with our TOGETHER…apART© Visual arts online exhibition.
While we have receive some incredible work ( keep it coming people) – we thought we would take a look at what world renown artist BANKSY was up too – and he didn't disappoint.
However, I am not sure that we would be comfortable going to the washroom is 'shim's' place…what do you think ?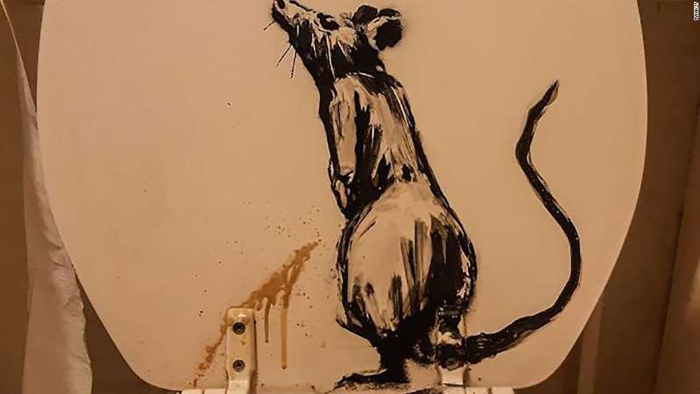 Banksy is an anonymous England-based street artist, vandal, political activist, and film director, active since the 1990s. His satirical street art and subversive epigrams combine dark humour with graffiti executed in a distinctive stenciling technique