PHILLIPS AUCTUON HOUSE (London) Hauls In $41 Million In White-GLove Contemporary Auction …online!
[Excepts from Artnrenews | Nate Freeman | July 2nsd, 2020
Months ago, having a high-powered contemporary art auction in New York City seemed like a pipe dream. But July is here, and the major auction houses appear to have figured out how to sell art in a newly distanced social landscape through a combination of in-person specialists and bidders raising paddles via cyberspace.
Days after the surprisingly lucrative Sotheby's auction Monday, Phillips held an hybrid online and in-person affair in which each of the lots found a buyer—known as a "white glove" sale—en route to a haul of $34.7 million at the hammer, or $41.1 million with premium. The hammer total was smack dab in the middle of the $29.4 million low estimate and the $41.6 million high estimate.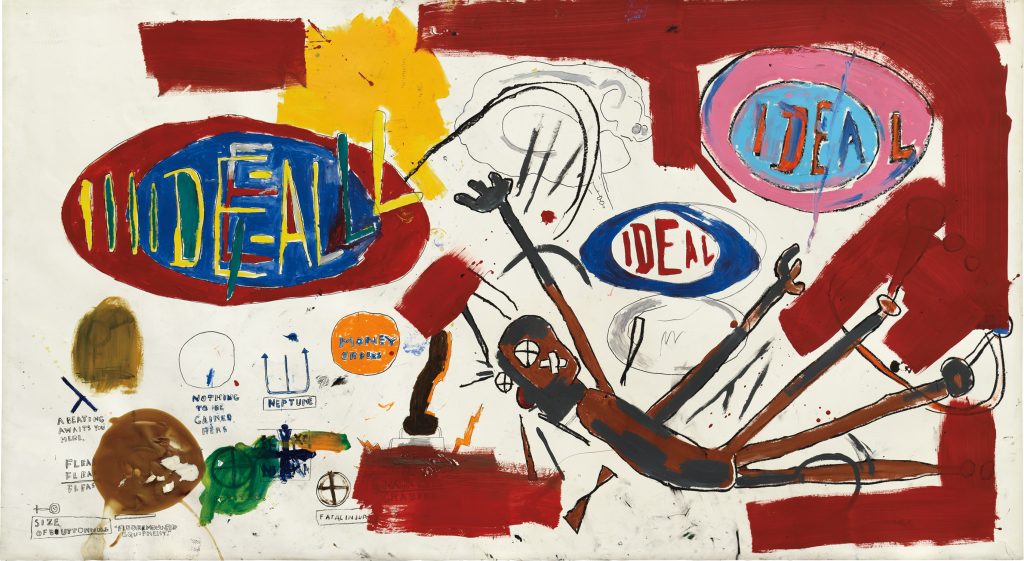 [
PHOTO: Jean-Michel Basquiat's Victor 25448 sold for $8 million
]
"Tonight's sale was a resounding statement about the strength of our market, the contemporary market in particular, as there's a certain amount of huge pent-up demand if you think about the amount of money that would have been spent in the global art market," Phillips CEO Ed Dolman said in a live zoom press conference following the sale. "It's quite obvious to us there's a significant amount of money on the sidelines waiting to get a chance to get back in the art market."