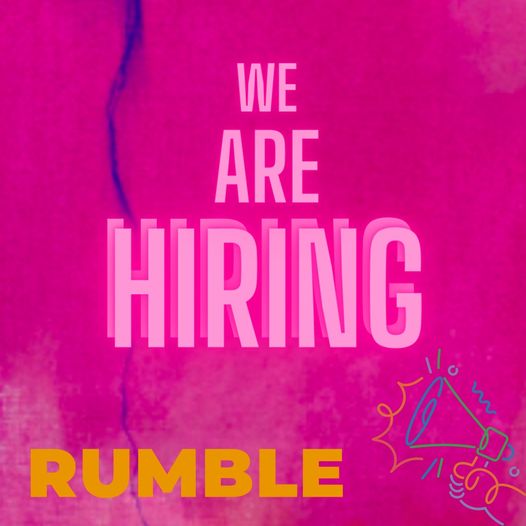 JOB OPPORTUNITY
We are hiring an Artistic Producer or Artistic Producers (plural) to support Rumble's general operations. The position(s) could be part time or full time, we encouraged you to propose your preferred scenario. Think of it as a build your own job for the producing role you are looking for.
We have advertised the position or positions as "Artistic Producer" as it covers the widest range of duties and responsibilities. The exact job title will ultimately be determined based on one's application and completion of Rumble's recruitment phase.
Deadline for application: JULY 4th 2023
For more info:
ABOUT US | Rumble Theatre creates, presents, and produces contemporary performance. Working in a decentralized collective model, Rumble is committed to prioritizing projects and initiatives that utilize art to expand collective imagination, collaboration, and build a deeper understanding of relationality and community.