Events | Exhibits | Workshops | Classes
---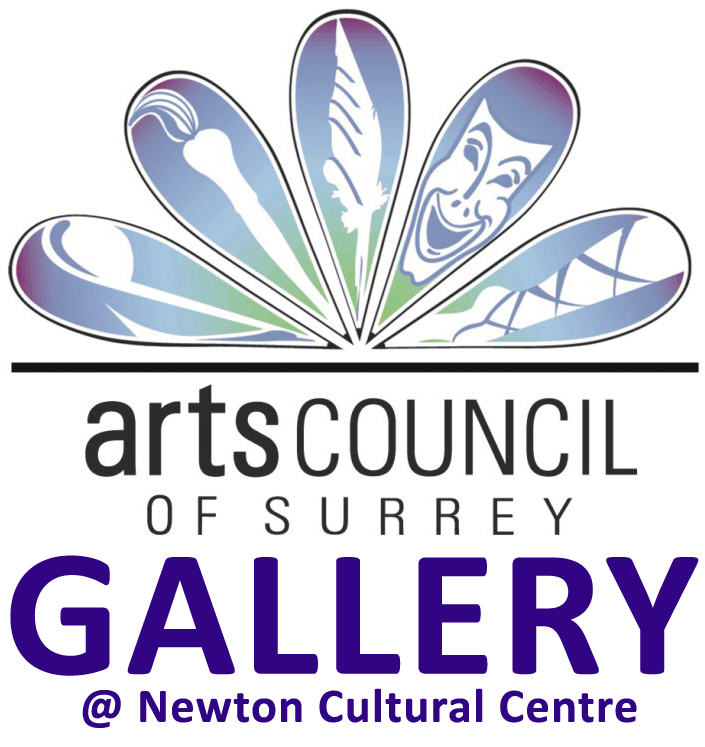 presents
The
ACS VIRTUAL GALLERY
presents


CLICK ON IMAGE ABOVE TO ACCESS EXHIBITION
SOLO EXHIBITION
September 2-28, 2022
featuring
'The Articulation'
by
STEVEN ROBINSON
plus
ACS GALLERY TALK © …coming September 15th
ACS PREVIOUS VIRTUAL EXHIBITIONS
---
***NEW*** DEADLINE EXTENDED | September 30th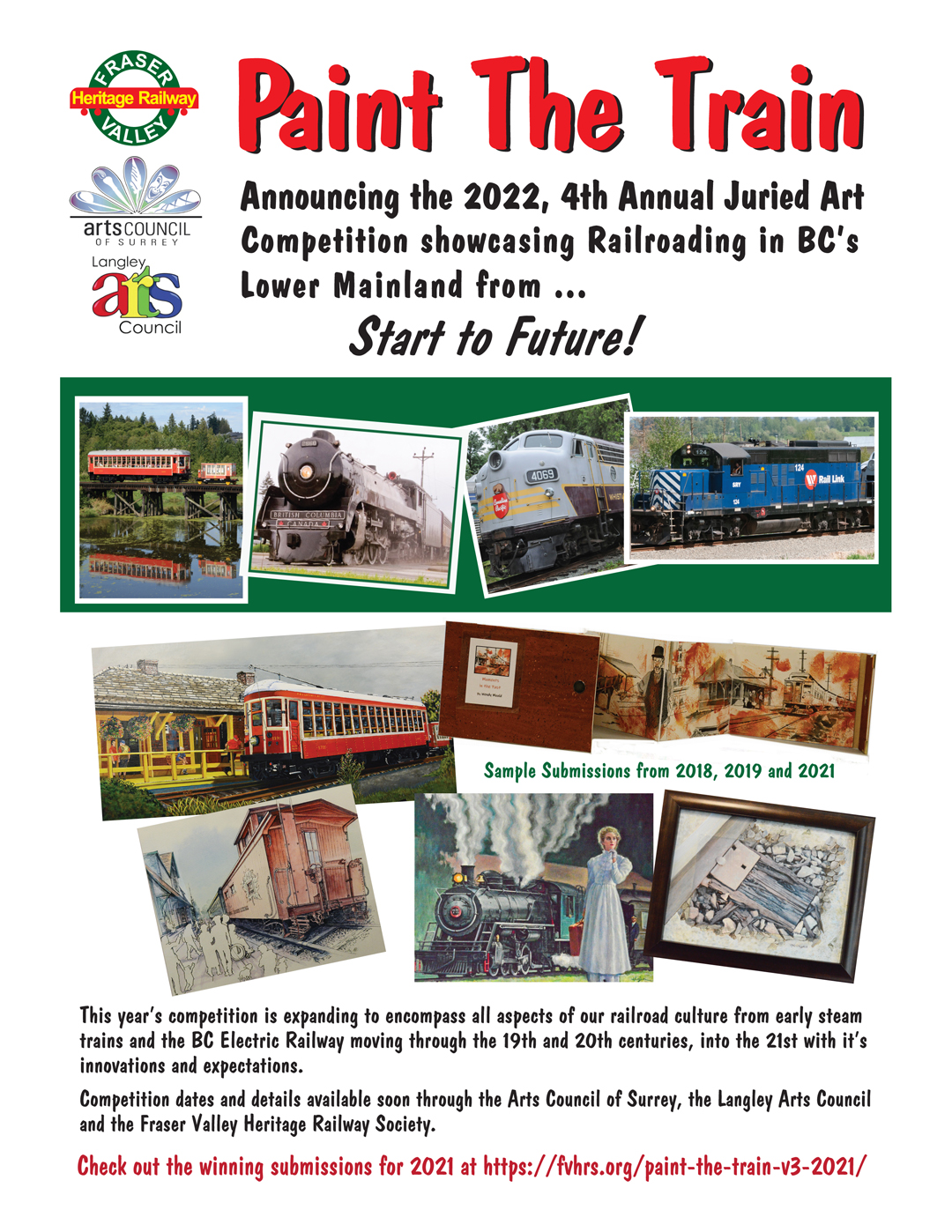 ***NEW***ENTRY FORMS & DETAILS***FILLABLE***
Click Here for ENTRY FORM AND DETAILS | ADULT
---
Click Here for ENTRAY FORMS AND DETAILS | JUNIOR
---
You still have time to register and submit your art work as we have extended the deadline until September 30th. Please review the NEW APPLICATION FORMS for Delivery of work, exhibition detasil and conditions, as well as application forms.. Contact info@artscouncilofsurrey.ca for application form and additional information or visit http://artscouncilofsurrey.ca/visual-arts/
The competition is in its fourth year, and this year we've made some exciting changes. We've added the Junior categories for artists age 10 – 17 to submit their work to be juried among their peers. These young artists will have the chance to be chosen to win their own set of prizes in each of the Junior categories.
For the general/adult artists, through some amazing sponsorships:
Colwin Electrical Group, Cloverdale Paint, Sitelines Architecture, BC Power Pioneers, Southern Railway Raillink, Lark Group, Fraser Valley Heritage Railway, Arts Council of Surrey, Langley Arts Council, Opus Arts Supplies, Deol Lawyers, Bal's Mobile Dental Hygiene, Buchanan Printing, and Pacific National Railway,
We've lined up a top prize of $550 first place per category,second prize earning artists $350, third prize $150, and Honorable Mention $50.
Winning work will be displayed at the Newton Cultural Centre gallery for the month of October, and online in the Arts Council of Surrey virtual gallery. Afterward, the show will travel to Langley Arts Council and be on display from Dec 9 to Jan 4.
---
Annual Christmas Card Competition
Literary & Visual Arts
Deadline: October 31st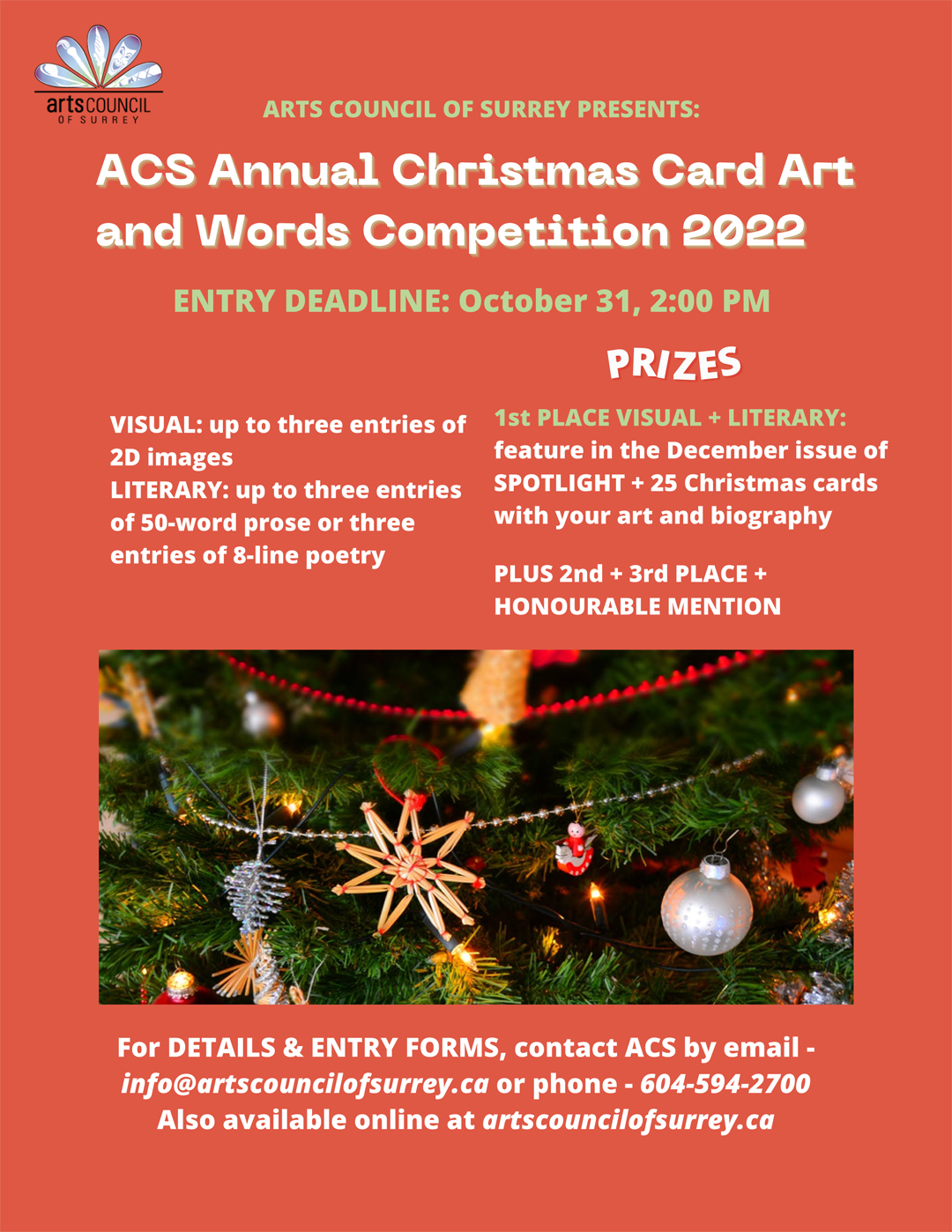 ACCESS Competition Details & Fillable Entry Forms
---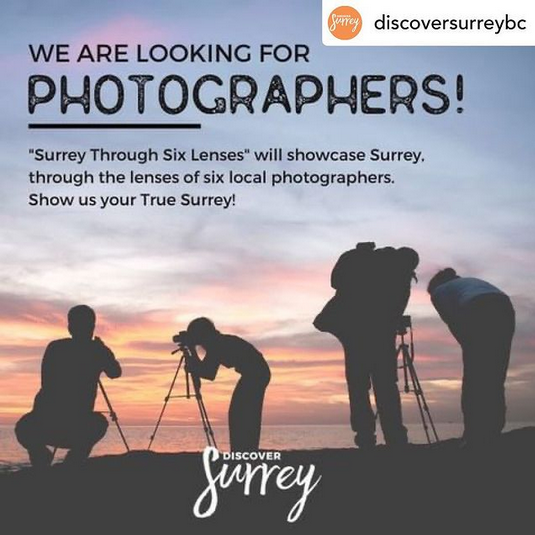 DISCOVER SURREY | CALL FOR PHOTOGRAPHERS |
DL Sep 20th
@discoversurreybc Attention Surrey photographers! We are on the hunt for six (amateur or not) photographers to participate in a photography project with us. We are looking for at least six images that showcase your neighbourhood, as you experience it. You will be asked to complete a six-question form and provide at least one image that represents your answer to each question. We'll pair you with two local businesses to make a connection and capture business owner profile images, but the other four are up to you (and feel free to dig into your archives – if you already have four amazing images that you'd like to share, that's great! But you can also lean into the campaign and capture fresh imagery that tells a cohesive story.) Final, edited photography should be provided by September 20th – how and when you shoot is up to your creative vision! If you're curious follow the link in our bio for more information.
---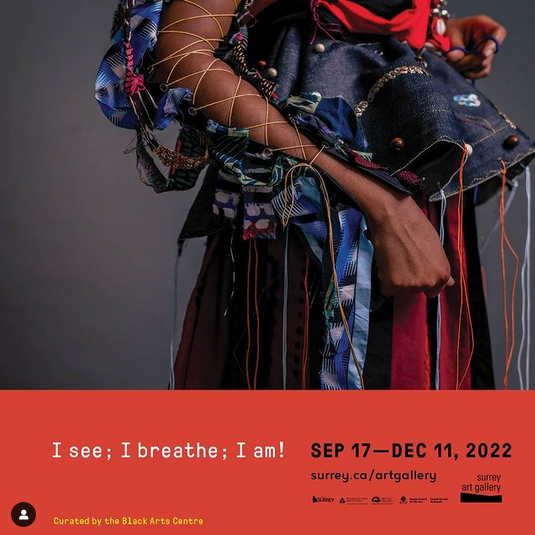 CITY | Surrey Art Gallery
I See; I Breathe; I Am | Fall Line Up + Open Reception
"I see; I breathe; I am!" features artists Nancy Ainomugisha and Olúwáṣọlá Kẹ́hìndé Olówó-Aké building on the theme of plurality of Blackness presented in "Concealed Cultures: Visualizing the Black Vernacular." Going beyond themes of representation, Ainomugisha and Olówó-Aké use storytelling, photography, and film to expand the conversation on how society interprets Blackness. ID: A poster featuring a close-up of Olúwáṣọlá dressed in intricately designed red, maroon, blue, and black garment adorned with beads and colourful strings that hang down. The text reads: "I see; I breathe; I am! | Curated by the Black Arts Centre | Sep 17 – Dec 11, 2022 | surrey.ca/artgallery"
OPEN RECEPTION SEP 17 Mark your calendars for Saturday, Sep 17 for the opening reception that launches it all! An artists' panel with exhibiting artists Michele Bygodt, Olúwáṣọlá Kẹ́hìndé Olówó-Aké, and Odera Igbokwe kicks off the evening at 6:30pm.
---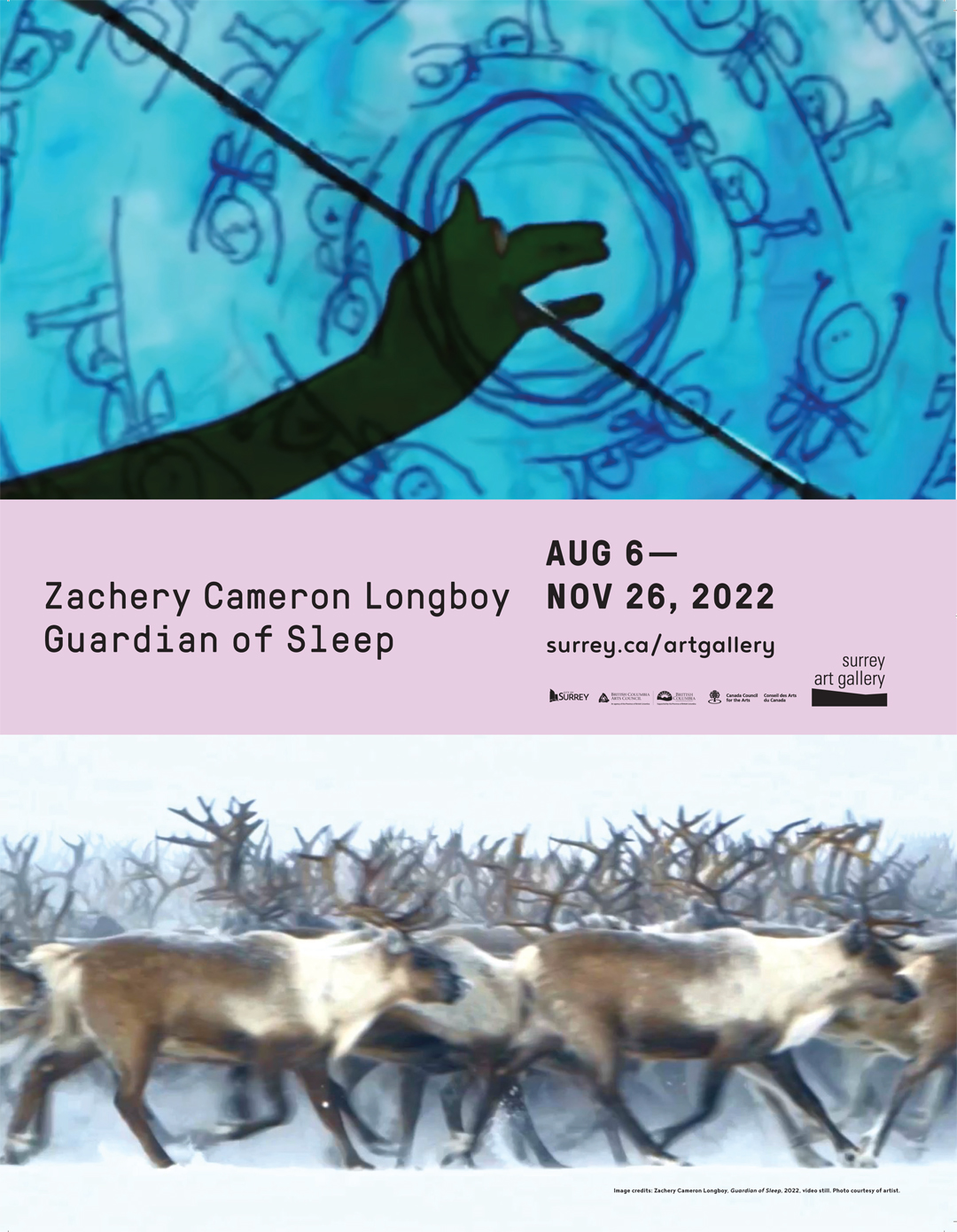 CITY | Zachery Cameron Longboy: Guardian of Sleep | Until Nov 26th
Morphing animations reminiscent of petroglyphs, running packs of caribou, and footage of the baton-twirling artist leading a Pride parade out of the forest are some of the images in Zachery Cameron Longboy's video installation Guardian of Sleep. Created completely on his iPhone, this work is the latest in Longboy's video and performance-based arts practice, which spans the 90s to present, and visually speaks to the artist's layered experiences of identity.
Click Here to Learn More
---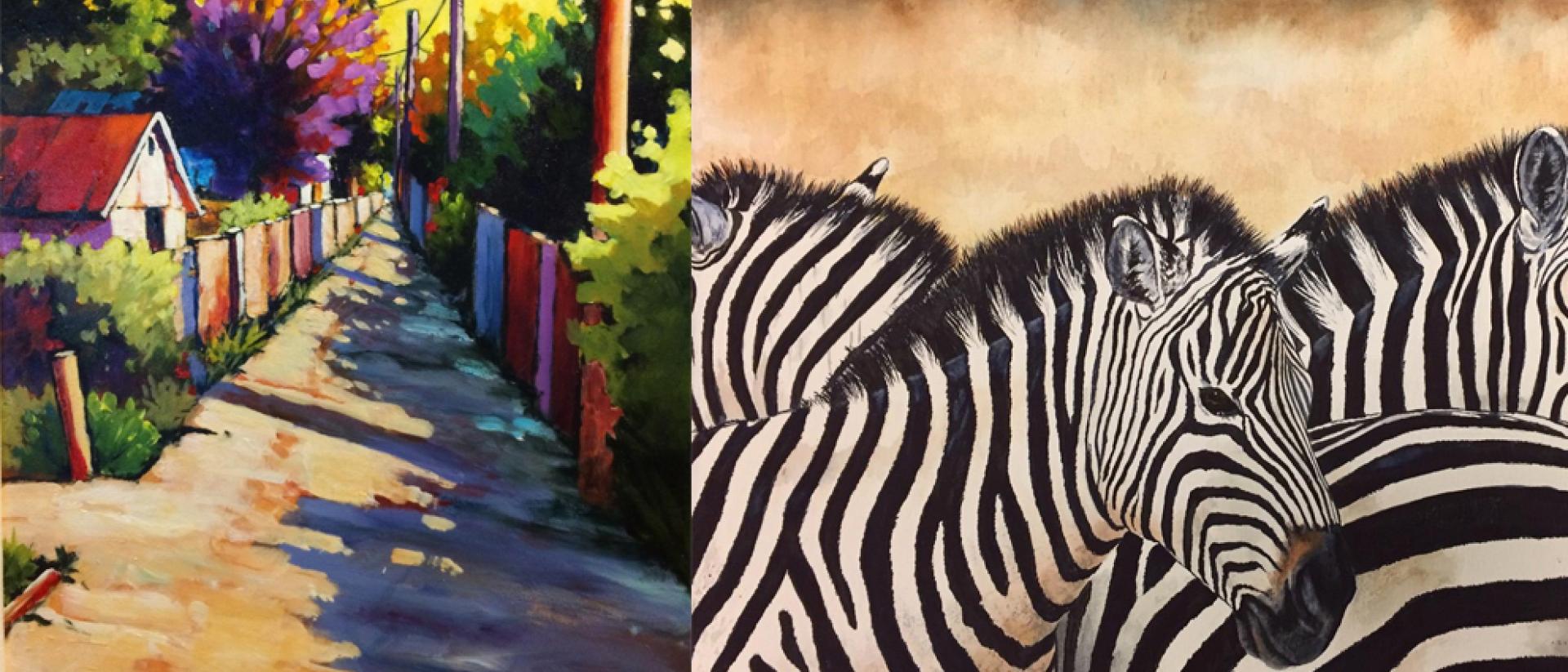 FEDERATION OF CANADIAN ARTISTS | Fraser Valley Chapter Presents: Fresh Paint! | Until October 16th
The Federation of Canadian Artists' Fraser Valley Chapter returns to the Gallery for a newly juried showcase of paintings on a variety of themes. You'll see paintings from both professional and emerging artists, with prizes awarded by the Fraser Valley Chapter for merit.
Click Here for Exhibition Details
---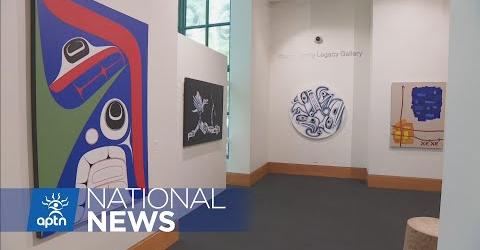 CITY | ATHEANA PICHA EXIHIBITION
"I feel like art is a key healing component for me… culture has been a very big lifeline," says Atheana Picha, artist of "Echoes" mural on the Arts Centre. Watch the APTN video to learn more about the meaning behind her work and practice and her latest exhibition at the Bill Reid Gallery. https://www.youtube.com/watch?v=l_6nRFahyyc
Click Here to Access Youtube Interview
---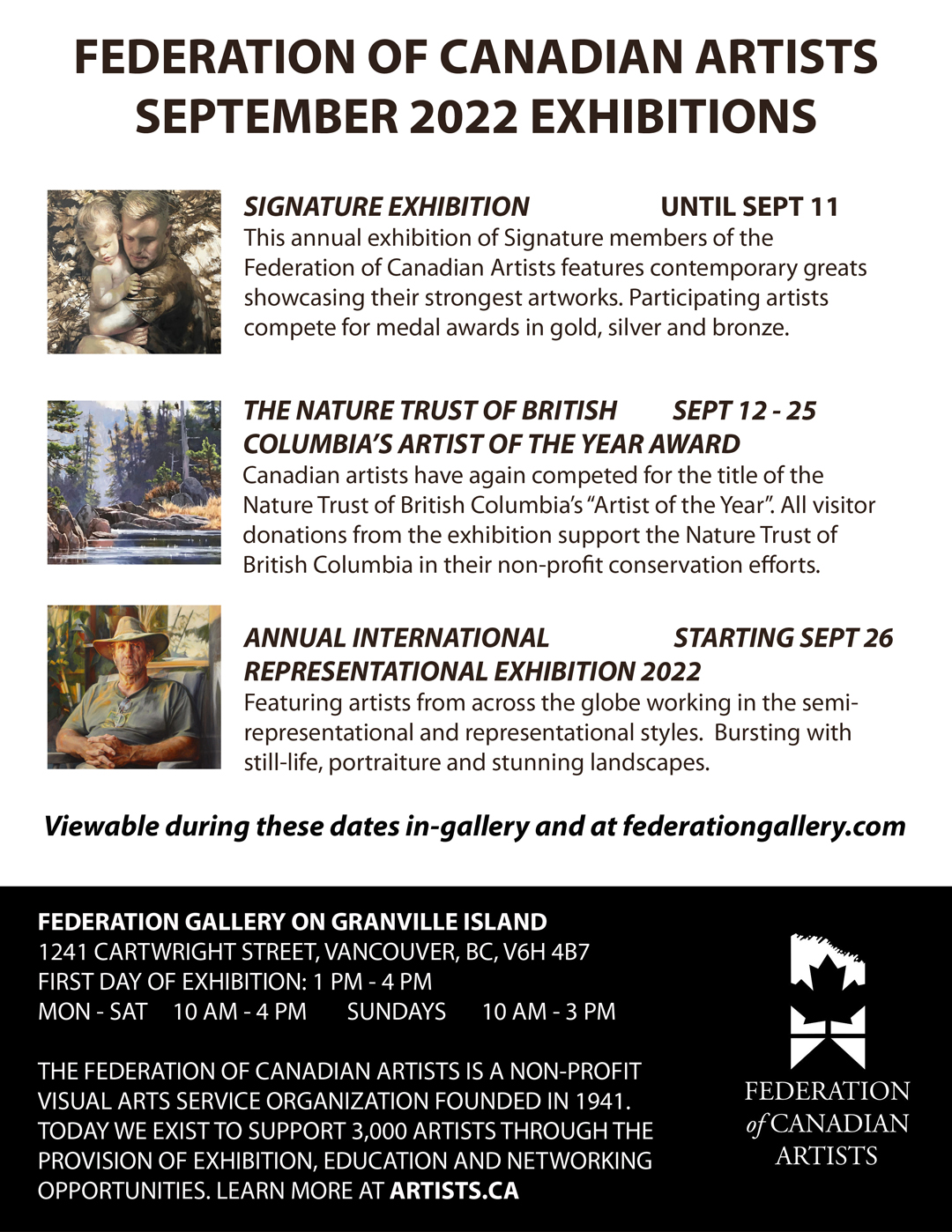 ---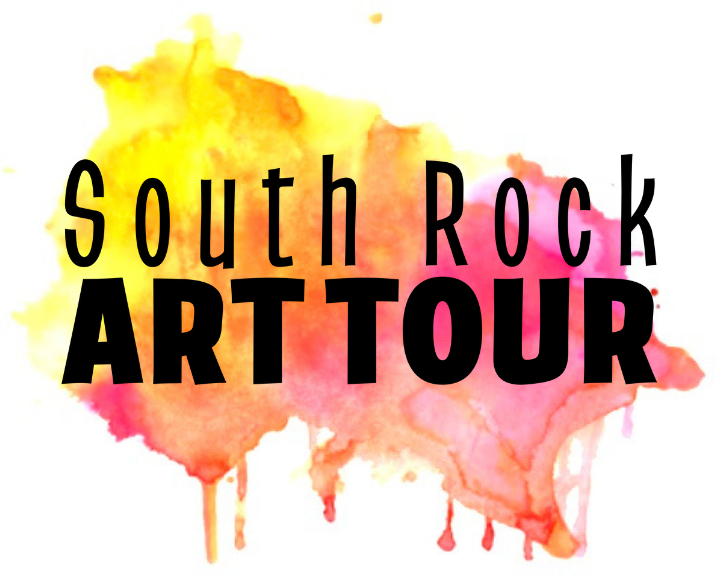 South Surrey & White Rock
Artists' Open House
29 Artists & Artisans
17 locations
Saturday & Sunday
September 24 & 25, 2022
10am – 4pm
Immerse yourself in art!
Meet the artists and artisans creating in
South Surrey and White Rock and discover their creative processes.
There's something for everyone.
Original paintings in every medium, from
watercolour, acrylic, oil, conte, pastel,
charcoal to mixed media.
Wood and stone sculpture.
Exceptional blown glass, torched glass, ceramics, jewellery, stoneware, mosaics, turned wood, paper art, stained glass, wood and stone sculpture.
Inspired wearable art, totes, home decor and cards.
Find that perfect piece of art to take home and enjoy.
It's FREE!
CLICK HERE For Event Details
---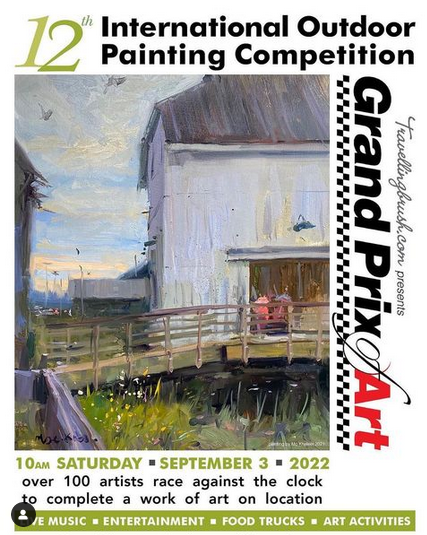 ---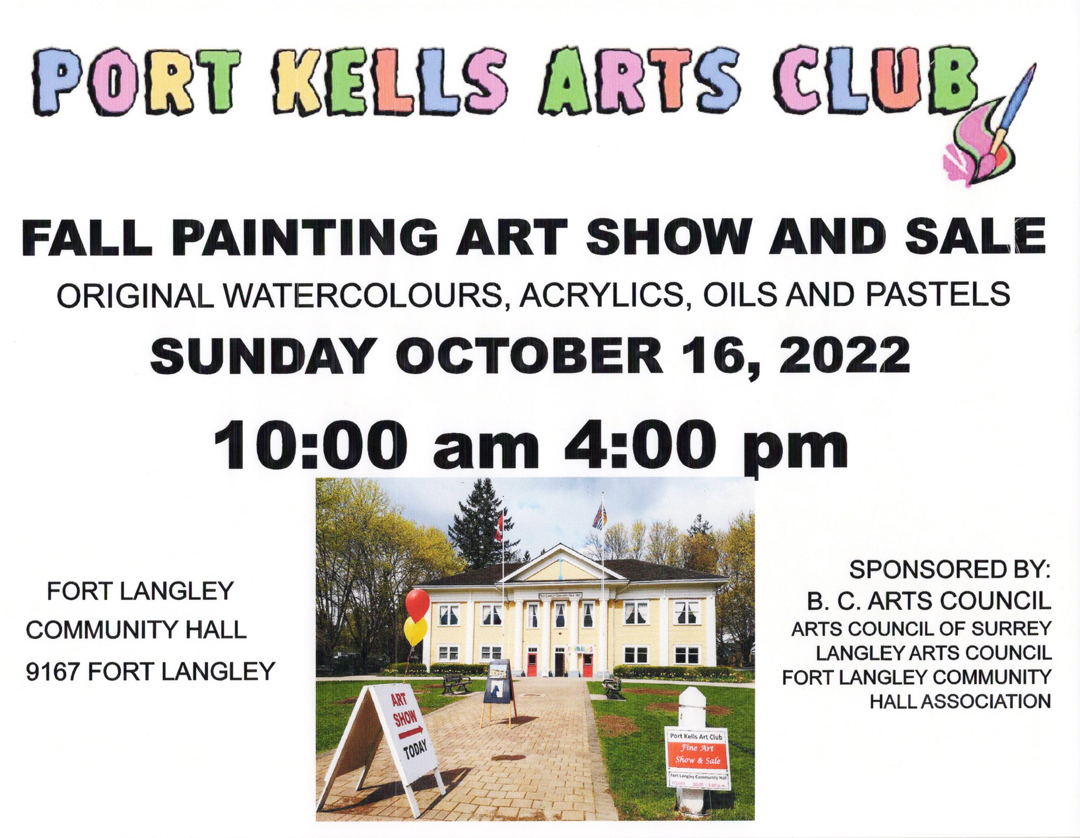 ---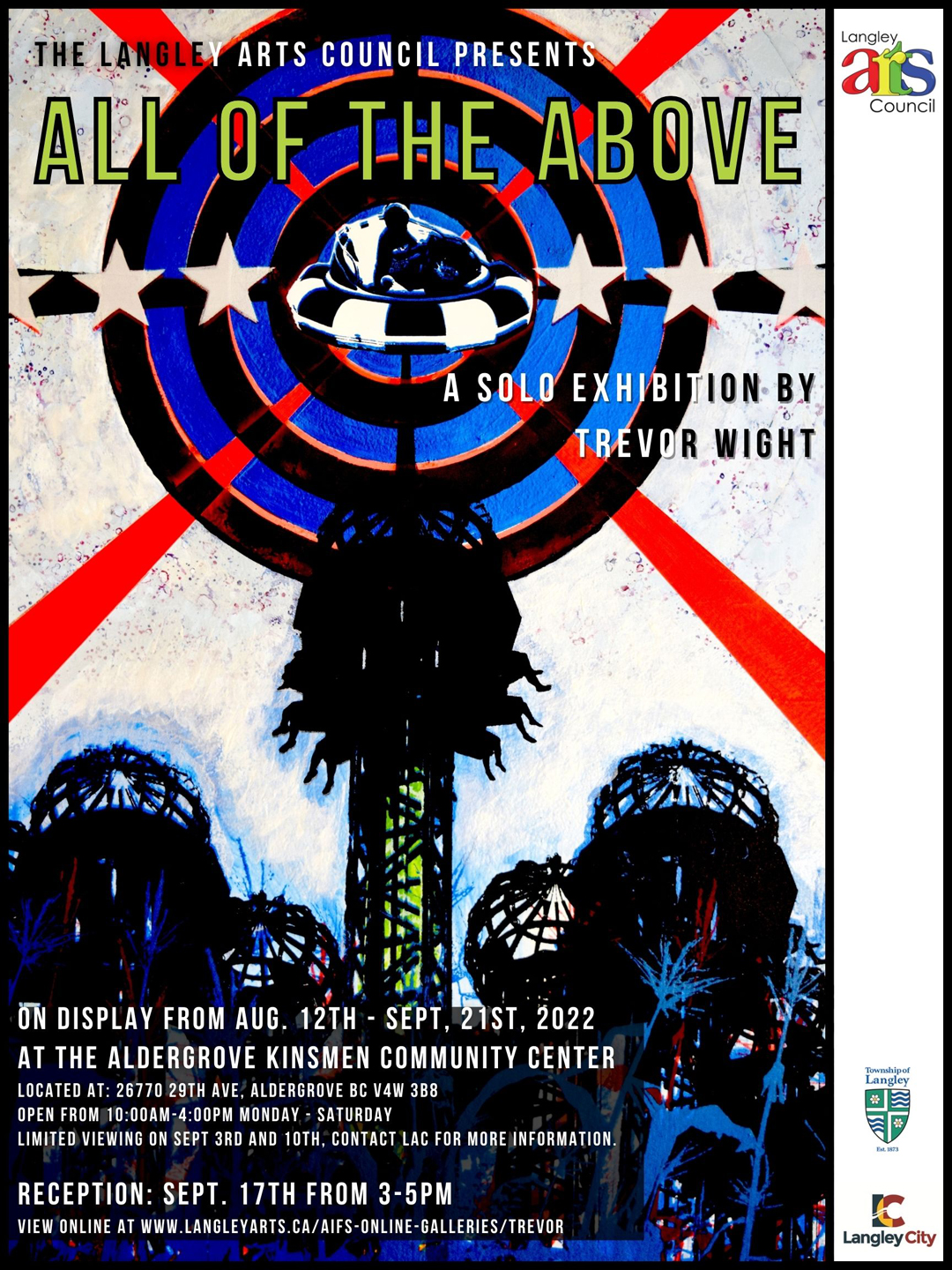 ---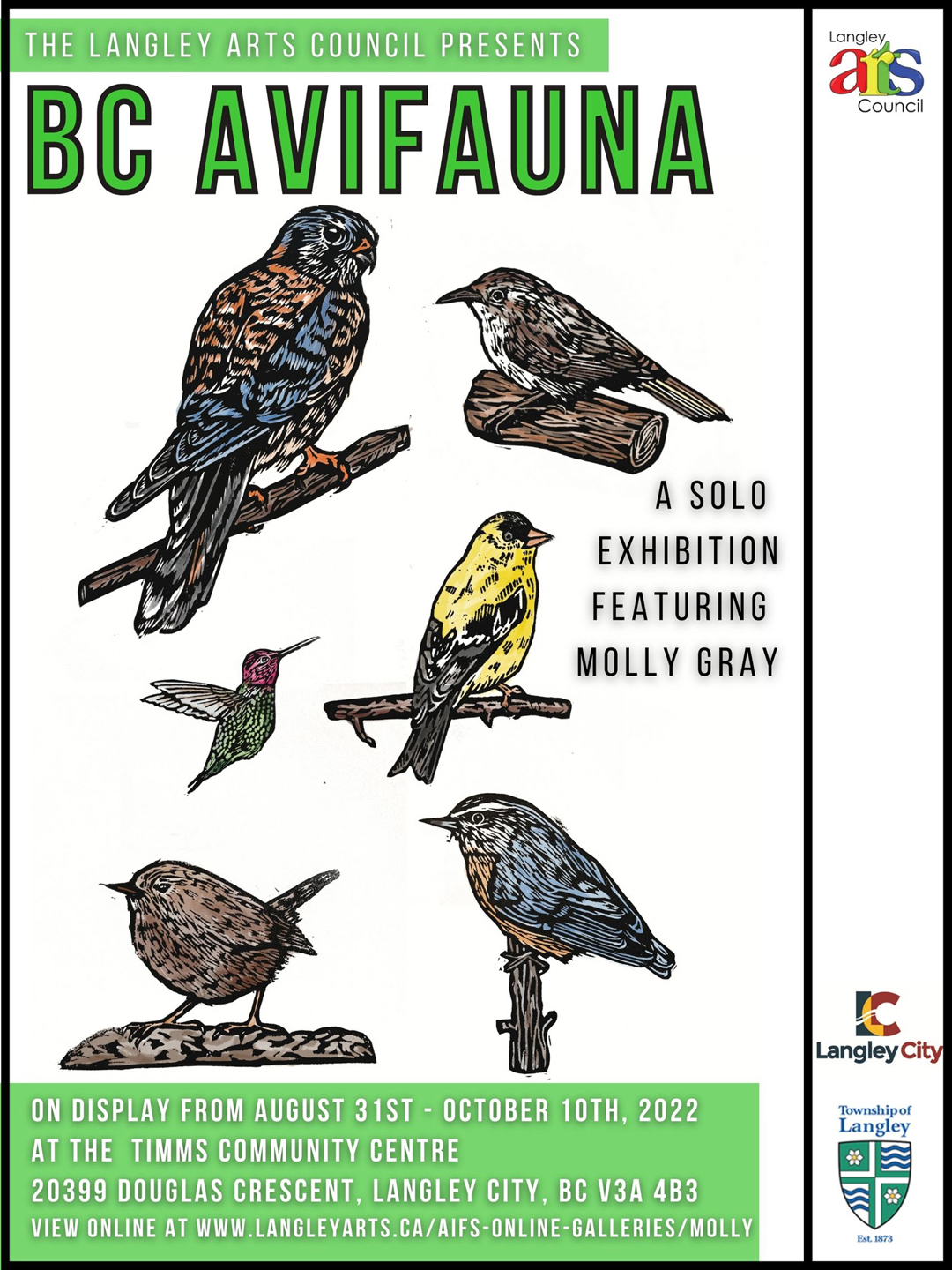 ---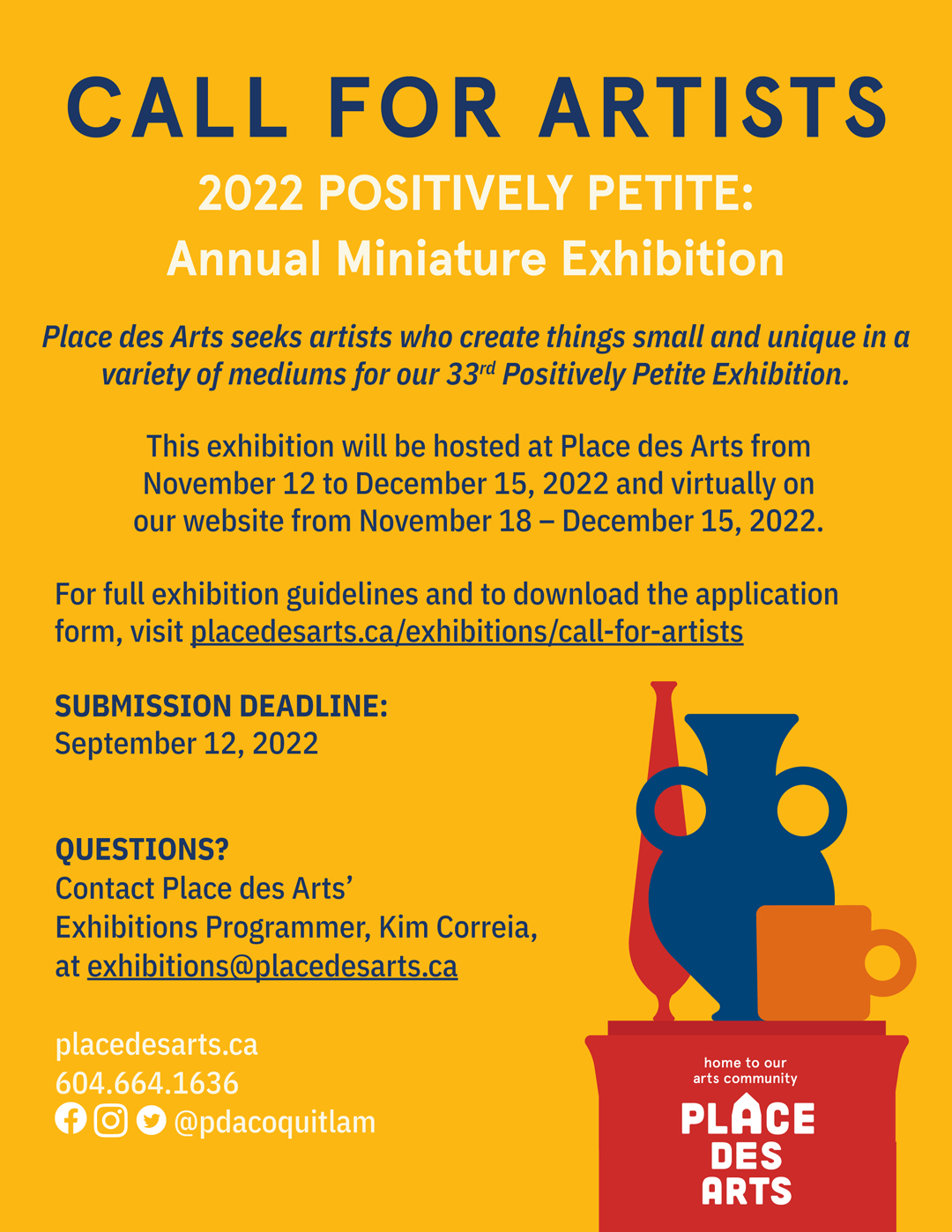 ---

CLICK ON IMAGE ABOVE to access interview with these great photogs!
---

Send us a photo of your painting or sculpture. Sing your song.
Read your poem or excerpt from a favourite book. Record your spoken word. Capture your dance moves. Play an instrument…
Show the arts community
what you are doing!
Send us your link or upload to
YOUTUBE/artscouncilofsurrey
---
Did you know you can advertise here?
Call us at 604.594.2700 – you will be glad you did.
---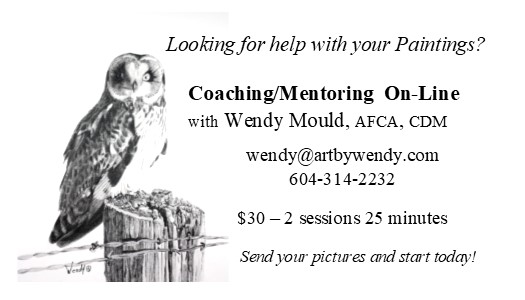 ---